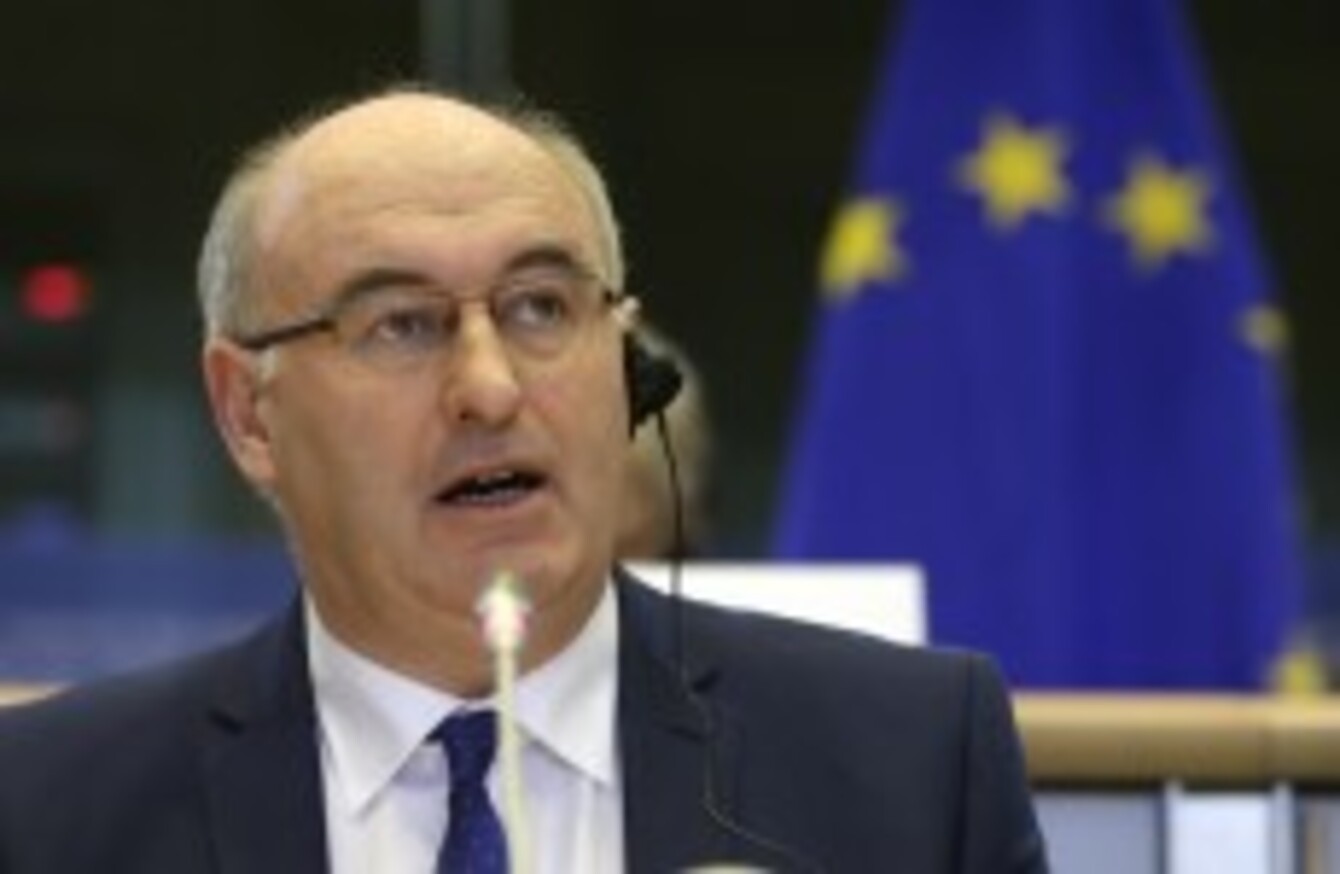 Image: AP/Press Association Images
Image: AP/Press Association Images
AS EUROPEAN COMMISSIONER for Agriculture, Phil Hogan is not allowed to play favourites.
So, like all commissioners, he refrains from using the phrase "in my country", using the more diplomatic "in the country I know best".
Speaking to a group of Irish journalists including TheJournal.ie in Brussels this week, Hogan is particularly keen to outline what he can do for the country he knows best in his new role in Europe.
However, as the man who as Environment Minister established Irish Water, he stays quiet, saying only that he was looking forward to the government's announcement this week.
Farming, hormones and TTIP
With Hogan representing the Agriculture portfolio, he will represent an import constituency for Ireland and, in the wider context, Europe. He says that he wants to put agriculture and food "centre stage" in job creation and exports.
Hogan said that there was no real desire on the American side for a deal on the Transatlantic Trade and Investment Partnership (TTIP), which could be a seismic move in trade relations.
"We've had a very slow response to position papers that have been put to the American side," he said, saying that the deal could come after the 2016 US elections.
"We are engaging at the moment with the United States to establish if they're serious about doing a deal in 2015."
He said that the European side had put forward their proposals "in a very transparent manner".
One thing that Hogan is insistent will not happen on his watch is the influx of hormone-enriched beef, common across the States.
We will insist on good quality beef coming in here with EU standards associated with good quality food. We won't be allowing, as some farmers are worried about, hormone beef to come on to the European market. That won't be allowed.
Milk
Last month, Ireland was told it would be hit with an €80 million fine for breaching milk quotas if current production continues. But if Irish farmers thought that with a Kilkenny man at the helm the quotas would be lifted, they are out of luck.
Hogan said that the milk quotas, which will be abolished next year, are "non-negotiable" and said that in the EU28, 20 countries had approved them.
"The people who are looking for the rules to be changed, know that the rules are there since 2008 and they should adhere to them."