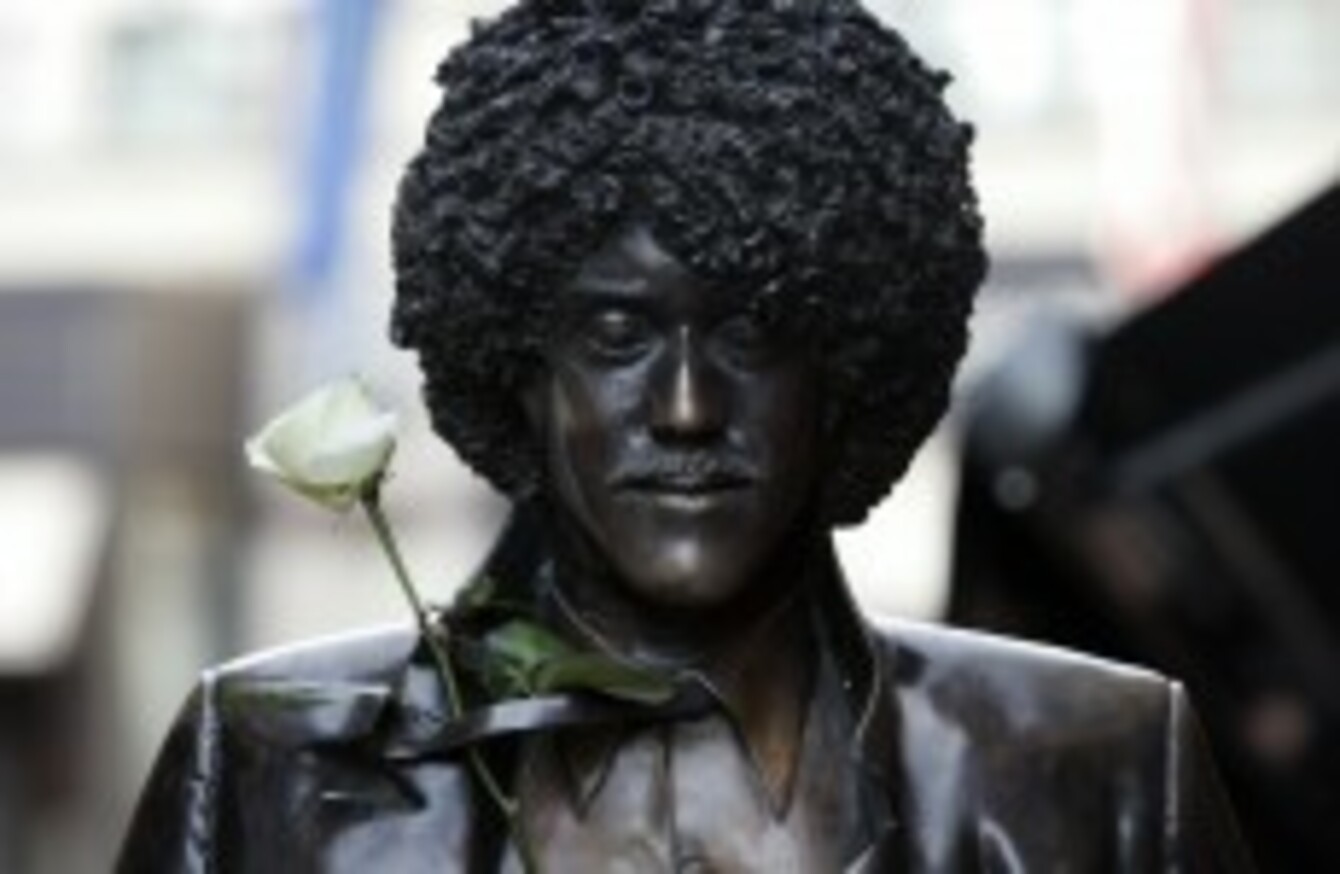 Philo, decorated with a white rose on 4 January last
Image: Photocall Ireland
Philo, decorated with a white rose on 4 January last
Image: Photocall Ireland
WORK IS UNDERWAY on a new reinforced plinth for the statue of Phil Lynott, three months after it was removed for repairs after being vandalised.
It's planned the landmark piece will be reinstalled the weekend after next, ahead of an unveiling ceremony the following Tuesday, on the 64th anniversary of the Thin Lizzy frontman's birth.
Two men turned themselves into gardaí at Pearse Street Station the day after the incident, which happened in the early hours of the morning on 10 May last, and officers said they weren't seeking anyone else in connection the case.
The monument was seriously damaged after it was pushed over, with its bronze coat suffering a tear in the fall, and repairs are now nearing completion.
Phil's mother Philomena forgave the culprits almost immediately, telling Hot Press magazine at the time:
It seems now that it was just a bunch of high spirited boys, who meant no harm. So I am not annoyed with them. I'm only hoping that none of the lads got hurt.
Council workers are planning to drill-down deep into the pavement outside Bruxelles Bar to insert a large medal rod, making it impossible for anyone to push the statue over in future.
The scene at Harry Street today (Bruxelles Bar, via Twitter)