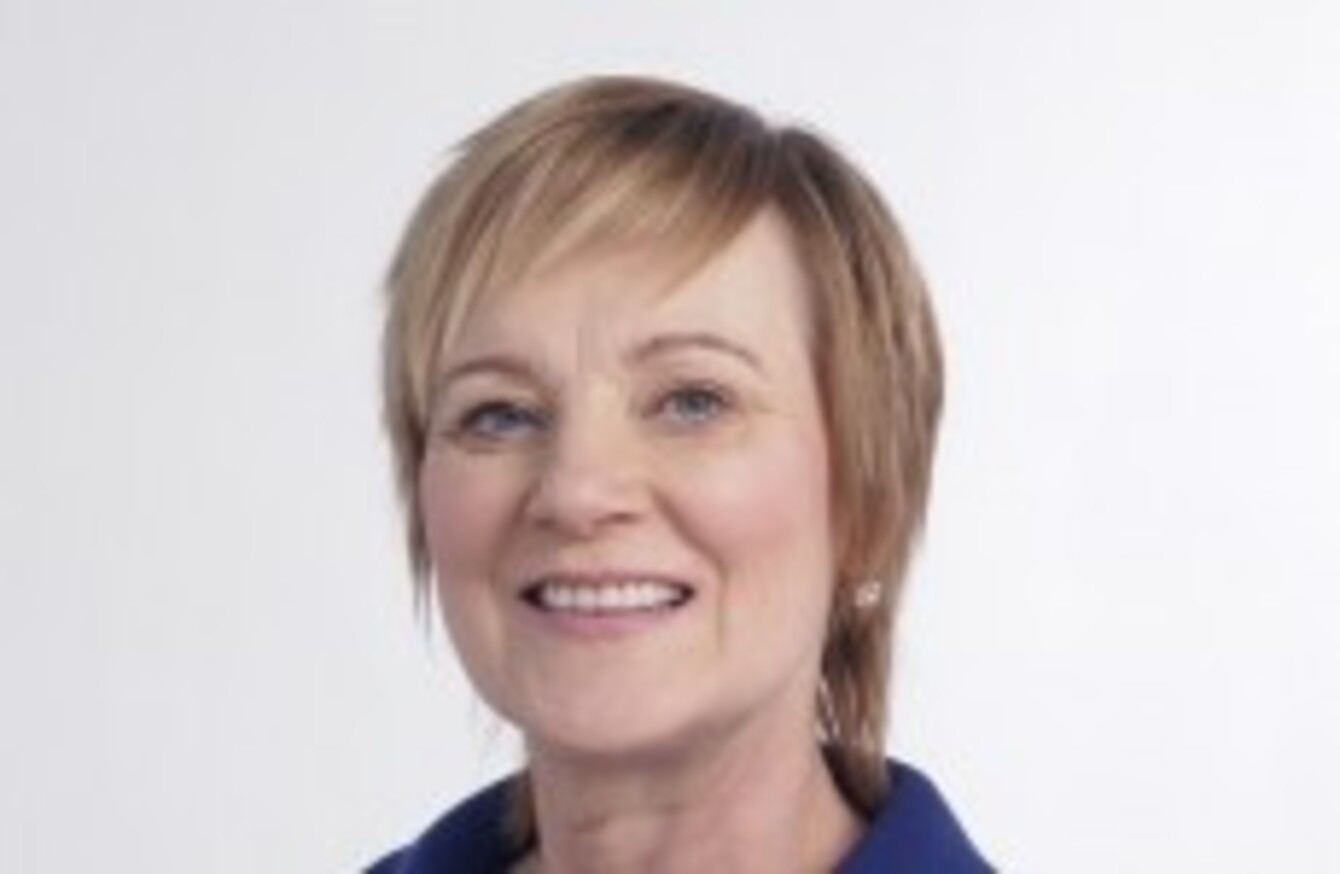 Phil Prendergast
Image: Phil Prendergast Campaign
Phil Prendergast
Image: Phil Prendergast Campaign
LABOUR MEP PHIL Prendergast hopes that voters will see her track record over the past three years as a good enough reason to re-elect her to the European Parliament next month.
Prendergast, who took junior minister Alan Kelly's seat when he was elected to the Dáil in 2011, faces an uphill task to retain the Labour seat in the redrawn Ireland South, but is relishing the challenge.
"I've been in politics for 20 years and I want to continue doing the work I am doing in Europe," she told TheJournal.ie. "I suppose it's something that is just in my system, if you like."
Her campaign has not been without its problems having initially faced a challenge for the Labour nomination from senator John Gilroy before he later dropped out.
"John just kicked for touch and thought he'd raise his profile," Prendergast said. "This an issue where John felt he could raise his profile. It muddied the waters for a little while and it stopped me going out and canvassing, but I got overwhelming support from the party."
Spat at 
The former midwife also had to contend with being spat at on the street in Cork earlier this month.
The incident would lead down an unlikely avenue as Prendergast released a detailed sex education video. She acknowledged the video was partly about publicity, but also carried an important public health message.
She explained: "I have been doing sex education in schools for 15 years. When I was a midwife there would be three or four young girls every year who would have a baby and they weren't planning to have it. It was a whole debate that came up after the incident in Cork, after I was spat at, and I was in the hospital."
She has strong criticism for Sinn Féin, hitting out at the party whose candidate Liadh Ní Riada will pose a tough test for Labour in the 10-county constituency.
"They voted against every treaty, they're anti-European, they don't work for the people, they want to go out and shout and roar, it's not a good way of doing your business," she said.
Phil Prendergast on…
The problem facing rural Ireland: 
"I just feel myself that when parties tend to be Dublin centrist there can be a disadvantage to rural areas. An MEP in Dublin can cycle across their constituency in two hours if it came to it."
The problem facing Waterford: 
"One of the issues is that when I served on the council we had the spatial strategy and that was abandoned. Now, Waterford has an unemployment rate that is twice what it is everywhere else, the worst in the country. We don't have a technological university there yet."
A voting pact with Fine Gael:
"I work very well with my colleagues in the European Parliament such as [Fine Gael's] Seán Kelly. In terms of doing business for Ireland we wear the green jersey as such. In the first instance I am looking for votes myself, but you would favour the people you know."
What she realistically hopes to achieve: 
"[Fianna Fáil's] Brian Crowley will top the poll, as he always does. He would have got my vote when I didn't have a party.

"I do think I have a work record that's gone on and I have definitely achieved something positive in terms of my record in Europe in the past three years.

"The Sinn Féin candidate is promising to go out and shout and roar but that's not going to be enough. They [Sinn Féin] are targeting me, to take me out. So I am saying to people that I am a good bet with a proven track record."
"There are 70,000 daily users, it was an obvious place to put an advert."
What year did Ireland join the EU? 
 '73
How many MEPs are there now and after the election ?
751 after the next election. [At the moment?] 766.
How many members are needed to form a political grouping in the European Parliament?
50 [Incorrect, it's 25]
Name three candidates going forward for presidency of the EU? 
Martin Schulz, Jean-Claude Juncker for the EPP, and José Bové is another one.