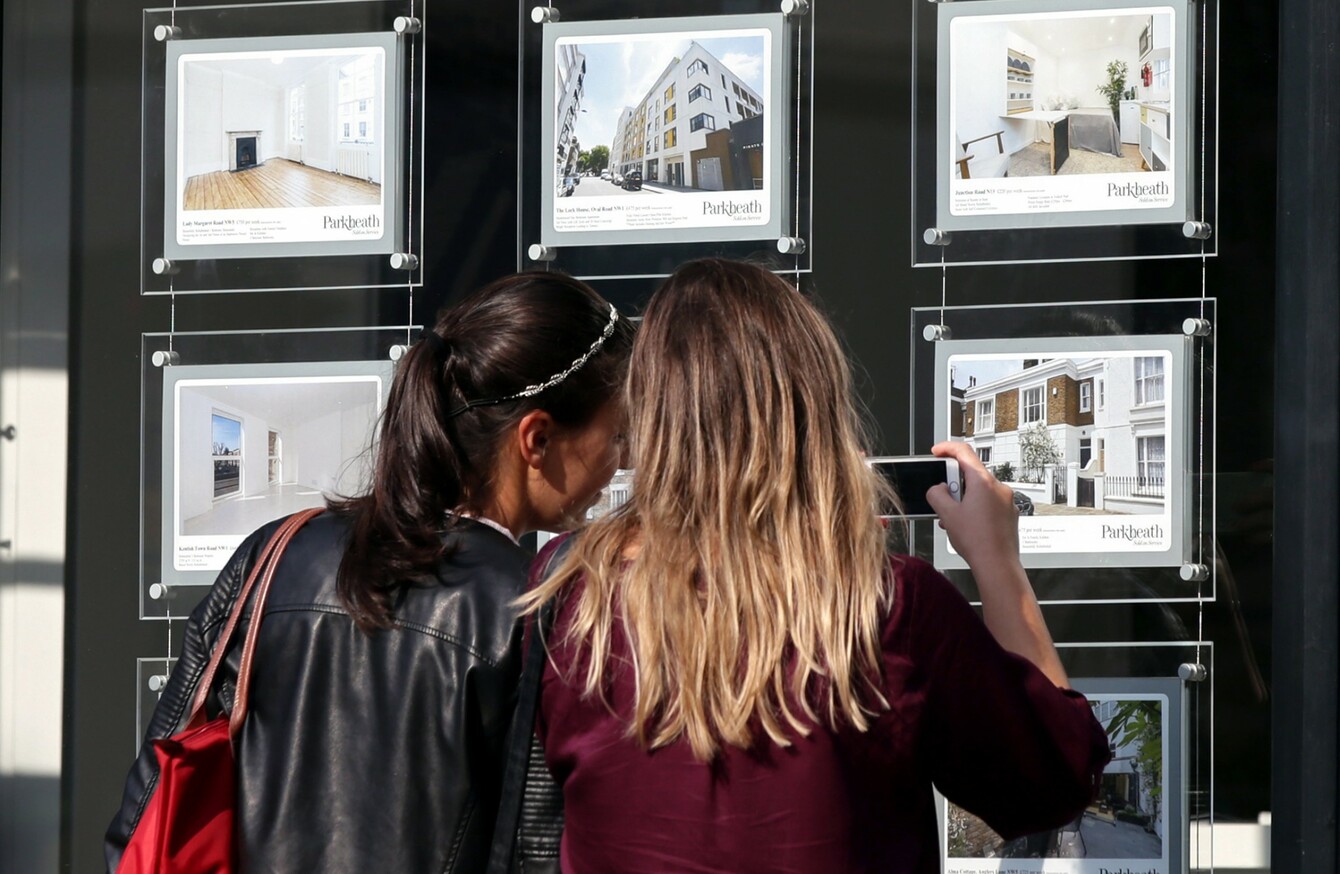 Image: Yui Mok/PA Wire
Image: Yui Mok/PA Wire
THE CENTRAL BANK is insisting that changes made to mortgage deposit rules won't lead to an overheating of the housing market.
Although the deposit rules remain broadly unchanged, the deposit requirement for first-time buyers has now been placed at 10% of the value of the property.
Previously, it was 10% on the first €220,000 and 20% of the remainder.
Speaking to TheJournal.ie, Central Bank Governor Philip Lane says that the changes are about making a "simpler system" and not about controlling mortgages or house prices.
"We're not trying to make a call about how big a mortgage people should take out. We just think this is by and large the same framework but with simpler instructor," he explains.
We are not trying to target to target any particular level for house prices. As I've been saying all afternoon that's natural in an economy that's growing. So unemployment is coming down, wages are rising, it's natural that house prices will move upwards and the whole point of our scheme is really to protect against the downside.
Lane adds that the Central Bank believes that house prices are "in the neighbourhood" of where they should be relative to incomes and that there "isn't currently a risk of overheating".
Source: TheJournal.ie/YouTube
In practice, yesterday's changes mean that first-time buyers would need a deposit of €40,000 for a €400,000 mortgage.
Previously, a property worth €400,000 would have needed a €58,000 deposit.
With the government's recently announced help-to-buy scheme, first-time buyers purchasing a new build are also entitled to a tax rebate of up to €20,000.
It means that when both new measures taken together a first-time buyer buying a new build property now needs a €20,000 deposit, or just 5% of the property value.
In light of this, Sinn Féin's Pearse Doherty TD has called on the government to scrap the help-to-buy scheme because it would now "bring us dangerously close to a return to 100% mortgages".
Doherty says that the Central Bank is taking a long-term view while the government is "plodding along with a short-term and dangerous plan."
But asked about the interaction of the two new measures, Lane says he does not think it will cause a problem.
"The help-to-buy system is quite limited, our system is quite limited in a different way so I don't think taken together they constitute an over-egging."
Finance Minister Michael Noonan was informed of the refinement of the mortgage rules yesterday after the final decision was made by the Central Bank's commission.
That decision was taken after a detailed review of the mortgage rules by the Central Bank. Lane says this 46-page review came too late to inform the minister before the help-to-buy was introduced by government:
The budget was a number of weeks ago, this review has been ongoing but has been most intense in the most recent weeks. So, if you like, there was nothing to tell at the time of the budget as that was far in advance of our process.
The new revised mortgage rules come into effect from the beginning of next year.
Video by Nicky Ryan