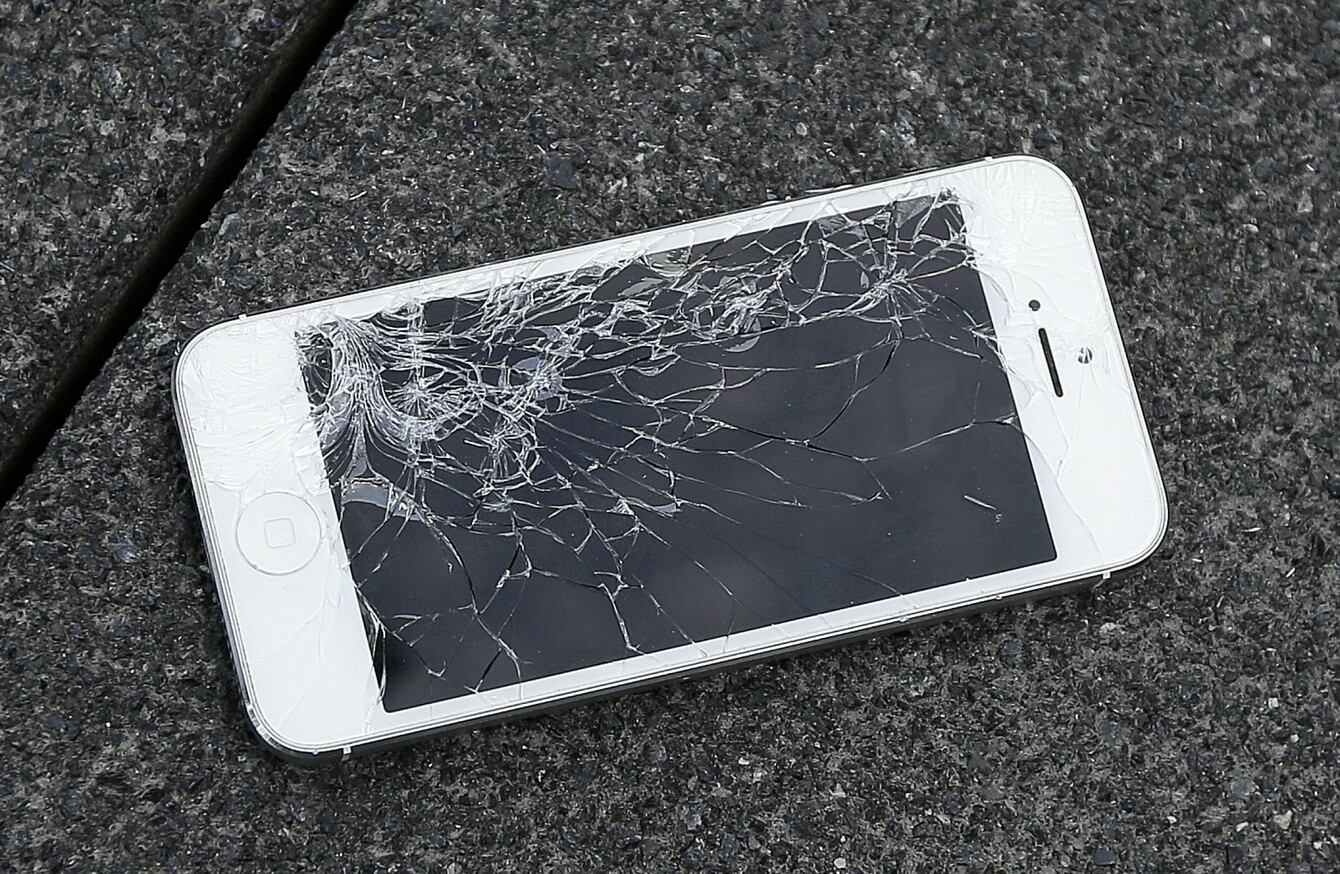 A sight nobody wants to see.
Image: AP Photo/Ben Margot
A sight nobody wants to see.
Image: AP Photo/Ben Margot
IF YOU OWN A smartphone or tablet, then the likelihood of it using Gorilla Glass as its screen is pretty high.
The damage-resistant screen is used by more than 4.5 billion devices and can resist any scratches from items like keys. On the other hand, dropping it will usually lead to a cracked screen.
Corning, the company behind them, says that won't be as big a problem with the latest version it's developing. Gorilla Glass 5, will be able to survive a five foot (1.6 metre) fall onto hard surfaces "up to 80% of the time".
That should mean if you're using your new phone and it slips out of your hand, it stands a good chance of surviving the fall. Corning says that shattered screens is one of the biggest issues with consumers and says it can survive a face-down drop from shoulder-height.
While there are a few exceptions, Gorilla Glass is practically synonymous with smartphones, with many large companies like Samsung and HTC using it (others like Apple don't specify what screens they use). The new glass is commercially available now and it should be included with new devices later this year.
While it's primarily used with smartphone, Ford announced late last year that it would use a hybrid version of Gorilla Glass as a windshield for one of its supercars, the Ford GT.