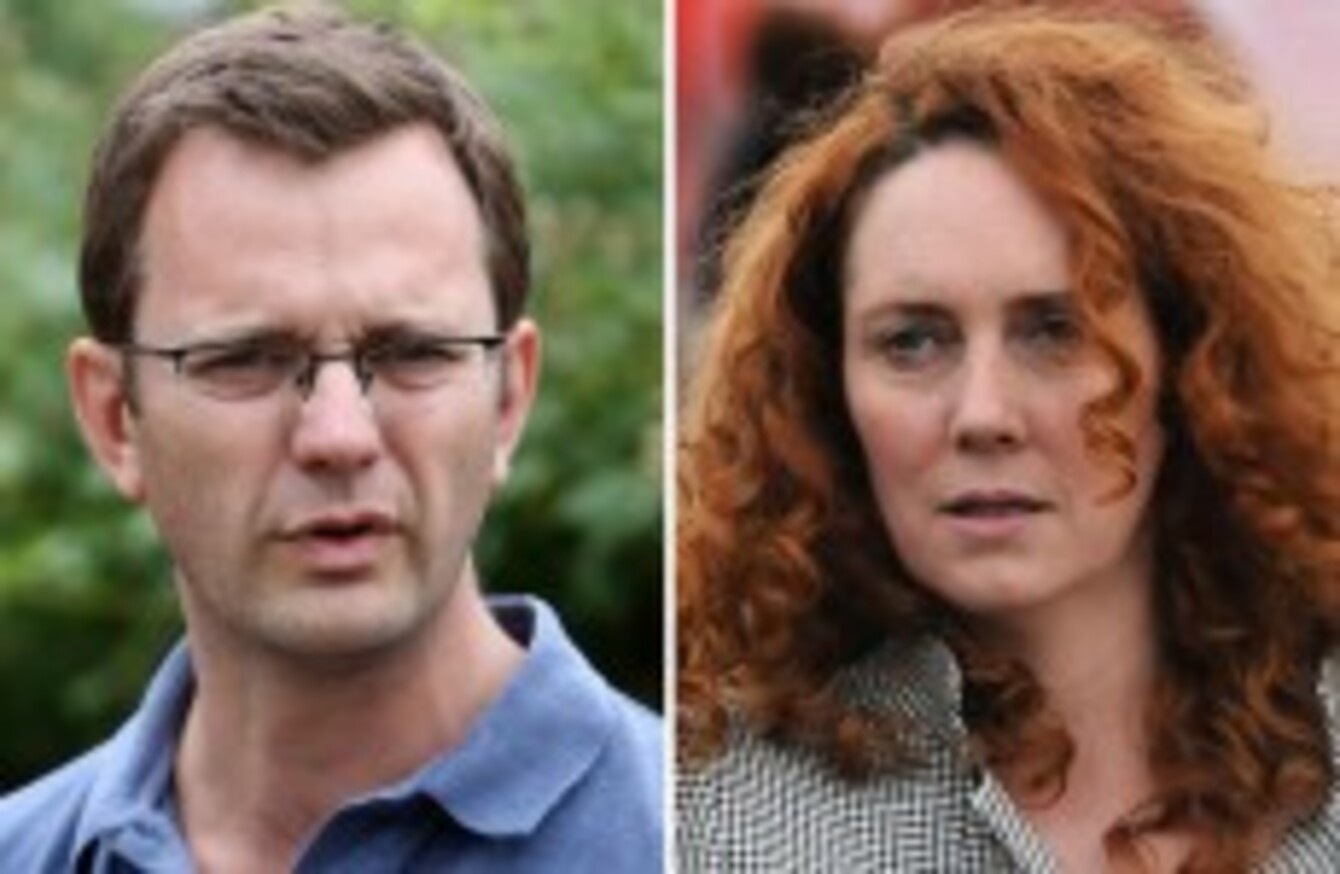 Andy Coulson and Rebekah Brooks.
Image: PA File
Andy Coulson and Rebekah Brooks.
Image: PA File
BRITAIN'S CROWN Prosecution Service has announced it is bringing charges against former News of the World editors Rebekah Brooks and Andy Coulson.
Brooks resigned as the head of News International in 2011 in the wake of the phone hacking scandal that forced the closure of its News of the World tabloid.
Coulson, who edited the paper from 2003 to 2007, served as a press advisor to British Prime Minister David Cameron before the hacking scandal forced him to resign from that position.
Six other people were named in the CPS charges today including the private investigator Glenn Mulcaire. Mulcaire was previously convicted of intercepting the phone messages of members of the royal household; his co-conspirator former News of the World royal editor Clive Goodman was also jailed.
Earlier this summer, the Supreme Court ordered Mulcaire to reveal who had ordered him to hack phones and listen in on voicemail messagse.
Prosecutors have accused Brooks, Coulson, Stuart Kuttner, Greg Miskiw, Ian Edmondson, Neville Thurlbeck and James Weatherup of conspiring together and with Glenn Mulciar, Clive Goodman "and persons unknown" to illegally intercept communications during their transmission.
As well as forcing the NoTW to close after over 160 years in publication, the scandal led to criminal investigations and to the establishment of a judicial inquiry into the relationship between Britain's media, the police and politicians. That inquiry – chaired by Lord Justice Leveson – has heard testimony from celebrities, the parents of murdered schoolgirl Milly Dowler, Prime Minister Cameron, Rupert Murdoch, Rebekah Brooks, and a number of other politicians, journalists and editors.
One of the charges being brought against Brooks, Coulson, Kuttner, Mulcaire, Muskiw and Thurlbeck concerns the interception of voicemail messages of Millie Dowler.
Miskiw, Edmondson and Weatherup are also accused of conspiring with Mulcaire to intercept the voicemail messages of Jude Law and persons associated with him, Sadie Frost and Sienna Miller.