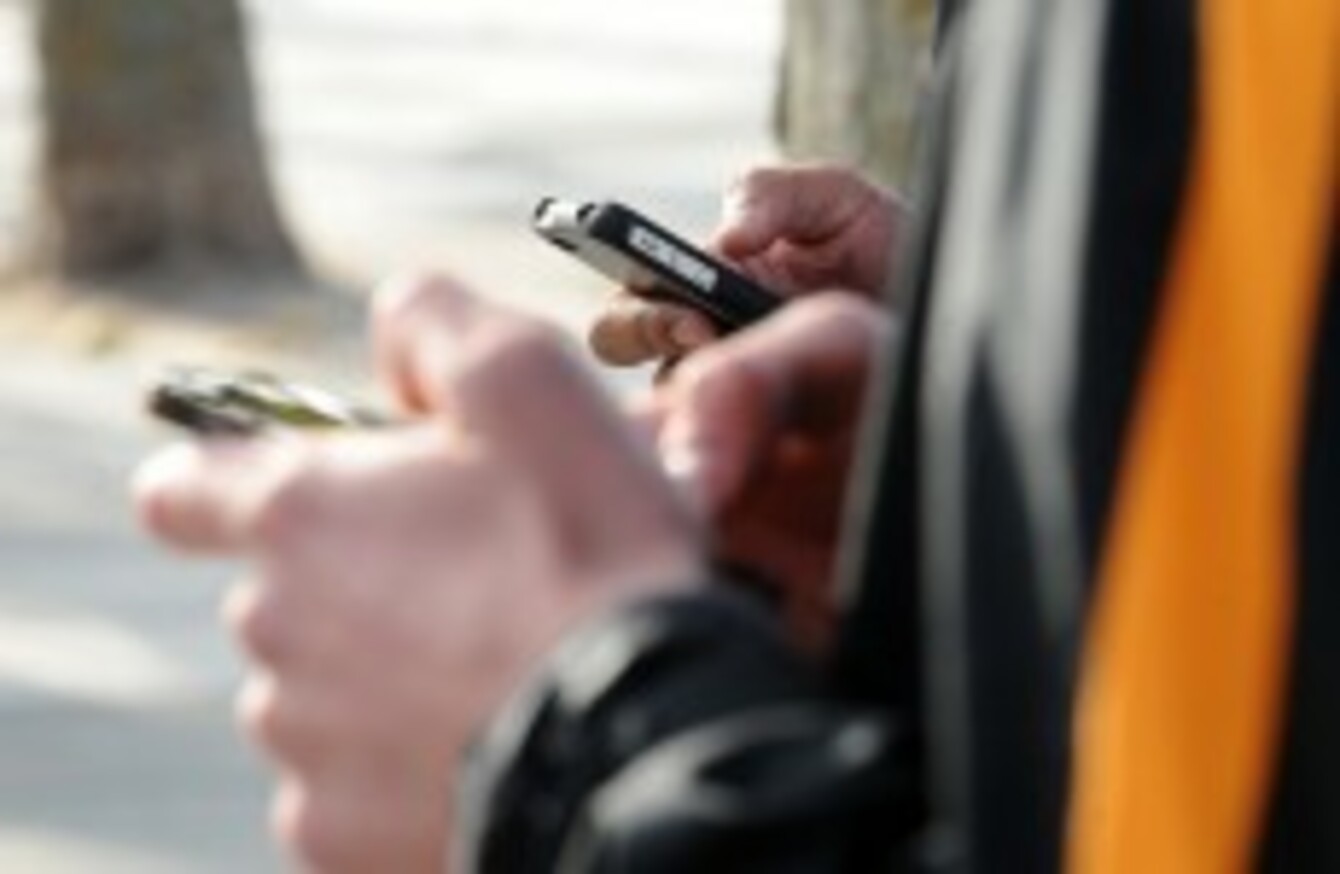 Image: Lauren Hurley/PA Wire
Image: Lauren Hurley/PA Wire
NO MATTER WHAT kind of phone you have or whether you're thinking of getting a new one, the plan you opt for can be more important than the phone you get.
Since it's a device that you're going to use for at least two to three years, you don't want to be saddled with an unnecessary high bill every month, or require yourself to pay large amounts to avail of certain features.
If you are in the market for a new phone or plan, or you just want to see what else is out there, but don't know where to start, be sure to ask yourself these questions.
What am I using it for?
An obvious one, but contracts usually prioritise one of two things: Calls and texts, and data, and the balance between the two can vary somewhat.
The latter is arguably more important considering how often we rely on apps and online services, but you shouldn't ignore calls and texts completely. You never know when you may need them.
How much do I use my current phone?
Tying into the last point is how frequently you use it. Not only should you consider how often you rely on traditional calls and texts, but how often you access mobile services (outside of WiFi), how often you interact with people on different carriers, countries or continent – each one can have different costs and may not be covered by unlimited deals or free calls/texts for example – and how data-intensive the services you use are.
How important is 4G?
Considering more phones now support the latest generation of mobile internet speeds, it's always nice to have the fastest speeds possible, but there are two factors to take into consideration.
The first is coverage. It's pointless to be paying for 4G capabilities if you're living in an area that's not covered, and while coverage has spread to rural areas in the past year, you really want to be living in an urban area to get guaranteed coverage.
The second factor is data, all companies provide users a certain amount of data per month as part of their contract, which can range from 500MB to 15GB. If you exceed this, then you will have to pay extra, and the claim that something is 'unlimited' isn't exactly true either.
Also, consider how often you will be in areas with WiFi. If you're regularly on the move, then having 4G speeds would be useful, but if most of your time is in a secure WiFi area like your home or work, it becomes less important.
Bill pay or prepay? 
This boils down to the type of user you are, but you may want to consider the initial cost of buying the phone first and the amount you'll pay throughout the contract.
If you're a heavy user, both with data and calls/texts, then bill-pay is the best since you'll only be paying a fixed amount every month.
Prepay (PAYG) is better if you want to keep your spending under control. While buying a phone with that plan will cost you much more initially, it can work out cheaper in the long-run (especially if you combine it with a SIM-free plan and buy an unlocked phone).
Also worth considering is the amount of data you have on a prepay plan and whether you have to pay extra for 4G coverage.
Which provider should you go for?
The big one that most people will look at. There are seven different providers (with UPC and Carphone Warehouse to arrive in 2015), but here's a quick rundown of each provider and what plans they offer
Vodafone
Contract cost: €35  - €80 p/m bill pay (€30 – €35 for SIM-only), €10 – €30 for PAYG deals.
Pros: Comprehensive phone coverage, decent data plans and call/text plans.
Cons: Cheapest option is pretty expensive, no choice in contract length (24 months the only option), better data plans out there, poor SIM-free plans.
O2 (soon to merge with Three)
Contract cost: €35  - €70 p/m bill pay (€24 – €30 for SIM-only) €20 – €30 for PAYG deals.
Pros: Similar coverage to Vodafone, great calls/text plans
Cons: Poor data plans, no cheap plans either.
Three 
Contract cost: €15 – €55 p/m bill pay (€15 – €40 for SIM-only),  €5 – €20 for PAYG deals.
Pros: Great variation between contract plans, great data plans
Cons: Coverage isn't great (may be fixed when O2 merger is completed), 4G costs extra €5 on top of contract, tethering isn't available on certain deals or PAYG.
#Open journalism No news is bad news Support The Journal

Your contributions will help us continue to deliver the stories that are important to you

Support us now
Meteor
Contract cost: €29 – €59 p/m bill pay (€12 – €35 for SIM-only), €5 – €30 for PAYG deals.
Pros: Good balance between text/calls and data plans, decent SIM-only plans (€35 gets you unlimited calls/text & 15GB of data), large amount of PAYG plans.
Cons: Data plans limited with cheaper contracts, no choice in contract length, cheapest 4G offer only allows 1GB of data.
eMobile
Contract cost: €14 – €70 p/m bill pay (€14 – €35 SIM-free), €5 – €30 for PAYG deals.
Pros: Cheap options if you like calls/texts, mid-range contracts good value, like Meteor,€35 SIM-only offer is great value
Cons: 4G data plan isn't great, plans better suited for those who already have an eircom account.
Tesco Mobile
Contract cost: €10 – €50 p/m bill pay, (€10 – €25 SIM-only), €5  - €15 for PAYG deals.
Pros: Cheapest contracts available, unlimited data for more expensive contracts, €25 SIM-free option best value for calls/texts/data
Cons: Data plans poor for cheap contracts, fixed to 24 month contracts, data for PAYG costs extra.
48
Contract cost: €10 – €20 per month
Pros: Cheap contracts, 15GB for €15 is great.
Cons: Data plans for other plans not so great, SIM-only plans require you to unlock your phone, only available for 18 – 22 year olds.
What does the small print say?
Probably the most important part of any deal, it's very easy to just look at the initial cost or special offers and leave it at that, but what underneath this is more important.
As a rule, if something has an asterisk, cross or number beside it, then there's a caveat to the deal.
This could include things like add-ons only being available until a certain date, how long benefits can last or conditions for activating said benefits.
It's better to do this research on your computer instead of your phone since you have a larger screen to work with and can search faster with Ctrl+F (or Cmnd+F if you're a Mac user).
First published 5 December at 19.30pm