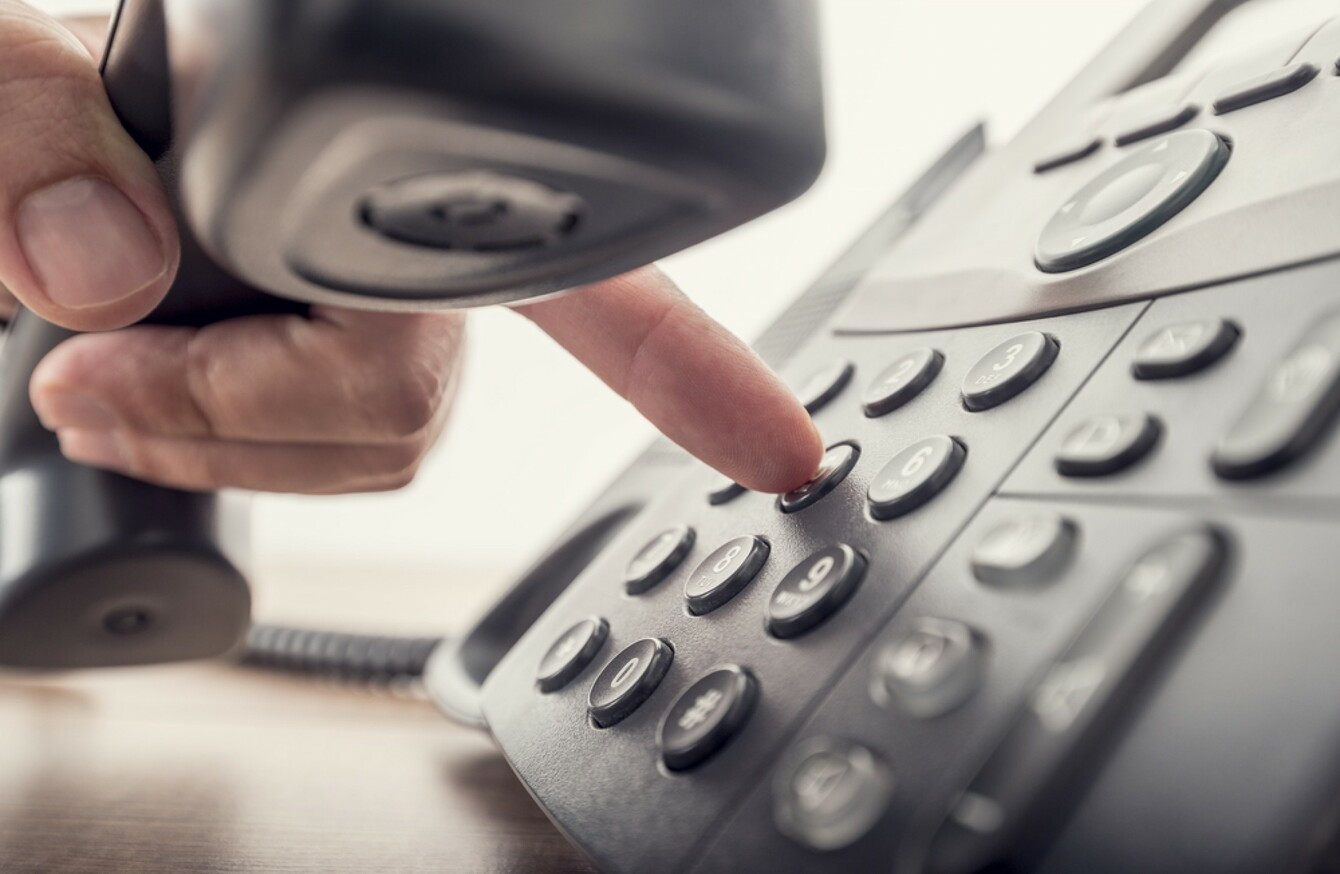 Image: Shutterstock/Gajus
Image: Shutterstock/Gajus
JUSTICE MINISTER FRANCES Fitzgerald should come into the Dáil to answer questions in relation to the alleged phone tapping of a political activist, said Sinn Féin Justice spokesperson Jonathan O'Brien.
The Sunday Independent's Niall O'Connor exclusively reported yesterday that an election activist working for a politician had their phone bugged. Sources have suggested the worker was from the Sinn Féin party, but this has not been confirmed.
The newspaper reported that when a garda detective challenged the reasons behind the motivations for the phone tap, fearing it was for "political purposes", he was transferred out of the force's intelligence department.
It's understood that the events allegedly occurred under a previous government in the early 2000s, and pre-date Noírín O'Sullivan's appointment as Garda Commissioner.
Phone bugging
When asked about the phone bugging report today, Fitzgerald confirmed that the incidents of phone calls being intercepted date back to the early 2000s.
Fitzgerald said a High Court judge oversees the phones interception process, which is generally used to tackle terrorism and organised crime. She said no current concerns or abuses had been brought to her attention.
However, it is alleged that the political activist's phone calls were intercepted illegally, without authorisation by a judge, the justice minister or Taoiseach.
Fianna Fáil's John O'Donohoe was Minister for Justice from July 1997 until June 2002 and Michael McDowell (then Progressive Democrats TD, now Independent Senator) was in office from June 2002 until June 2007.
O'Brien said it is not acceptable for Fitzgerald to state that because the tapping occurred in the past that she has no role to play in the matter.
"She is the current Minister for Justice – it has everything to do with her. It is her responsibility to ensure that it is no longer happening and to bring those responsible for carrying out the tapping to justice," O'Brien told TheJournal.ie.
He called on Independent News and Media, which publishes the Sunday Independent, to provide the information it has in relation to the story to the minister "in order to help get to the truth of the matter".
"Revelations this weekend of a potential politically motivated phone tap on an innocent person are extremely concerning. It is essential that we get to the truth of this matter and equally as important that the person or persons responsible are held to account for their actions.
"It is clear that Independent News and Media are in possession of information that could help an investigation into this matter. There is therefore an onus on that organisation to provide any information in its possession to the Minister to help get to the truth," he said.