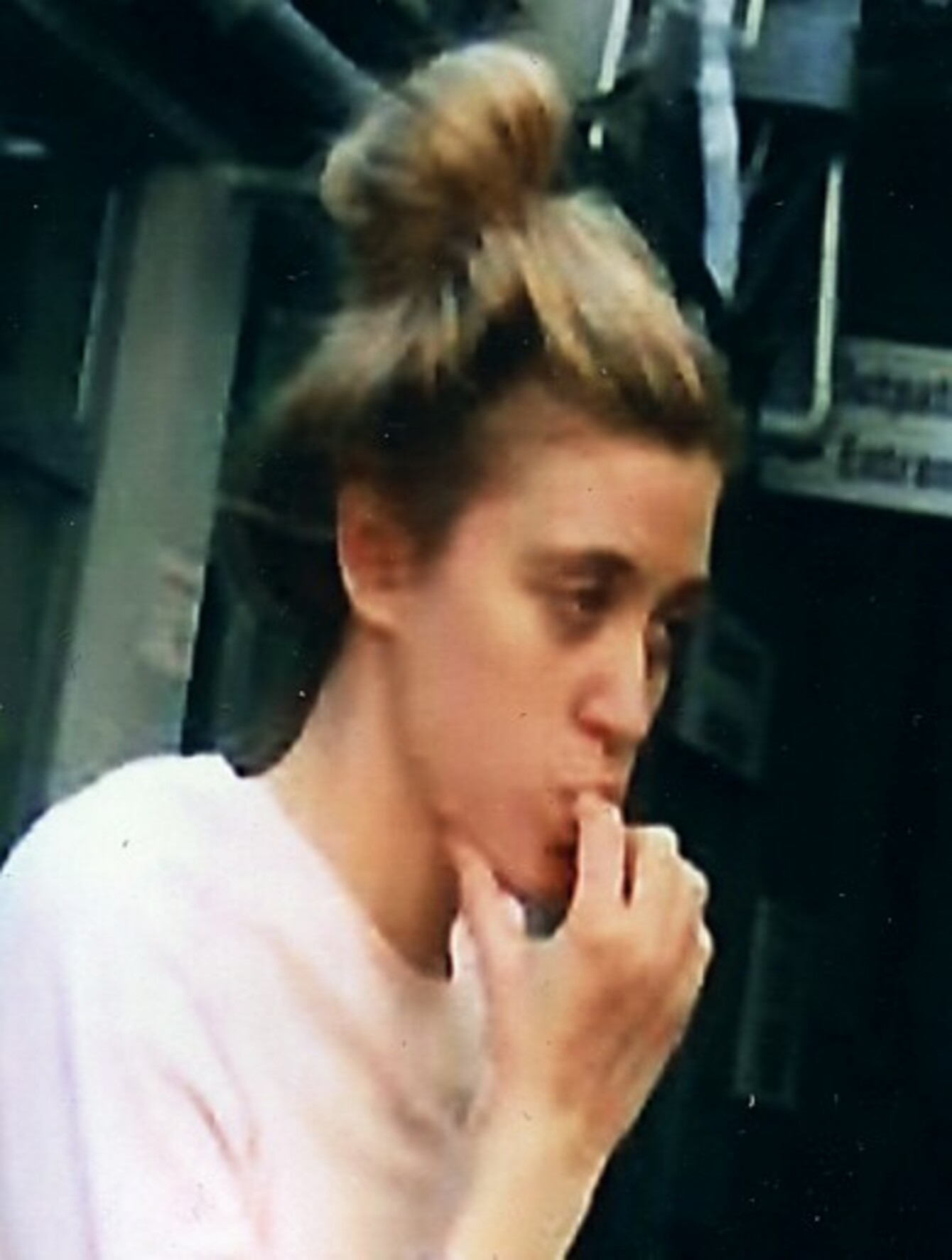 Image: Garda Press Office
Image: Garda Press Office
GARDAÍ IN DUBLIN have released an image of a teenage girl who was found in a distressed state at the GPO last month.
The girl, who is believed to be about 14 or 15 years of age, is described as 5′ 6″ tall and of a slim build with blonde hair.
On the day she was discovered, she was wearing a purple hooded top, grey woollen jumper, flat black shoes, tight dark-coloured jeans, and a grey woolen jumper, which are all believed to have been purchased at a major retailer in Ireland.
The teenager, who may be the victim of child sex trafficking, is still not communicating well, speaks very little English and is currently in the care of the HSE.
The young girl has been drawing pictures while she is in care, but the gardaí said "they have not lead us to the point where we can identify her".
Gardaí said they have followed 115 lines of inquiry which threw up 15 possible names. All have since been fully ruled out.
At a press briefing, gardaí confirmed that they have asked for assistance from the Missing Persons bureau, Interpol, a forensic science laboratory, the immigration bureau, the Domestic Violence and Sexual Assault Unit, Garda Office for Youth Affairs, as well as external agencies.
The investigation, dubbed Operation Shepard, has involved more than 2,000 man hours.
Recent dental work, including having a brace fitted, has led investigators to paediatric orthodontists nationwide to see if there were any identifying traits from the work.
The probe has also seen gardaí carry out door-to-door enquiries, set up street vehicle and pedestrian checkpoints in the vicinity of the GPO and the examination of CCTV from the city centre.
Specialised child interviewers from across the country have been drafted in and canvassed with images.
All B&Bs and guesthouses in the city centre for people who booked and did not turn up or stayed and did not return were also checked, as were all left luggage storage services.
An official appeal has now been made to anyone who may recognise the girl from the photo. Gardaí ask:
Do you recognise this girl? Did you have any interactions with her? Did you pass her in a distressed state in the city centre in and around the 10 October?
"Any information is vital to the investigation, and the welfare of the child. Any information passed to us, will of course be treated in the strictest of confidence," they continue.
A dedicated incident room, with a 24-hour phone line, has been set up in Store Street. It can be contacted at 01 666 8100 or storestreetappeal@garda.ie.
The girl's Guardian Ad Litem, Orla Ryan, said she is "extremely concerned" about the welfare of the young girl and that it is in her best interests to be identified.
"What we know about her, at present, is limited," she added. "I fully support An Garda Síochána in their continuing investigation."
Reporting by Christina Finn