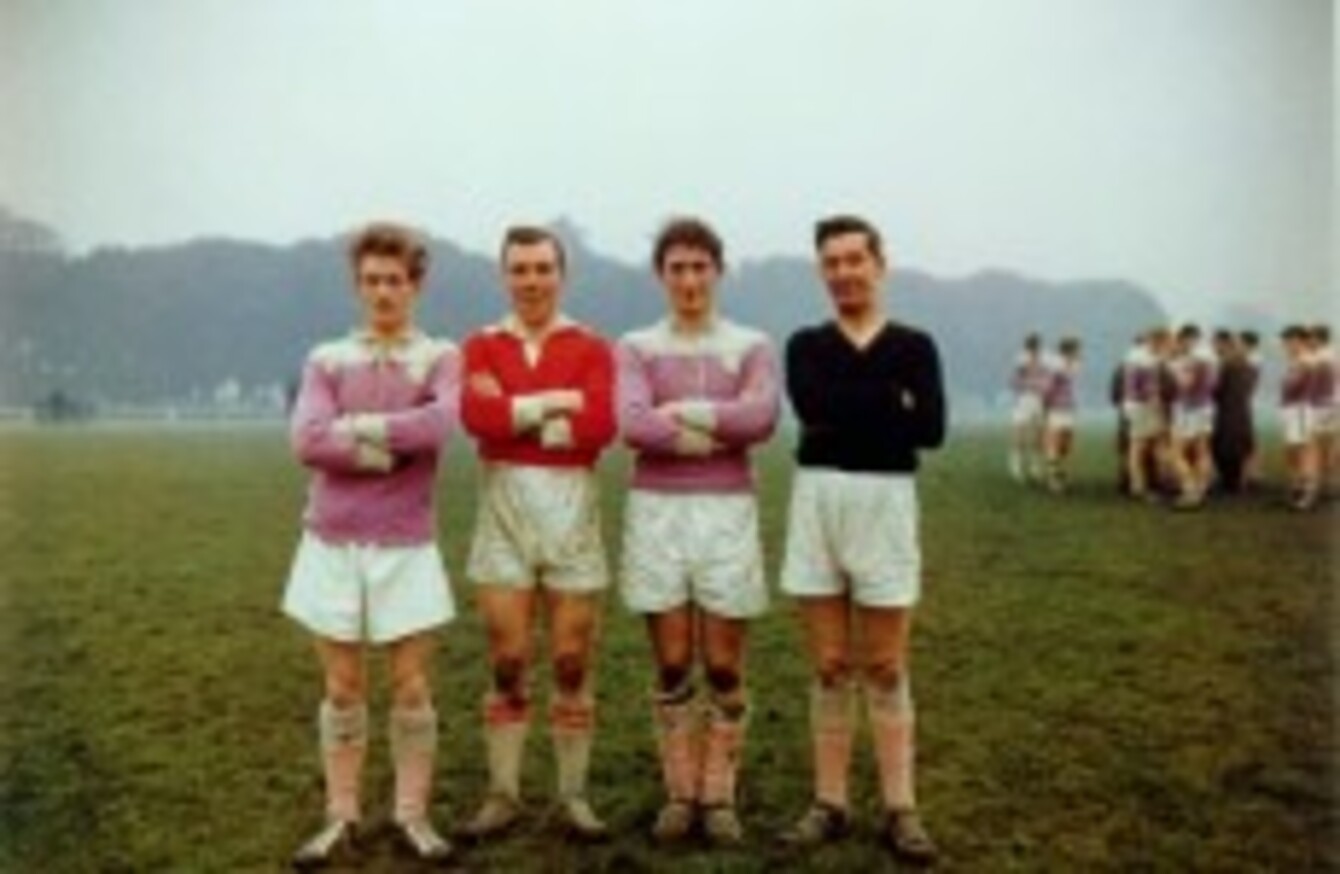 Image: Evelyn Hofer, Phoenix Park on a Sunday, Dublin 1966
Image: Evelyn Hofer, Phoenix Park on a Sunday, Dublin 1966
THE SUBJECT OF migration will be explored in this year's PhotoIreland festival, which looks at the subject through emotional images from a host of talented national and international photographers.
The month-long festival will explore issues related to diasporas and migration, and their past and present impact on identity, culture and the imagination, emotion, politics and more. The festival runs until 31 July.
Projects
The main exhibition, On Migration, will feature projects such as Dinu Li's Mother of All Journeys, Max Becher's and Andrea Robbins' 770, Isabelle Pateer's series Unsettled and Jean Revillard's Sara on the Bridge, among others. Some of these photographs can be seen in our slideshow below.
The festival will also present David Monahan's project Leaving Dublin, which centres on people emigrating from Ireland, and Maurice Gunning's project on the Argentine Irish Diaspora, at the National Photographic Archive.
There will be 323 artists, 73 exhibitions, and 50 venues taking part, and 45 events taking place during the month.
PhotoIreland celebrated its third edition this year and with this festival aims to showcase some of the finest national and international contemporary photography in and around Dublin city.
The official festival opening will take place at 7pm this Thursday, 5 July, at the Gallery of Photography.
That night, Evelyn Hofer – Dublin and Other Portraits and David Monahan and  Maurice Gunning – Living-Leaving will be officially launched at the National Photographic Archive, Meeting House Square.
The evening will conclude with video projection in Meeting House Square from 10.30pm.
The Mexican Suitcase
Among the events during the month will be a screening of The Mexican Suitcase, which explores the fascinating story of three boxes that were found in a closet in Mexico in 2007.
These boxes contained 4,500 unique negatives belonging to three friends – Robert Capa, David 'Chim' Seymour and Gerda Taro – who went on to become some of the world's greatest photojournalists.
The boxes had been lost and contained negatives showing images of the Spanish Civil War and the exile of over 500,000 Spaniards to France, many of whom journeyed on to Mexico.
(The212Berlin/Youtube)
Curator
The festival is curated by Moritz Neumüller and includes a book and magazine fair from 13 – 15 July, which will feature The Library Project and its 700 photobooks.
The Mexican Suitcase will be shown during the festival symposium, which will investigate the theme of Migrations: Diaspora and Cultural Identity. The symposium will take place on 12 July at the WoodQuay venue.
More information on the festival can be found on the official website.
Eufalia Cristina Paz de Almeida

Book and magazine fair

Thomas Mailaender

Evelyn-Hofer_PhoenixPark

Isabelle Pateer

Leaving Dublin

A Gathering

Alexandra Croitoru

Expat

On Migration 1

The Mother of All Journeys

Other Side