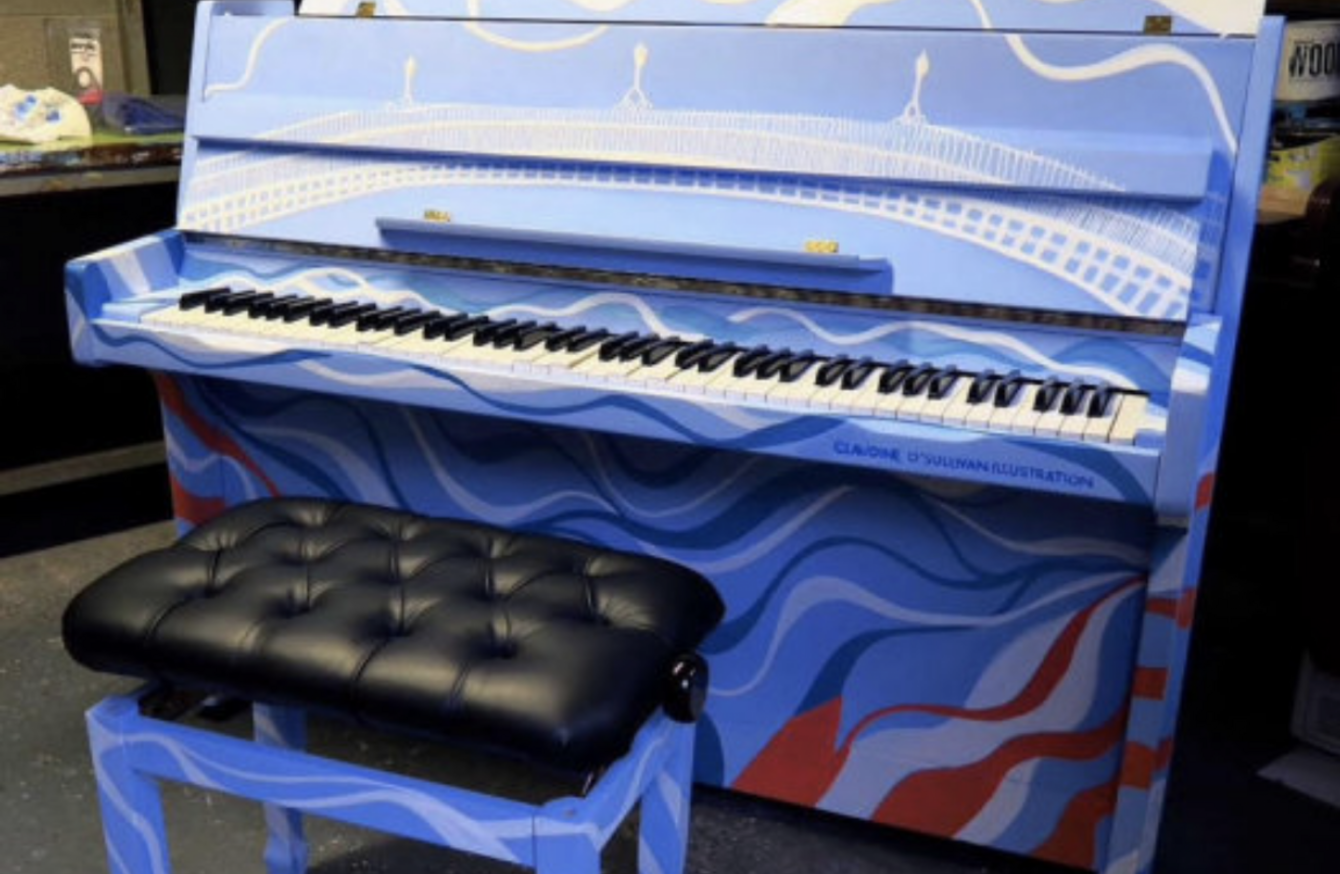 A PIANO, WHICH will be used for the famous Grafton St busk on Christmas Eve, is up for auction on Adverts.ie to raise funds for the Dublin Simon Community.
The piano will go on display in St Stephens Green Shopping Centre on Monday and will be moved to Grafton Street on Christmas Eve for the annual busk.
Dublin based piano tuner and technician, John Murphy, has made the piano available for auction. He was also involved with the permanent installation of a piano at Pearse Station in Dublin.
Originally finished in a light mahogany, the Barratt & Robinson piano has been given a very original facelift by Irish artist and illustrator Claudine O'Sullivan.
All proceeds will go towards the Simon Community to help combat the ever increasing homeless issue in Ireland.
The auction is already open for bids on Adverts.ie and will stay open until 6pm on Christmas Eve.