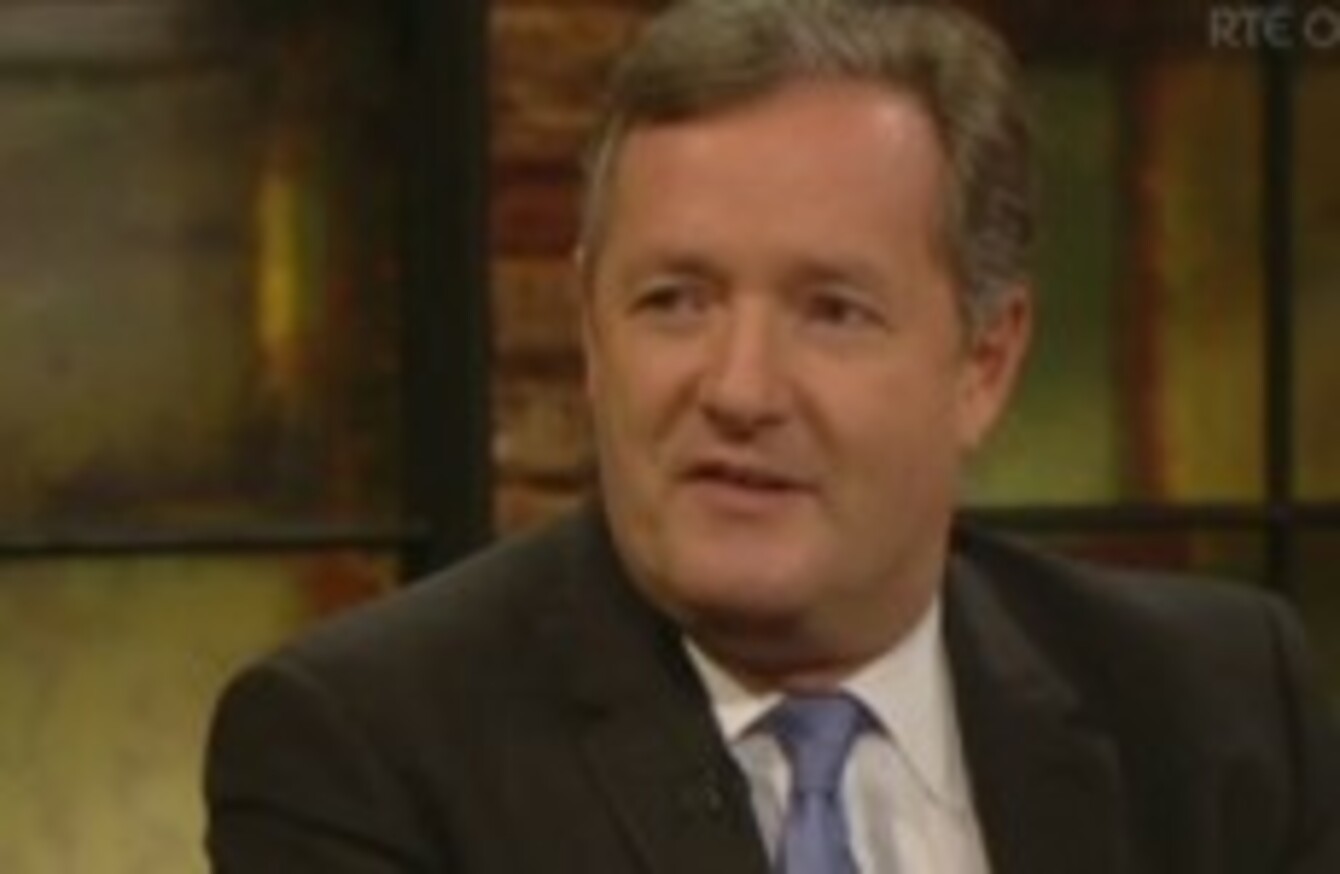 Image: RTÉ
Image: RTÉ
PIERS MORGAN APPEARED on The Late Late Show last night and received a pretty warm welcome.
Known for not holding back about what he thinks, he continued to defend his Irishness on the show.
He came out and immediately cleared everything up.
I'm Irish. Let's get this on the table right away. My father was from Galway and the family moved to Banagher in Offaly. I am one of you.
Much to the excitement of Banagher natives.
How Irish is Piers Morgan? This Irish.
I do feel that Irish spirit that burns inside.
During the interview, Morgan discussed his journalistic career and his time as a judge on America's Got Talent. He also had some choice words for a number of public figures.
He described Prime Minister David Cameron as a "weasel" and stated that he "never hacked a phone" during his time as editor of The Daily Mirror.
He also revealed that George Clooney "drinks like a bloody fish" and described Hugh Grant as a "ghastly little man".
The journalist seemed to prove a hit with Irish viewers with many taking to social media to say they warmed to him after the interview.
Afterwards, Piers Morgan took to Twitter and had some kind words for Tubridy.
And he played the "feels like home" card again.
He then went on the rip with Tubridy, stating that he wanted to "crack the craic" in Dublin.
And it appears to have been a bit of a late one…
Hope the head isn't too sore this morning, Morgan?
Originally published on DailyEdge. Additional reporting Christina Finn