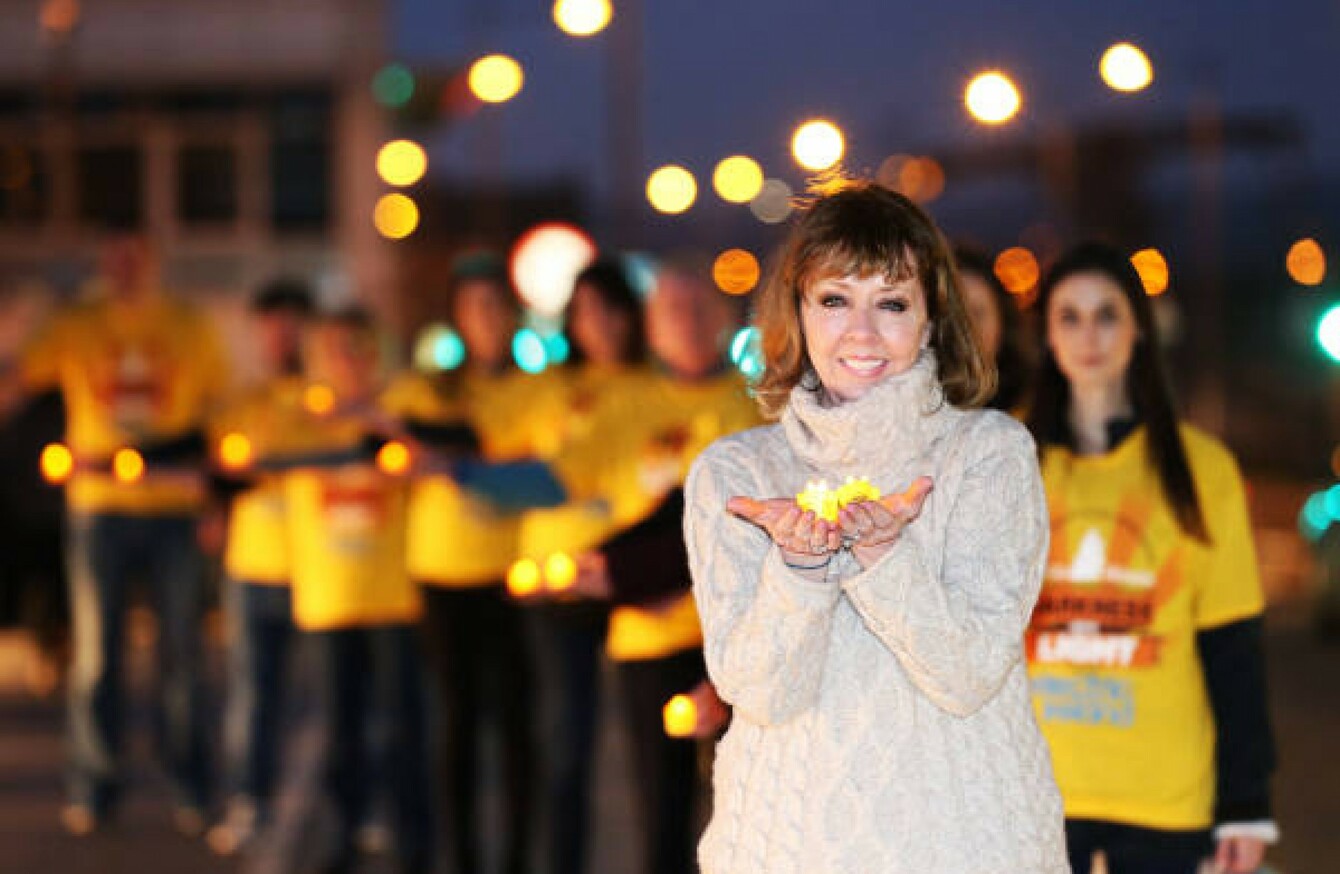 Joan Freeman
Image: RollingNews.ie
Joan Freeman
Image: RollingNews.ie
THE FOUNDER AND former CEO of Pieta House has said that people will continue to die by suicide due to the difficulties they face in seeking professional help.
Last week Michelle Ross wrote a very powerful article about losing her brother Derek to suicide.
Derek was just 24 when he took his own life. He had suffered with depression, alongside drug addictions.
Michelle wrote about how he struggled to access support, noting that after attempting to take his own life he was sent from a meeting with a psychiatric specialist "with a letter in his hand".
I kicked up a bit of a fuss on the phone and told them exactly what I thought. I couldn't understand it. We tried and tried to get professional help for Derek at that time, but all we ended up getting was help from counsellors. That's all that was available. We didn't know where to turn to as a family, all we could do was encourage Derek to go for counselling, which he did. He went for a one session and that was it.
Michelle believes Derek's life could have been saved with the right professional help, stating: "We are just one of many families let down by the lack of support for people with mental health issues."
Speaking to TheJournal.ie today, Freeman said cases like Derek are going to continue to happen until there is a better referral system between hospitals and local organisations.
Just imagine if you were in [hospital] for hours after hours – you want to leave you don't want to be there in the first place. If you're there for hours and there's no sign of being seen … many people leave without being seen at all.
Freeman says this is not the fault of doctors and nurses, rather it's "just the way the system is".
She doesn't think the problem lies in a lack of funding, rather a lack of communication.
In 2013, Pieta House launched Mind Our Men, a campaign aimed reducing the number of men who take their own lives. Some eight out of 10 people who died by suicide are male.
Since then Freeman said Ireland has come a long way in terms of reducing the stigma associated with suicide and, in particular, men feeling open to discuss their emotions.
She cited a video recently shared by males students about from University of Limerick about their own mental health struggles as proof of this.
https://www.facebook.com/caolan4welfare/videos/190790911291635/
Freeman said this wouldn't have happened ten years ago, when Pieta House was set up.
She told us that when a person contacts Pieta House, they are seen within 24 hours. The first question they are asked is: 'Why do you want to die?', with the second being 'Why do you want to live?'
They want to live. They just want to stop feeling this way.
Freeman said people are seen by Pieta House psychotherapists at least twice a week, or daily if they are a more high risk case.
She noted that 95% of their clients are not referred to hospital as "they don't need to be".
"The fact that someone is listening and that there an active care plan without the stigma of hospitalisation starts the healing process."
She added that most people have made a lot of progress by their 8-10th session.
#Open journalism No news is bad news Support The Journal

Your contributions will help us continue to deliver the stories that are important to you

Support us now
Darkness into Light
The annual Darkness Into Light 5km dawn walk/run will take place on Saturday, 7 May in 120 locations in Ireland and abroad.
About 130,000 people took part in the event in 2015 and, with a number of additional venues added, this figure is expected to increase this year.
Freeman said the theme of this year's walk is profound gratitude.
She praised Irish people abroad for setting up walks in locations such as Taiwan and across the Golden Gate bridge in San Francisco, and thanked Electric Ireland for bringing the event to a very wide audience by including flyers about it in its next batch of bills.
Freeman noted that the walk has struck a chord with people as virtually everyone has been touched by suicide in some way. More than 500 people die by suicide in Ireland every year.
She said Darkness Into Light has "given people permission to start again" after losing a loved one to suicide.
Information about Pieta House can be read here and more details about Darkness into Light can be found here.  
Pieta House 01 601 0000 or email mary@pieta.ie - (suicide, self-harm)
Samaritans 116 123 or email jo@samaritans.org 
Console  1800 247 247 – (suicide prevention, self-harm, bereavement)
Aware 1890 303 302 (depression, anxiety)
 Teen-Line Ireland 1800 833 634 (for ages 13 to 19)
Childline 1800 66 66 66 (for under 18s)