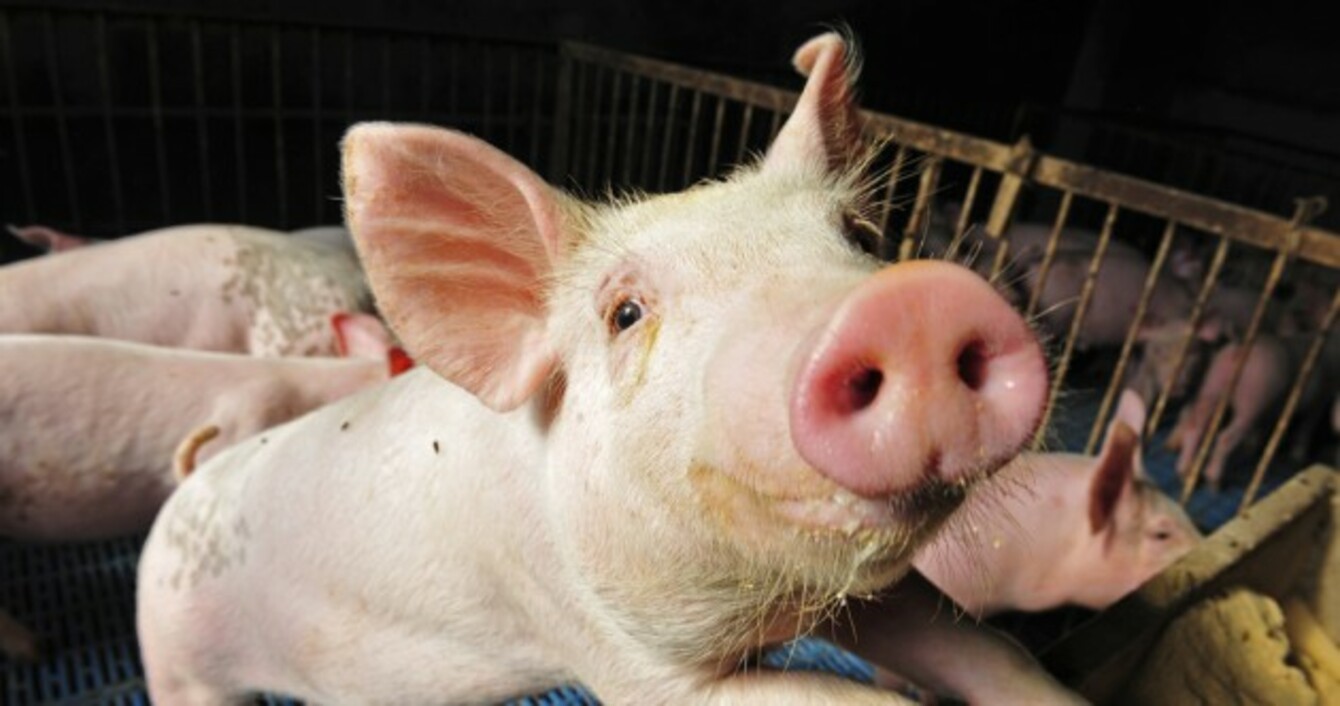 Image: Shutterstock/QiuJu Song
Image: Shutterstock/QiuJu Song
A PETITION HAS begun to stop an annual pig race in Arklow, Co Wicklow.
Animal rights activist Ciara Fitzgerald recently started the petition and it had over 1,600 signatures at the time of publication.
The race has been a signature event at the Arklow Seabreeze Festival for the last 24 years.
Fitzgerald said she took a stance this year because "enough is enough" and she wants to stop the "mental anguish" suffered by the animals.
"The pigs are terrified. Usually getting them out of the truck onto the race arena is heartbreaking to watch, nevermind them being forced to race amid a crowd of cheers. It's backward, it's cruel and I want it stopped."
She claims to have been subjected to cyberbullying on Facebook as a result of the petition.
They said: 'You're a fool. You're a gobsh**e. You're a pig yourself. The race is harmless. You're a vegan. You're a hippie.'
Local Fianna Fáil councillor Tommy Annesley is on the festival committee.
He condemned the online abuse Fitzgerald received, saying he quit Facebook when he was subject to abuse in the past.
Annesley said he is a family friend of Fitzgerald and she has every right to protest, but he defended the race – describing it as "one of the highlights of the festival".
Suntan lotion
He said the pigs are extremely well looked after by a local farmer, noting: "We didn't get a cowboy to rear the pigs."
Believe me, I am an animal lover. I can't stand anyone being cruel to animals.
Annesley said the pigs have to run about 30 meters five times over the course of an hour, while local people bet on who will win.
One year it was so sunny we had to put suntan lotion on them, that's how well looked after these pigs are.
Annesley said Fitzgerald is being "unreasonable" as she only made the committee aware of the petition on Sunday, not leaving them enough time to find an alternative event.
He said the future of the entire festival is in doubt due to funding concerns as it costs about €30,000 to run each year.
Fitzgerald and others are expected to protest at the race this Sunday.
Annesley said that if more people contact the committee about cancelling the event in the future they will look into it.
In a statement released last night after a meeting on the subject, the committee said many festivals throughout the country hold pig races, adding:
"The welfare of the pigs is of the utmost concern and importance to us and we feel that this will hold up under rigorous scrutiny. We take a very proactive approach to this ensuring that the animals have plenty of food and water. A pig handler is also present to ensure no harm or cruelty is inflicted on any of his pigs."