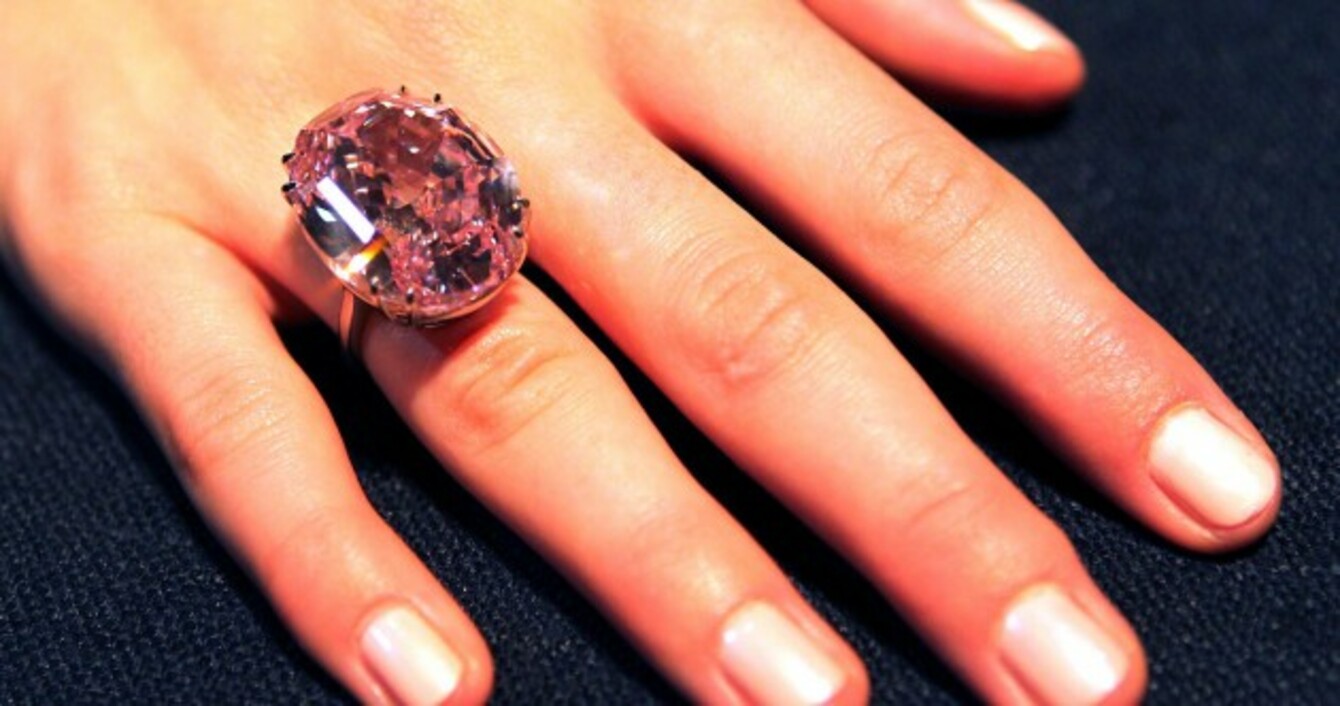 Pink Star diamond
Image: Sean Dempsey/PA Wire/Press Association Images
Pink Star diamond
Image: Sean Dempsey/PA Wire/Press Association Images
HOPING YOUR OTHER half will pop the question soon. Well, you might want to drop some hints that there is a little auction taking place in Switzerland this November.
This 59.60-carat pink internally flawless diamond is estimated to raise more than $60 million (€43,465,000).
The Pink Star
The "Pink Star" is the most valuable diamond offered at auction. If it sells it will be a record price for any gemstone so far at auction," David Bennett, chairman of Sotheby's jewelry division in Europe and the Middle East, told Reuters.
Reuters reports that the "Pink Star" was "cut and polished from a 132.5 carat rough diamond mined by De Beers somewhere in Africa in 1999, according to Sotheby's, which said it had no information on the exact geographic origin".
Current owner
It was first sold in 2007 and the current owner remains anonymous.
This pink diamond ring is being auctioned by Sotheby's in Geneva on November 13th.
Pink Star Diamond auction

Source: PA Wire/Press Association Images

Pink Star Diamond auction

Source: Sean Dempsey

Pink Star Diamond auction

Source: Sean Dempsey

Pink Star Diamond auction

Source: Sean Dempsey