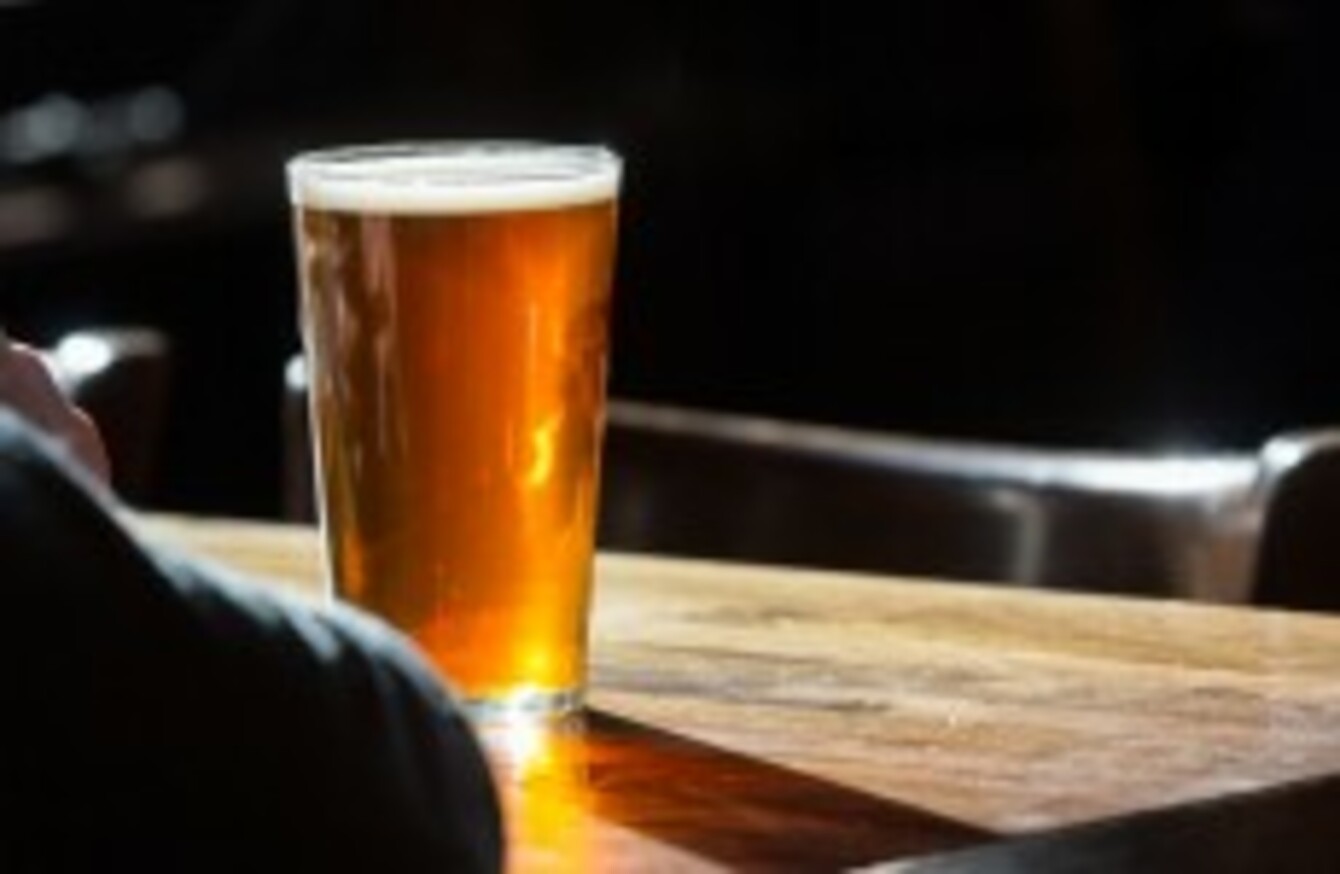 Image: Shutterstock/Kyrien
Image: Shutterstock/Kyrien
A NEW STUDY carried out by scientists in the University of Bristol has found that the shape and markings of a glass could influence the speed that a person drinks at.
This was discovered by testing and comparing glasses with measurements marked onto them and glasses of different shapes.
Speaking about the findings, PhD student David Troy, said, "excessive alcohol use is a major public health concern and there is a lot of interest in alcohol control strategies.
It is important to determine what environmental factors are contributing to excessive use and how they can be altered to nudge drinkers towards more responsible consumption.
How did the study work?
The study saw 80 male and 80 female subjects split into two random groups. The individuals involved were social drinkers with no history of alcohol abuse.
One group was given beer in glasses with measures marked on them in quarterly intervals.
The other group was given glasses with no measures marked onto them.
When results for individuals with abnormally slow drinking times were remove from the study, it was found that the group with the unmarked glasses finished their drinks almost a minute faster than the group with the marked glasses.
Straight or curved?
In a separate study, the impact of straight and curved pint and half-pint glasses was looked at.
Trying to recreate a 'real world' environment, the study was carried out in three different pubs over two weekends.
It was found that the pubs that use straight-sided glasses reported lower takings in comparison with pubs that used curved pint glasses – a finding that was consistent with previous laboratory findings.
The research into glass shapes was funded by Alcohol Research UK.