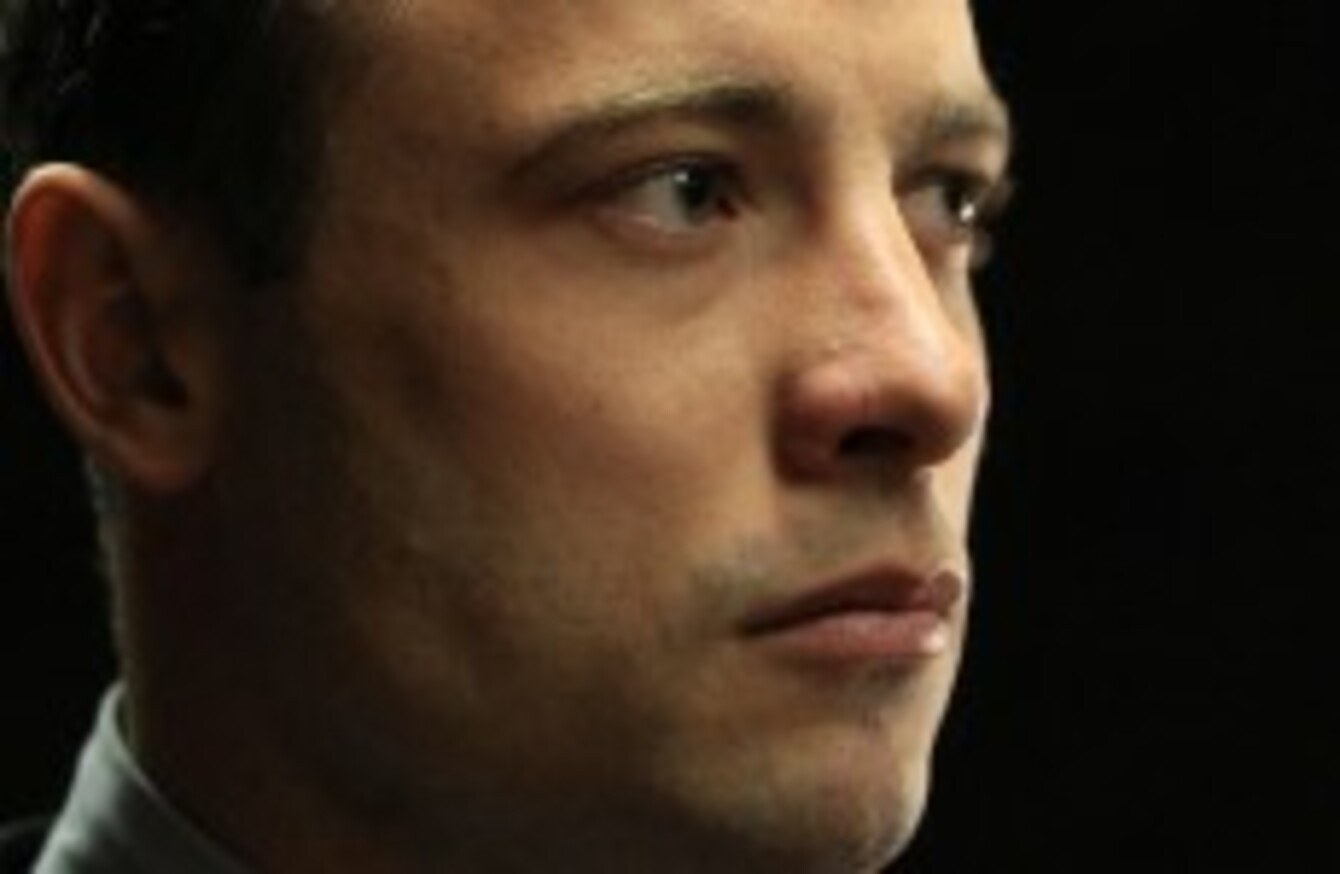 Image: Themba Hadebe/AP/Press Association Images
Image: Themba Hadebe/AP/Press Association Images
OSCAR PISTORIUS RETURNS to a South African court this morning, expected to be indicted for the murder of his girlfriend Reeva Steenkamp.
In a poignant and heartbreaking coincidence, the model and law graduate should have been celebrating her 30th birthday today. She was killed at Pistorius's home in Pretoria on Valentine's Day this year.
The Paralympic champion claims he mistook her for an intruder and shot her three times through a locked bathroom door.
Pistorius faces charges of pre-meditated murder and the unlawful possession of ammunition, but he could also be charged with another incident of recklessly discharging a firearm in public. That charge relates to an incident at a Johannesburg restaurant in January during which he accidentally fired a gun while sitting at a table.
A date for his trial is expected to be set for some time during 2014 at today's brief hearing. South Africa does not have a jury system and a single judge will hear the case.
Television tribute to Steenkamp, broadcast earlier this year. (Denis Farrell/AP/Press Association Images)
The five-page indictment could detail aspects of the police investigation which have already been heavily criticised in South Africa. The force is under pressure to help secure a conviction after the lengthy bail hearing  highlighted some shoddy work.
During the court sessions it was revealed that officers contaminated the crime scene, failed to find all the bullets fired and misjudged the distance to the spot from which a witness claimed to have heard shouting earlier in the night.
It emerged on Friday that one of Pistorius's ex-girlfriends will act as a witness for the State. According to City Press, Samantha Taylor has told police that the accused fired gunshots through an open sunroof of a car as they were driving down a highway.
Pistorius was granted bail and returned to light training in June, something for his "mental and emotional equilibrium", according to this family.
-Additional reporting by AFP