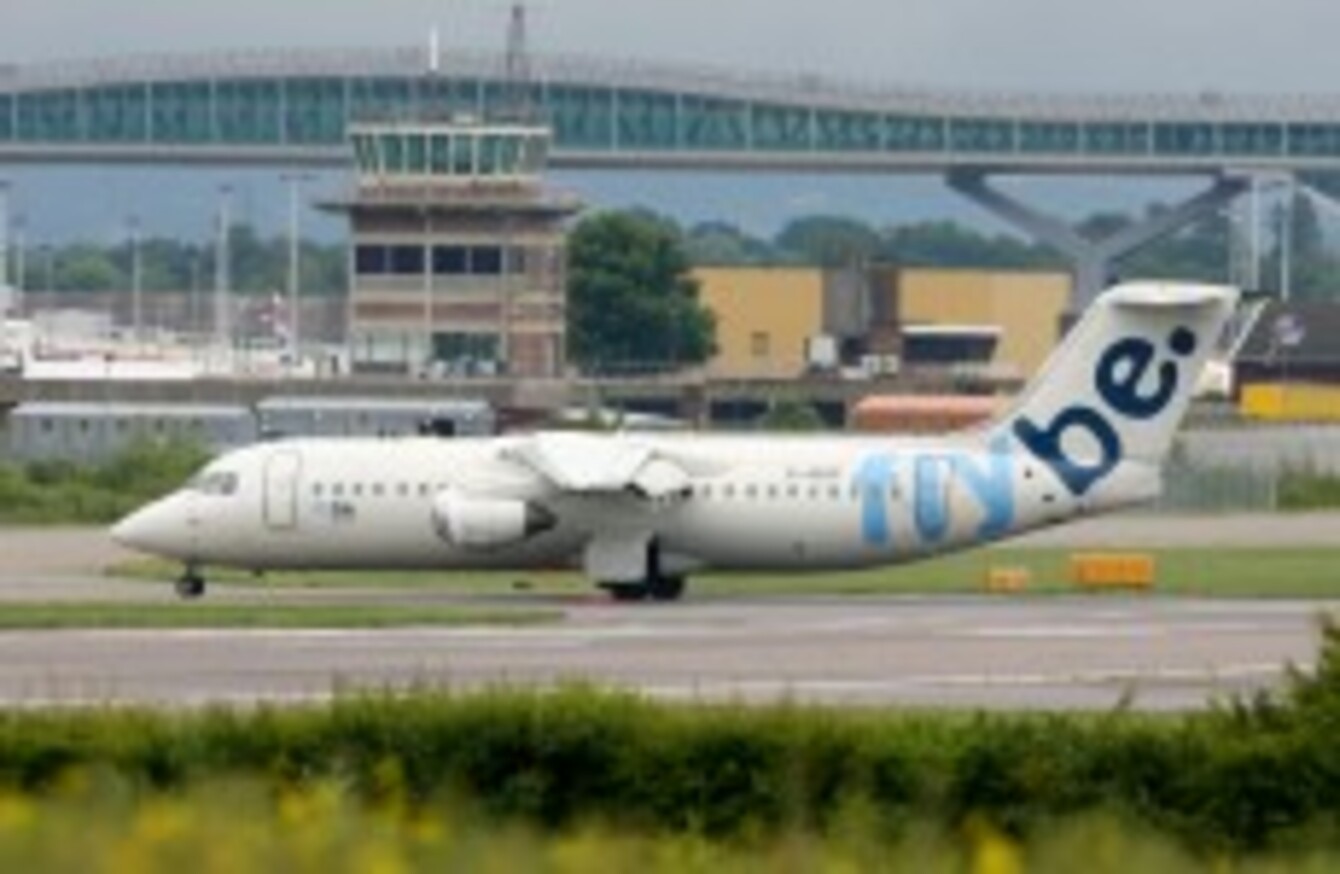 A FlyBe plane (File photo)
A FlyBe plane (File photo)
Updated 6.45pm
A PASSENGER PLANE has gone off the runway at Waterford Airport within the last hour.
The plane, operated by FlyBe, is believed to have skidded off the runway during a turn. The incursion is not believed to have taken place as the plane was involved in a takeoff or landing.
In a statement this evening, Waterford Airport said: "An aircraft was taxiing at low speed on the runway at Waterford Airport this afternoon prior to take-off when – while turning at low speed – one of its wheels came in contact with the grassed area alongside the runway.
"The pilot then decided not to proceed as a precautionary measure. While the incident was minor in nature and not involving injury or damage, it will regrettably cause disruption to passengers this evening."
A FlyBe flight to Birmingham at 1625 has been cancelled according to Waterford Airport's website.
A spokesperson for Waterford Airport said they had no comment on the incident.
- additional reporting from Hugh O'Connell