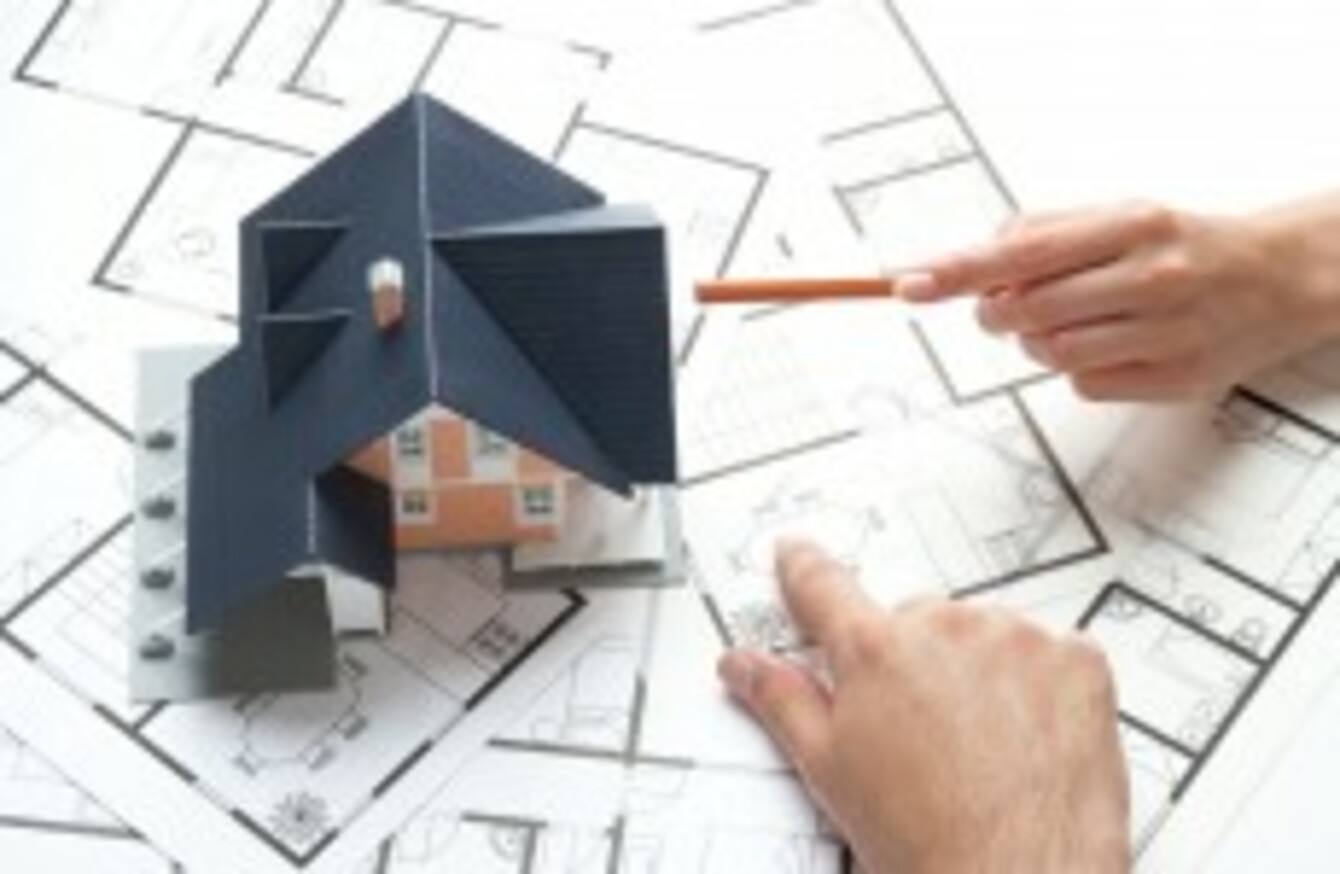 Image: new house via Shutterstock
Image: new house via Shutterstock
THE NUMBER OF people submitting planning applications and issuing commencement notices for residential projects is continuing to rise.
That's according to the National Housing Construction Index produced by Link2Plans.
Project commencement notices rose in the first four months of 2014 with an increase of 132% nationally compared to the same period in 2013.
Meanwhile 16 of the 26 counties experienced increases in planning applications submitted, when compared with the figures for the same period in the previous year.
​Managing Director of Link2Plans Danny O'Shea said a recent report showed a three-fold increase in the number of jobs on offer in the construction and property sector in Ireland during May 2014, when compared to May 2013.
Project commencement breakdown
There were 3,524 residential construction projects started in the first four months of 2014 compared with 1,517 for the same period in 2013.
O'Shea says, "the ​+​132% increase in the number of commencement notices for March and April continued the positive trend shown in the first two months of 2014, but there has been a fall from the phenomenal increases of 192% seen in January and February of 2014.
This decrease can be attributed to the rush at the beginning of the 2014 to get commencement notices lodged before the new building regulations came into force on March 1.
"We would expect this downward trend to continue into the second quarter of 2014 but overall we would still anticipate an increase year on year.
Planning applications breakdown
The number of planning applications for the first four months of 2014 were also up compared to the same period in 2013.
There was a 19% increase nationally but 10 counties showed a fall.
The National Housing Construction Index is produced by a team of researchers at Link2Plans and it relates to all Planning Applications and Planning Commencements throughout the months of January to April 2014.
It also  gives a direct comparison with the same period in 2011, 2012 and 2013.