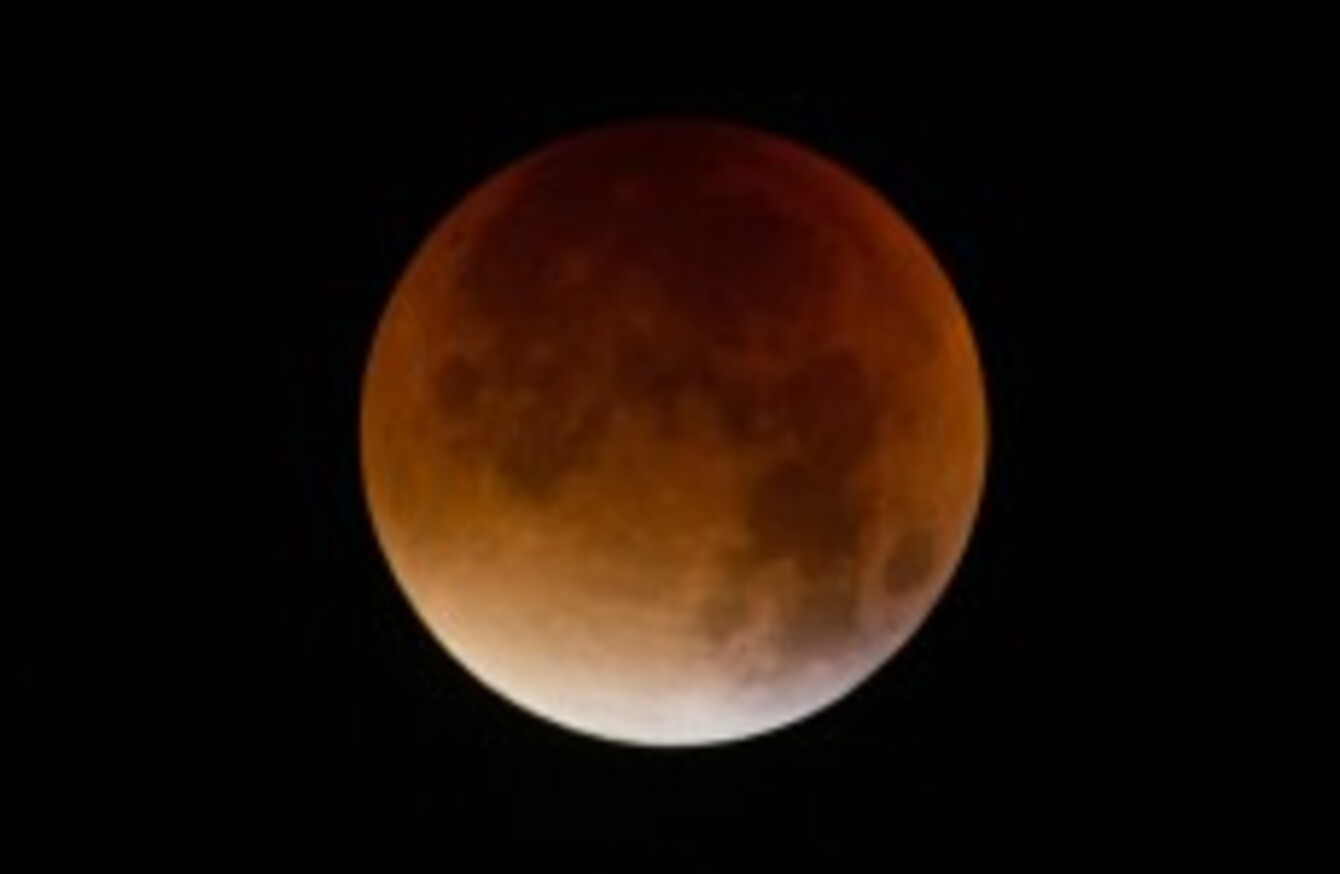 Image: Yui Mok/PA Wire
Image: Yui Mok/PA Wire
IF YOU'VE GOT a big weekend lined up, there's some bad news in store.
It turns out that the world is all set to end tomorrow.
One American religious group has indicated that the recent blood moon is a sign of the impending apocalypse.
According to the eBible Fellowship, an online group with its headquarters in the United States, the 7 October is "the day that God has spoken of: in which, the world will pass away".
In anticipation of the event, the group has acquired the web domain 'oct7thlastday.com' and have reached out to potential followers on social media. 
The group is not a church but does hold occasional meetings for its members.
According to The Guardian, leader and founder of the group Chris McCann has said that the world will be "gone forever, annihilated" -a process that will happen "by fire" according to the Bible.
The group's prediction is based on US Christian radio host Harold Camping saying the world would end on 21 May 2011.
McCann's reasoning as to why a previous date was incorrect would indicate that even divine happenings have in-built bureaucratic wait periods.
McCann claims that on 21 May 2011 God stopped selecting who will be saved on Judgement Day and who would peril.