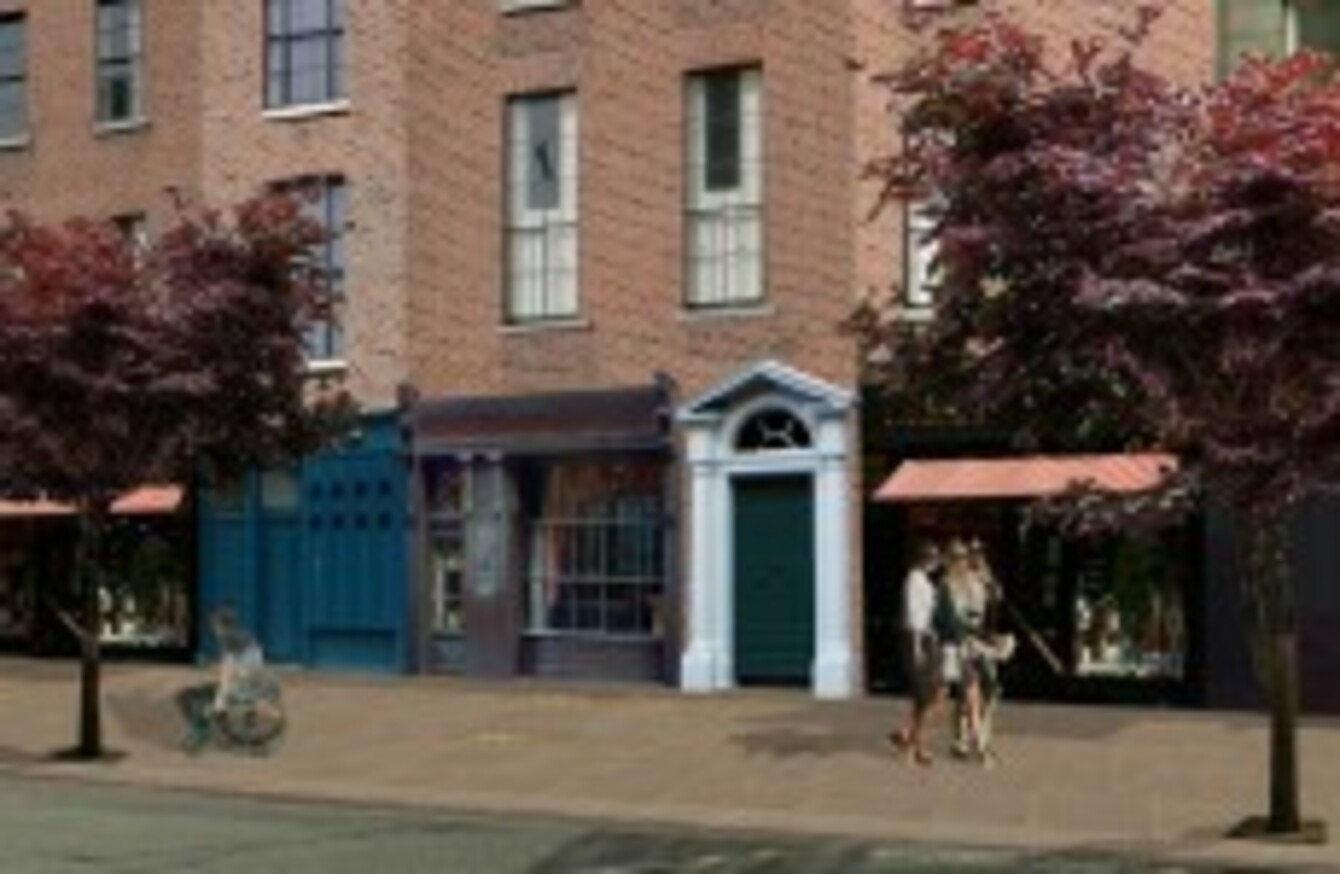 Artist rendering of Parnell Street East
Image: Dublin Civic Trust
Artist rendering of Parnell Street East
Image: Dublin Civic Trust
DUBLIN SHOULD HAVE an 'Oriental Quarter' at Parnell Street East, a new report by the Dublin Civic Trust has said.
The vision for the new quarter includes revamping shop fronts, improving the appearance of buildings and promoting the oriental cuisine brand.
A 'promenade' should also be developed from O'Connell Street to North Great George's Street with outdoor cafés and dining, the report advises.
By 2020, Dublin Civic Trust envisages a Parnell Street East that is an "enclave for much of Dublin's Asian community with a wealth of attractive and authentic oriental restaurants, offering everything from sushi bars to curry houses, interspersed with quality neighbourhood shops and services."
Tom Coffey, chief executive of Dublin City Business Association, which commissioned the report, wants to harness what the area already has to allow it to improve its image and regenerate.
"Over the last couple of years, the Parnell Street East district has been brought alive and rescued by a mix of ethnic and Asian entrepreneurs with a variety of vibrant businesses – including oriental restaurants that have become destination spots – but further investment from property developers and landlords is required to help it reach its full potential," he said.
A property investor in the street, Colm Carroll of Carroll's Gifts & Souvenirs – who also commissioned the report – said that most major European capitals have a thriving Oriental Quarter and Dublin should not be without one.
"We have a tremendous opportunity here to emulate that success with an advantageous location off Dublin's main thoroughfare and within a short walking distance of the main retail core of Henry Street," said Carroll.
This area can become a major tourist attraction adding to the cultural diversity of our great city."
The report suggests moving the proposed location for the Parnell Luas stop to the front of Marlborough House to ensure a healthy retail environment is maintained.
A diversity of shops should also be encouraged and small boutiques and craft shops should be considered.
However, Dublin Civic Trust believes that the historic streetscape should be carefully repaired and restored.
"The unique characteristics of the 18th and 19th century city are difficult to recreate and it is necessary to protect and value the heritage we hvae," said Geraldine Walsh of Dublin Civic Trust.
The mix of Dublin's North Georgian Core with its new Asian businesses has been depicted in the report's vision for the area. See the before and after images:
Before Marlboro Corner

After Marlboro Corner

Cumberland Street Before

Cumberland Street After

Parnell Street East Before

Parnell Street After

Parnell Street Before

Parnell Street After

Liverpool Chinatown

An arch (as seen here in Liverpool) which is the marker of many Chinatowns in various cities across the world will be unlikely to feature in Dublin's Oriental enclave.
The report, entitled Parnell Street East: A Vision for an Historic City Centre Street, will be launched at an event in Dublin this evening. An accompanying exhibition will be held at the DARC Space on North Great Georges Street from November 3 to 23.