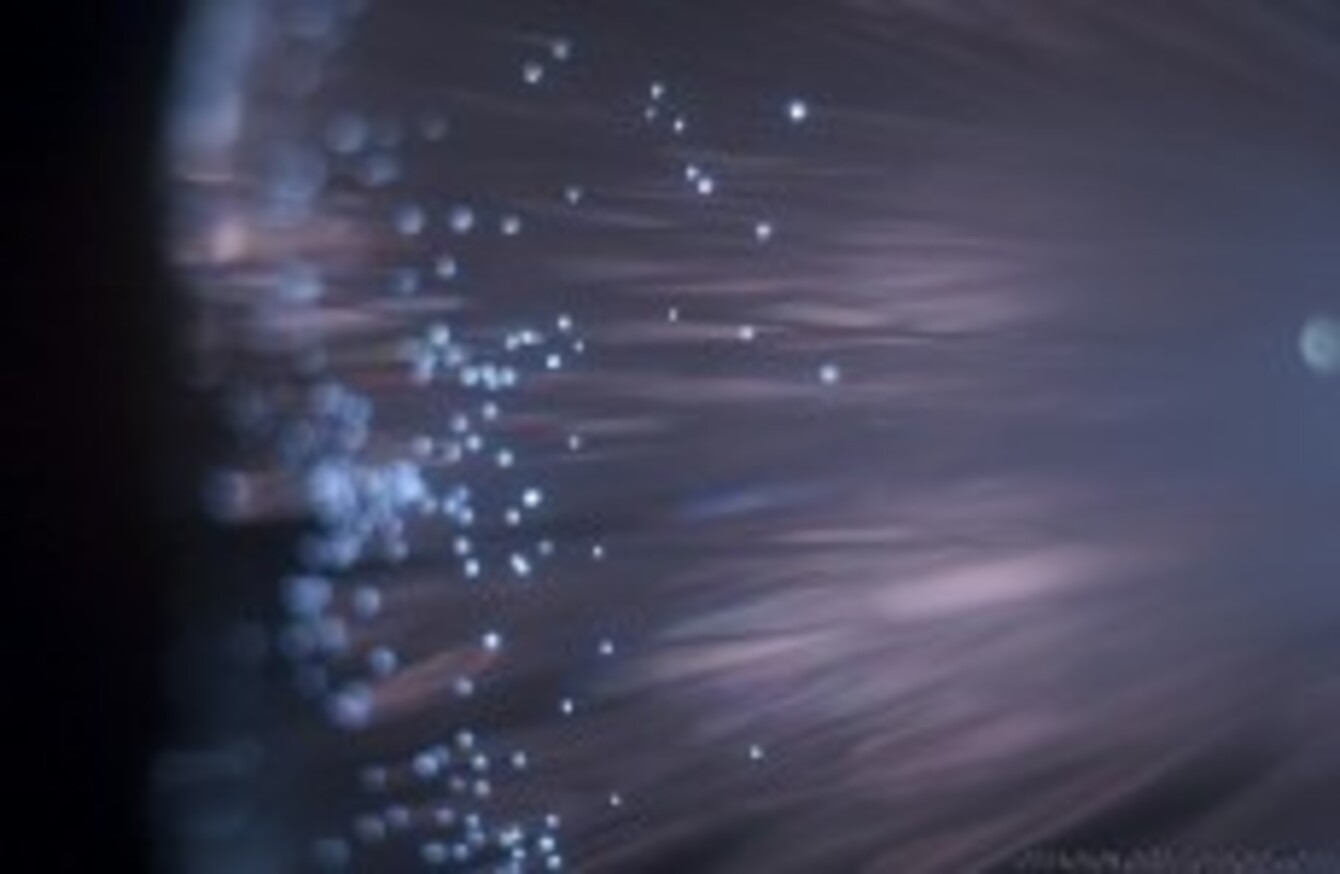 Most Irish internet traffic is carried through fibre-optic cables running into Britain - which could be subject to major new surveillance laws.
Most Irish internet traffic is carried through fibre-optic cables running into Britain - which could be subject to major new surveillance laws.
NEW LEGISLATION reportedly being considered by the British government, giving it the power to monitor all phone calls and emails of people in the UK, may also give it the power to monitor the internet usage of Irish people.
A report from the Sunday Times says the Home Office is considering the move as part of its efforts to tackle terrorism and organised crime, and may introduce legislation allowing it to access logs – and potentially the data – of those communications.
The legislation will reportedly mean British internet firms will be required to allow a British intelligence agency, Government Communications HQ, to gain access to communications carried by those firms in real time.
The BBC's version on the story suggested the legislation would require GCHQ to access the content of any emails or messages without first getting a warrant, but that warrants would not be required for GCHQ to obtain logs of the information held.
This means that although a warrant would be needed to obtain the text of an email sent between two people, it would be able to access records showing when emails were sent between two people, on demand.
Because it is not clear at present whether the legislation will apply simply to internet service providers, or to any companies which operate industrial-level connections, it is possible that the new laws may have an impact on Irish users.
TJ McIntyre of Digital Rights Ireland said if it applied to ISPs, providers who worked on both sides of the border – such as UTV Internet, to name but one – could be made subject to the rules, and that customers in the Republic of Ireland could then have their communications subject to interception.
'Pervasive'
"Data retention, as it is, is already an illegitimate form of surveillance," McIntyre said, commenting that such monitoring could allow parties to "build up a picture of your social life, professional activities, personal activities" based on profiles of mobile phone, email or internet use.
"Extending it further to things like Twitter would have the effect of leaving, literally, no domain free from pervasive surveillance."
McIntyre said the legislation could lead to internet service providers to "look inside every packet [of electronic data] for the purposes of monitoring users in real time, like steaming open and inspecting every envelope".
#Open journalism No news is bad news Support The Journal

Your contributions will help us continue to deliver the stories that are important to you

Support us now
If the legislation was applied at a more industrial level, it could result in the traffic of almost every Irish internet user being monitored – as virtually all Irish traffic to overseas internet servers is carried on high-bandwidth connections through the UK.
If the operators of those cables were subject to the legislation, therefore, it would mean that any international traffic – which accounts for all but a fraction of Irish internet usage – could be subject to interception.
McIntyre expressed reservations that the Irish government may not look to engage with its British counterpart in examining the potential ramifications for Irish internet users.
He said the Irish government had not publicly objected, for example, when the UK built a listening station which was able to intercept international phone calls made from Ireland.
In 2008 the European Court of Human Rights ruled that the British system – which saw Irish phone conversations intercepted as they were broadcast from Holyhead to London, before being relayed to the intended recipient in another country – was in breach of the European Convention on Human Rights.