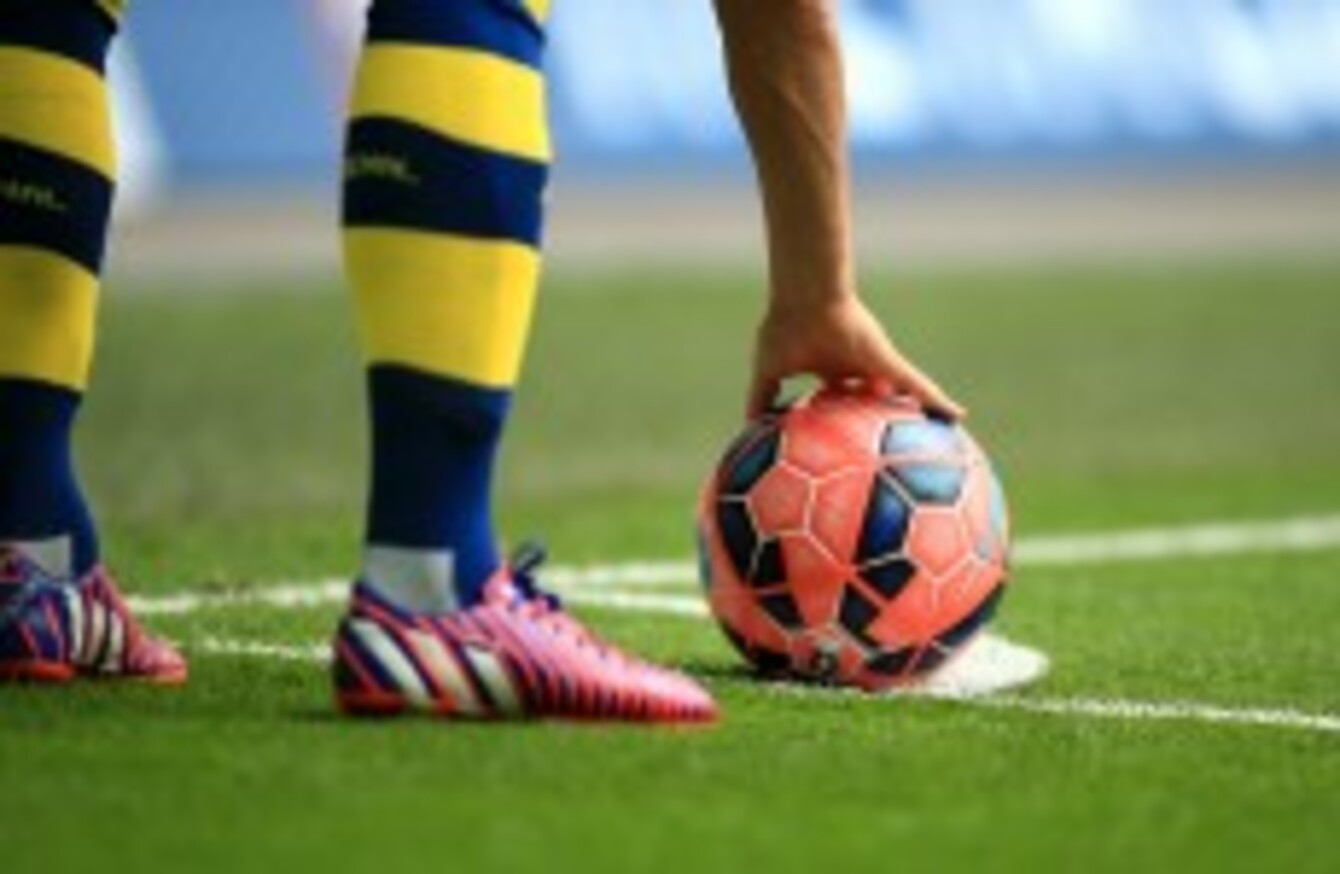 Image: Mike Egerton/EMPICS Sport
Image: Mike Egerton/EMPICS Sport
THEY ARE THE sports accessories for generations raised on video games – wearable devices that break down the every move of real-life players into reams of data.
The industry has drawn attention from big players like Adidas with its consumer-focussed MiCoach, while for professionals there are specialists like Australia's Catapult Sports, which has been valued at about €100 million.
But the high cost of devices designed for the rigours of the GAA, rugby or soccer pitch has put the technology out of reach for most outside the pro leagues.
Dundalk-based Playertek, with the backing of several high-profile investors, recently launched a GPS tracking system aimed at bringing elite-level analytics to amateurs in all the football codes.
Playertek CEO Ronan Mac Ruairi said strength and conditioning – the analytical part of a team's coaching arsenal – had recently taken off even in codes where it traditionally played a very distant second best to teams' skill-based work.
You used to hear stories about professional footballers coming off the field and lighting up a cigarette … those stories were great craic, but they don't really happen any more - over the last few years all the teams have become super-fit," he told TheJournal.ie.
The push to find a competitive edge, coupled with the power of technology, has driven an ever-rising player-data craze across all sports.
Before starting Playertek with chief technical officer Kevin McDaid, Mac Ruairi worked in data analytics with a rival firm, servicing top-flight clubs including the Irish and English rugby teams, and Manchester United.
The pair knew amateur and semi-professional teams would be interested in the same technology, but system pricetags of over €3,000 per player put the technology out of reach for clubs without the same deep pockets.
The systems out there were very expensive, but they were also first generation so they were quite finicky," Mac Ruairi said. "We needed our product to be something that a 13-year-old could pick up, switch on and use."
How does it work?
Playertek's systems use global positioning technology to measure players' key statistics from the distance they covered to their number of "power plays" – periods of brief, high intensity.
Those figures are then downloaded and crunched online through its software, allowing coaches and players to compare performance and tailor training.
Mac Ruairi said one example of how the system could be used was to look at the distance a player ran and the intensity of their workload during a training session, and then compare that to match day.
You might find out that the match intensity was double and then we can ask 'are you happy with that?'. The answer might be yes and the answer might be no, but we are helping people to ask the right questions."
Startup 'challenges'
Despite the systems selling for €249 apiece, a hefty sum for an amateur footballer, Mac Ruairi said he expected the startup's main customers to be individual players.
Playertek's product has already been picked up for sale through Pro:Direct Soccer in the UK having gone on the market about three months ago.
To get off the ground, the company raised €1 million from Danu Investment Partners, the investment outfit of Setanta Sports founders Leonard Ryan, Mark O'Meara and Mickey O'Rourke, and entrepreneur Brendan Gilmore.
This week Mac Ruairi was in the US to pitch the products to tens of thousands of soccer coaches at their summer symposium, and ultimately he hoped to crack the huge North American sports industry.
The size of the market is staggering but that also presents challenges when you are a startup from 3,000 miles away with 10 people," he said.
But have they experienced any push-back from the old hands over concerns all the data was taking some of the artistry out of their games? Only a few of the granddads, Mac Ruairi said.
These kids growing up are used to playing Fifa Soccer on Xbox, they are used to stats and numbers in a way even I wasn't used to when I was growing up," he said. "And we certainly aren't getting any push-back from people who are actually playing."
This month, as part of TheJournal.ie's ongoing startup and small and medium enterprise (SME) focus, we are looking at the health and fitness industries.
To view other stories from our collection, click here.