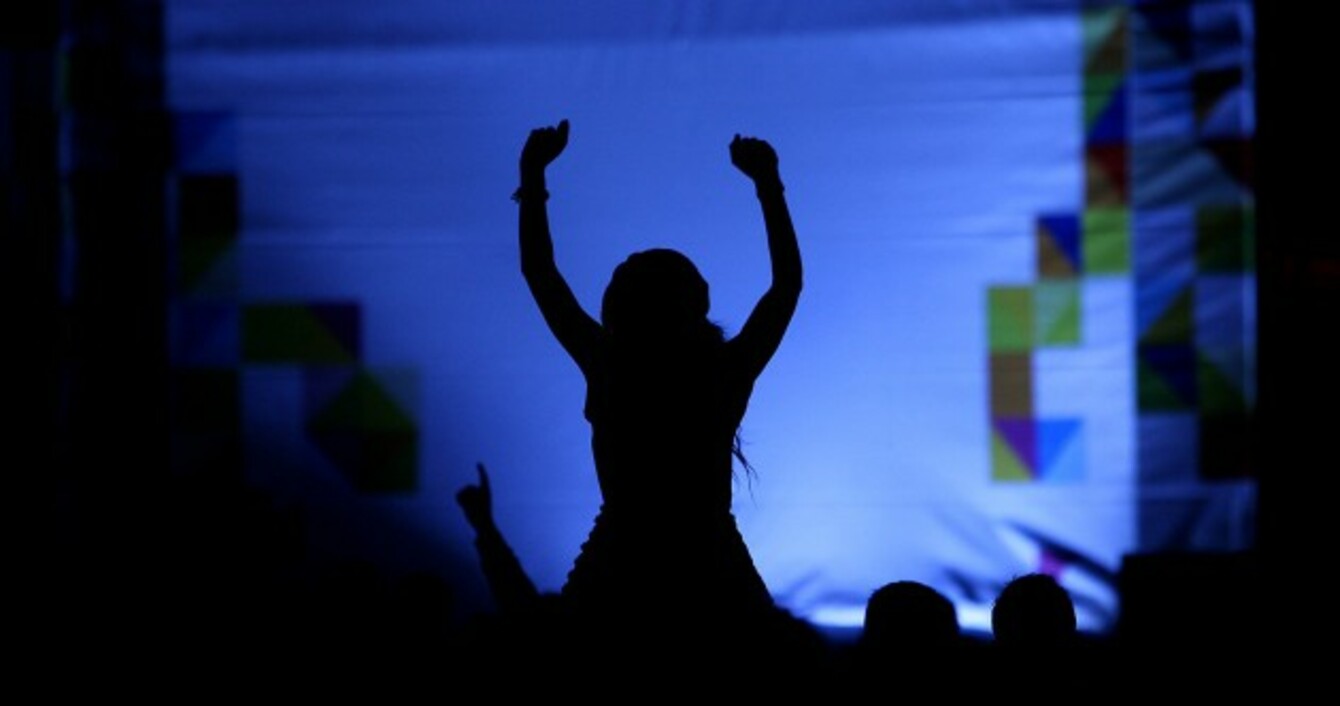 Image: Julien Behal
Image: Julien Behal
IT'S NERVE-WRACKING at the best of times to perform on stage, but stepping out at one of Ireland's largest festivals is a whole other ball game.
While festival goers love Electric Picnic for more than just the great music offering, for musicians and bands it is a pretty big deal in their careers to get a slot on one of the stages.
Years of plugging their music, playing in pubs, and making it on to the festival circuit results in them being able to showcase what they can do to the large crowds at Electric Picnic.
CC Brez, also known as Cormac Breslin, is no stranger to the Irish music scene. For the last ten years he has been part of one of Ireland's best known bands, Republic of Loose.
For the first time, he'll be taking to the Trailer Park stage on Saturday night. However, this year he'll be flying solo.
I'm delighted to get the opportunity to play at this year's Electric Picnic. It's pretty exciting. When I was with Republic of Loose we got to play Oxegen, but I never got the chance to play Electric Picnic, but I've always wanted to.
Source: Stephen Mogerley/YouTube
So what makes this festival an important one for musicians?
"It's the flagship festival," said CC Brez.
It's the big one. There are decent smaller festivals nearly in every town in country which is great to see, but everyone knows Electric Picnic. It is the one festivals that the mothers know to young kids. Just to be mentioned on the line-up raises your profile.
CC Brez says that during the ten years with his former bandmates he was heavily involved in writing. While learning a lot and gaining experience with the band he said he is excited to be moving on with new projects.
He explained that festivals give him a good outlet and a new audience to tap into.
#Open journalism No news is bad news Support The Journal

Your contributions will help us continue to deliver the stories that are important to you

Support us now
Breslin said going solo was not easy. "Initially it was a hard slog getting out there."
It can feel like you're knocking on a lot of doors saying 'hello, I'm here and this is my new project'. You have to remember that promoters are getting emails and calls like that all the time, so it is hard to stand out from pack.
"I have gone about it this time with live stuff. Visual live video is really a muscian's calling card these days," he said
CC Brez says he was offered a great slot at the festival and is due to perform at 2am on Saturday.
"It'll be after many of the main acts are finished up so I am hoping to get a good crowd. That's what it's all about."
For a first timer, the picnic is a milestone and is somewhat seen as breaking the glass ceiling. One band that has seen the fruit of breaking through that glass is Le Galaxie,who are no strangers to performing at the festival.
Since their debut album, Le Galaxie have gone from cult following to a force of nature.
Le Galaxie's Michael Pope told TheJournal.ie about their many experiences at Electric Picnic – which they have enjoyed both as punters and performers.
Getting to play it for the first time was a land-mark experience for us. We first played a good few years ago. We did a couple of songs on one of the stages at about 4pm one day. To go from that to closing on one of the main stages this year – there is a kind of symmetry with that.
Year on year the shows Le Galaxie have done have gotten bigger and better. In 2013, they closed out Body and Soul, a gig Pope describes as "crazy".
Source: LeGalaxieTV/YouTube
Last year the band blew the crowd away at a special Laser Disco set, which Pope describes as an "incredible experience".
Pope said Electric Picnic is a major event on the festival circuit, not just in Ireland, but internationally. It means a lot to those who are asked to play at it.
It's one of the biggest and best festivals to play in Europe. It's one you definitely want to be seen on your bio and it carries a lot of clout too. If a show goes down well or there is a bit of chatter about it, that can only be good. Bookers look at it and say: 'They pulled it off.' It can mean big things and result in many future bookings.
For bands in their early days it can be huge, said Pope.
Even if you are playing on one of the smaller stages, it allows new people, who might not know your music, come across it for the first time.
Can it be a game-changer for musicians? Absolutely, said Pope.
You can really tap into a new fan base at these gigs. You can get a lot of mileage from being put on the bill in terms of getting your name out there. It's just an all-round positive experience for performers. I just can't believe how far the festival has come, I'm looking forward to it this year.
You can catch CC Brez on the Trailer Park Stage at 2am on Saturday. Le Galaxie will perform on the Rankins Wood Stage on Sunday from 11pm to midnight.