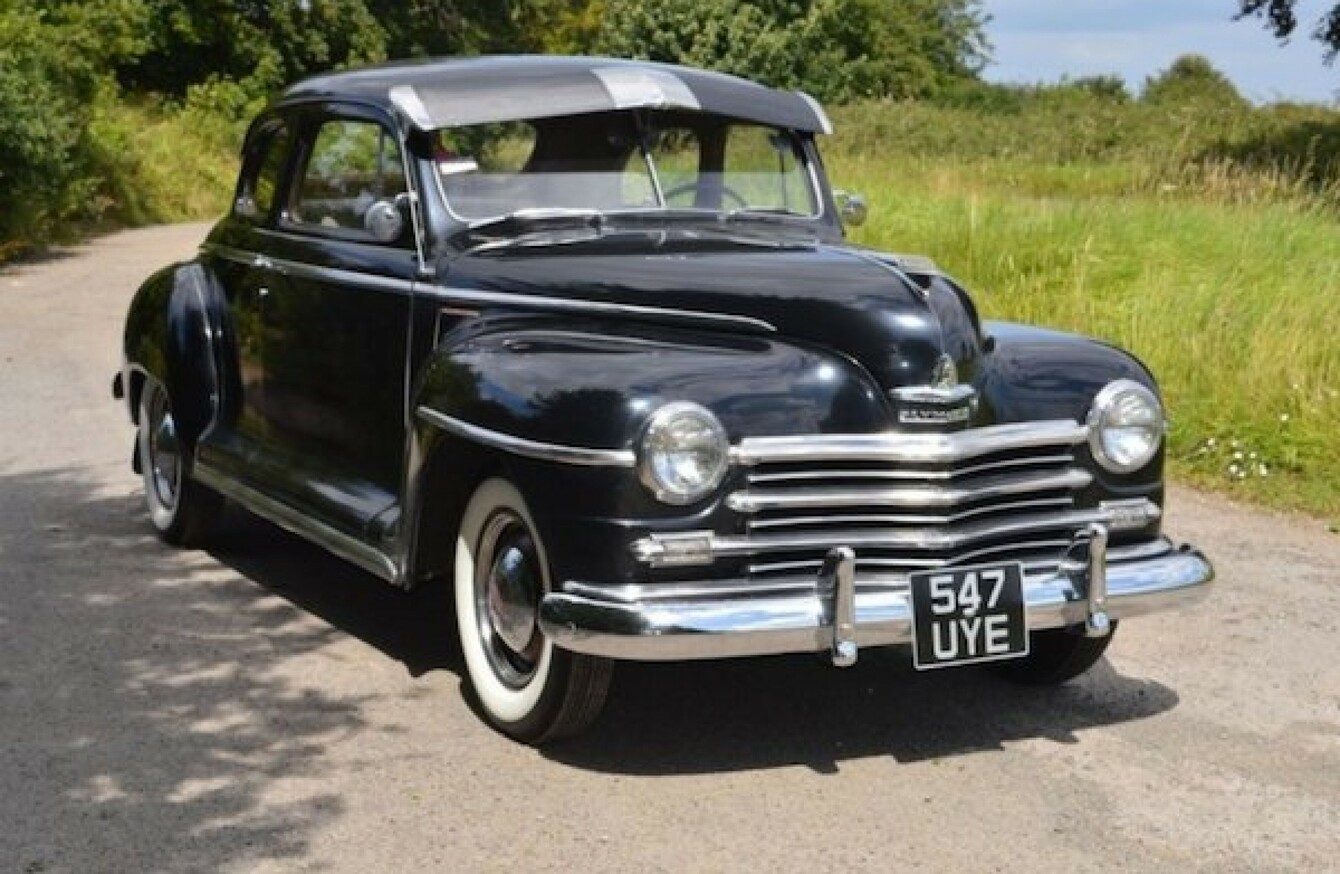 Image: David Golding Cars
Image: David Golding Cars
DO YOU HAVE a love of big, beautiful American coupes that look as good on the outside as they do on the inside? Then this beautiful 1947 Plymouth De Luxe Club Coupe for €17,500 could be the dream car for you.
Why a Plymouth De Luxe?
The Plymouth De Luxe is a proper old school coupe with gorgeous proportions and curves in all the right places. Plymouth cars were produced by Chrysler and the De Luxe was built from 1946 until 1950.
The De Luxe is nearly 5 metres long with a 297cm wheelbase, and weighs 1.39 tonnes. And yet it handles really well, for such a big old car with just three gears. So not only is it good to look at, it is good to drive too.
What's special about this particular one?
This is the two-door Club Coupe version of the De Luxe and it has a huge wooden steering wheel, and bench style front seat. The original interior is stunning and features lots of chrome, wood and leather. It also comes with large haul of new spares. Check out the wheel in the spacious boot.
What does it look like in action?
Here's the same car but in the 'Special De Luxe' trim, which was one step up on the De Luxe model.
Source: Driving While Awesome/YouTube
Who else drives one?
Lee Petty drove a 1950 Plymouth in 1950 and 1951, placing second in the NASCAR championship both times, so these things can move!
Actor John Cena collects American cars and he owns a 1970 Plymouth and Jay Leno has a 1975 custom Plymouth. The car is also featured in loads of movies, especially gangster films and TV shows like Gangster Squad and Mob City.
What else could you get for the money?
For €17,000 you could have this brand new Fiat 500C.
…or this Ocean 30 boat.