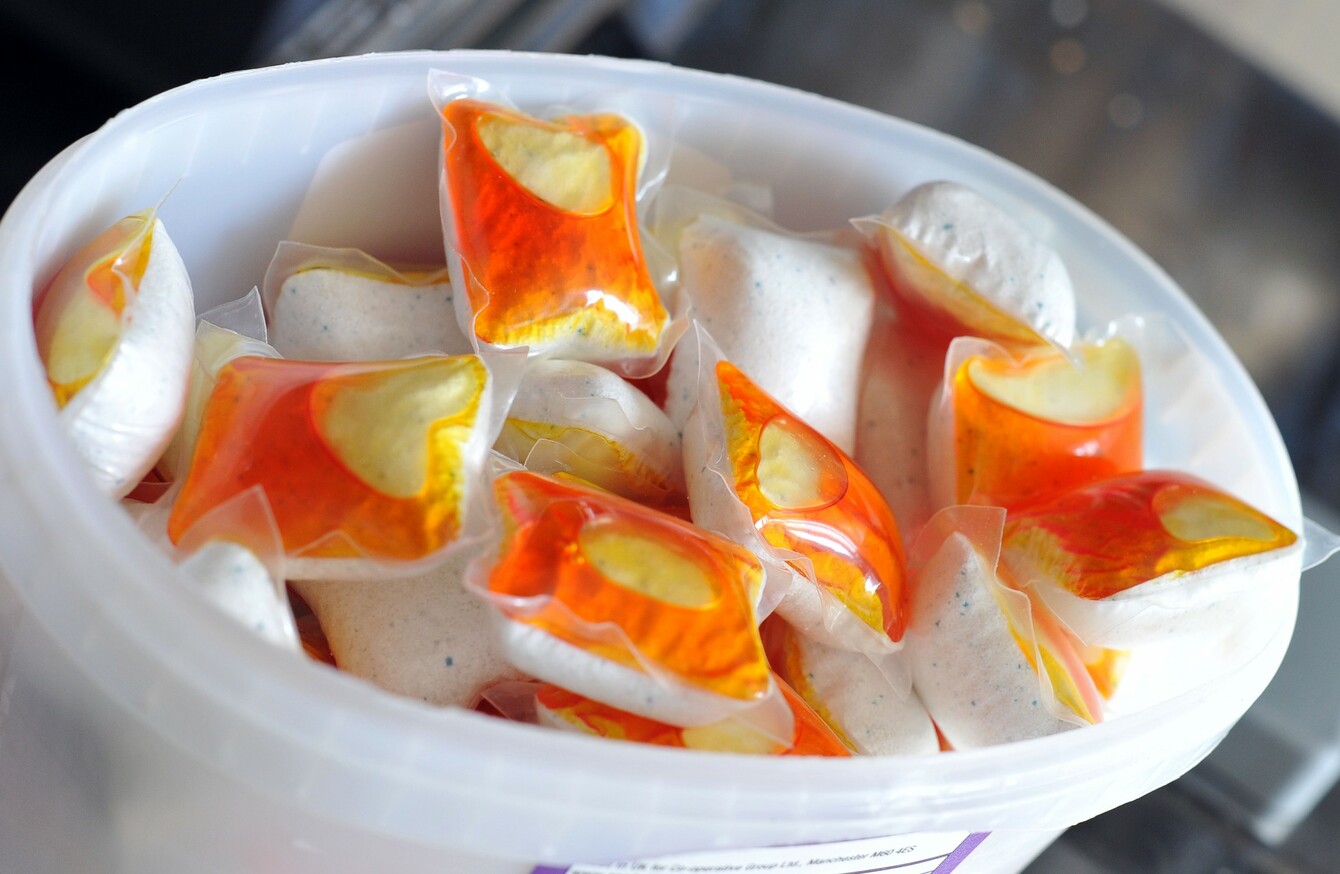 Image: Nick Ansell
Image: Nick Ansell
PARENTS OF TODDLERS have been urged to beware of the dangers lurking in their homes as tomorrow marks the 50th anniversary of Poison Awareness Day.
Specialist in poison information Elaine Donohoe explained how there are a number of products dotted around the average house which can seem appealing to toddlers but that have the capability to do damage.
Queries about the dangers of toddlers ingesting medications and household products they shouldn't make up nearly half of the poison centre's 10,000 calls per year.
Washing detergents can also cause serious problems for parents. Donohoe explained that in the last 18 months, companies have been making it more difficult for children to see inside the box and that the packaging has also been made more difficult to open.
However, if a child does consume any part of the liquitab, Donohoe urged parents not to force their toddler to get sick as this can cause even greater problems.
Last year, it emerged that 700 children ate liquid detergent tablets since 2011.
She added: "Fortunately, we would say a large majority of cases there is not a significant outcome. We would also say no matter what, just remove the tablet and wipe it off the skin and wipe out the mouth.
"Local irritation can occur with household products. Skin and eye irritation also. We do remind people to wash the residue off their hands. In some cases, there's nausea and vomiting.
"We advise people never to make the child vomit. People traditionally think when you've ingested poison, it needs get out of the system. But what we would say is certainly don't induce vomiting.
There is a potential complication that they can inhale some of the vomit, particularly if its' a detergent product. We really want to emphasise that.
"It's better to call us. We can advise whether to go to HSE or just observe child at home."
The main message from the Poison Awareness Day is to get people to look at their homes in a different light. Where once, according to Donohoe, you might have kept all your cleaning supplies under the kitchen sink, she urged people to be wary of who can get to them.
This is also the same message for the bathroom where toilet cleaning supplies are kept in reach of people who don't know the dangers they pose.
Donohoe added: "We want poeple to look around their homes with slightly different vision, to spot the dangers there. You might not think it but there is so much that is accessible to a toddler.
"Even going to other homes, such as grandparents', you have to be careful. They might not be used to having children around all the time as well as maybe having medications around."
Information on what to do if you fear your child has been poisoned can be found here.