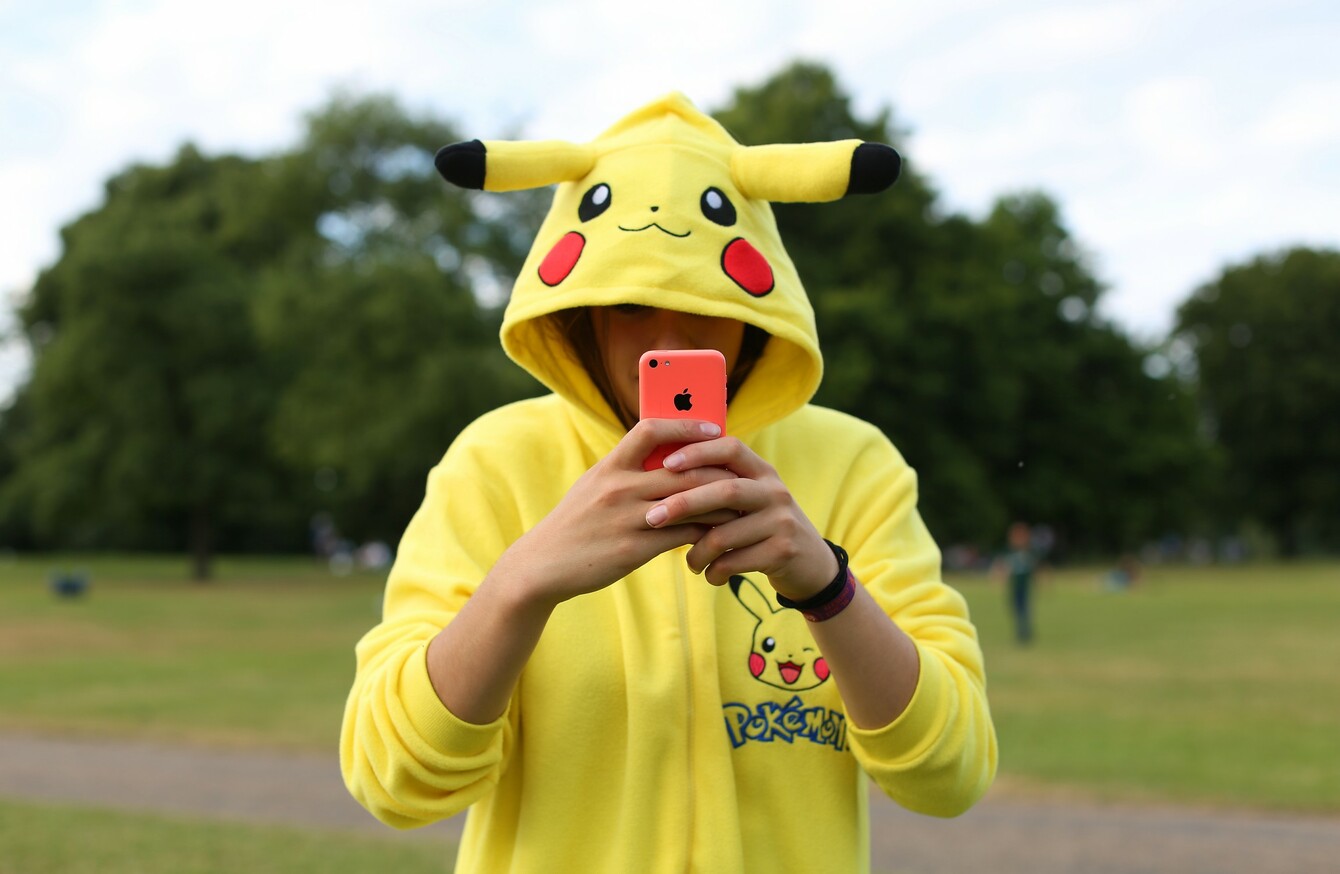 Image: Isabel Infantes/EMPICS Entertainment
Image: Isabel Infantes/EMPICS Entertainment
IT'S BEEN A FEW weeks since Pokémon Go was released and while most of the hype has died down, the game is still going strong.
Tens of millions of people are playing it every day, it was likely responsible for Apple having its best month ever regarding revenue in the App Store, and numerous feel-good stories have emerged from it.
Yet its sheer popularity has brought a lot of problems. It's been a tough week for Niantic Labs – the company responsible for the game – as fans have been annoyed at the many problems that have plagued the game like bugs, decisions made and cheaters.
One particular element was the ability to find Pokemon through the nearby feature, which suffered problems. The original idea was to show how close monsters are to you by showing one, two or three footprints. The more footprints, the further away they are.
A bug had all monster appear to have three steps, confusing players and causing them to rely more on third-party sites to find them. Niantic Labs' decision to stop services like only rubbed salt into the wounds.
Making it worse was how certain players were spoofing the GPS system, allowing them to cover large distances and catch Pokémon without having to wander around.
But the main problem was how little Niantic Labs communicated these problems. It didn't say much when these problems happened, but it's starting to change.
The latest update from its CEO John Hanke who said that stopping these sites from scraping information was part of a wider issue.
"We were delayed in doing that [expanding to other countries] due to aggressive efforts by third-parties to access our servers outside of the Pokémon Go game client and our terms of service. We blocked some more of those attempts," he wrote in a post.
It's worth noting that some of the tools used to access servers to scrape data have also served as platforms for bots and cheating which negatively impacts all Trainers. There is a range of motives here from blatant commercial ventures to enthusiastic fans but the negative impact on game resources is the same.
As a way of showing how much of a difference it made to its servers, it released a chart detailing how much of a drop in server resources when they blocked scrapers (programs which pull information from an app or site to power a different service).
The less strain there is on servers, the more it can work on expanding the game to other countries, fixing problems and introducing new features, according to Hanke.
The drawback to that graph is it doesn't give any values for spatial queries per second so we've no idea whether that drop is a large or small figure. But as far as letting fans and players know what exactly is going to happen is more important.
Its fans have been angry with recent weeks and while an update doesn't fix the major problems, acknowledging them and keeping people updated is a start.
As for the nearby feature, they're "actively working on it" so for now, you'll just have to rely on luck or any third-party sites that show where Pokémon are.