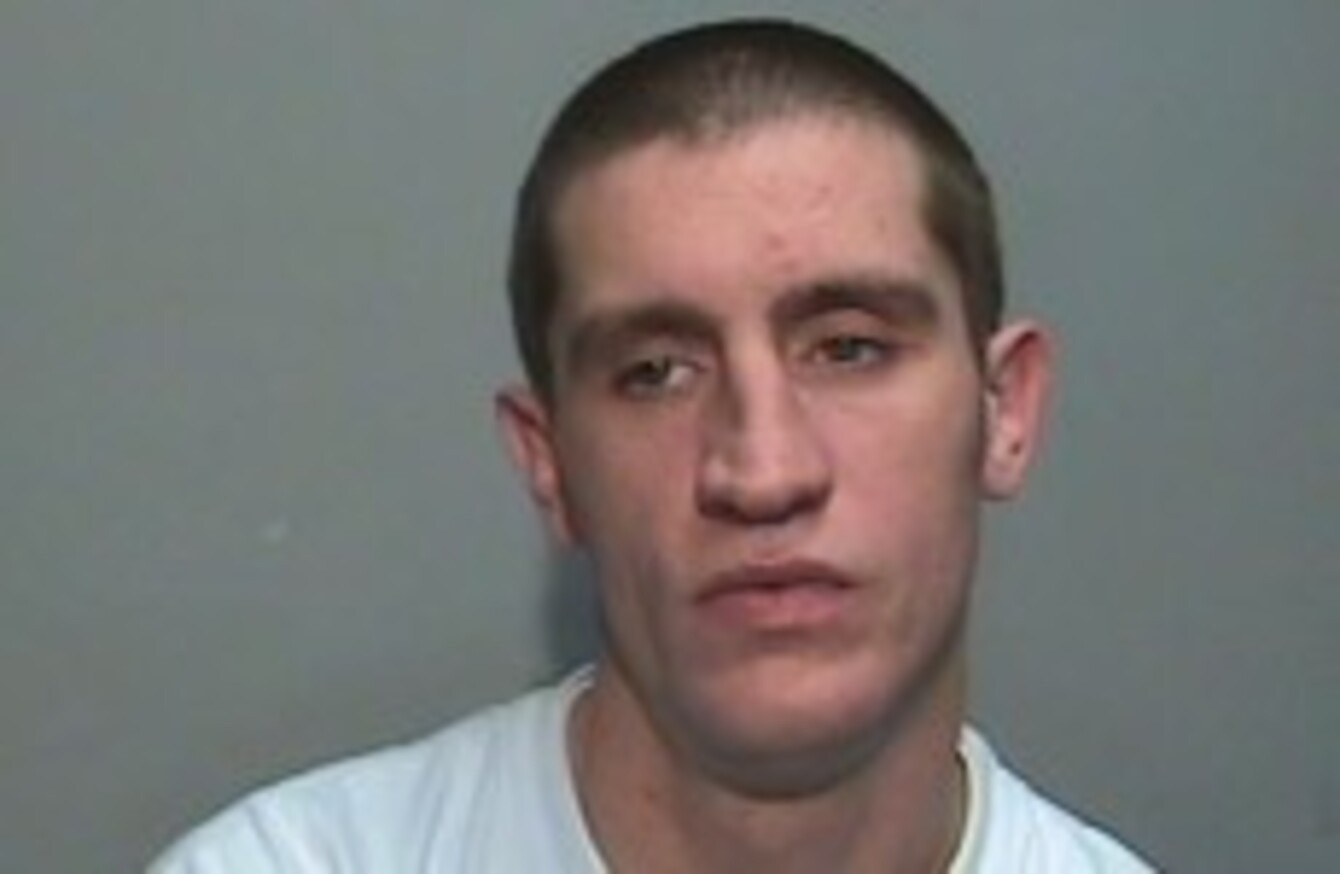 Eamonn Ferguson
Image: PSNI
Eamonn Ferguson
Image: PSNI
OFFICERS INVESTIGATING THE killing of Eamonn Ferguson in north Belfast on Friday night have issued a photo of Eamonn along with an appeal about a missing jacket linked to their inquiries.
Eamonn, aged 35-years-old, was found dead in a house at Ardoyne Place in the early hours of Saturday morning.
Although two men, aged 26 and 31, appeared in court today charged with his murder, the police investigation is continuing, with detective Chief Inspector Justyn Galloway stating:
With the agreement of Eamonn's family we are able to release a photo of him today. The manner of Eamonn's death has been extremely difficult for them to bear.

Detectives have been able to charge two men with murder, thanks in part to the assistance of the local community.

I am asking today for the community's help again.
The photo shows a blue Berghaus-type jacket which is of interest to police.
They believe it was been dumped in the Ardoyne or Oldpark areas last Friday night or early Saturday. They are asking anyone comes across this jacket to contact police.
In addition, the police are asking people in the community if they can help with the following questions:
• Were you in the area of Ardoyne Place at any time between 9pm on Friday 14 March and 4am on Saturday 15 March?
• Did you see or hear any activity in the area of Ardoyne Place between these times?
• Did you see Eamonn Ferguson during these times?
• Do you have any information which may assist the police in this investigation?"
Anyone with information is asked to contact detectives on 028 9025 9542.
Alternatively, members of the community can provide information to the independent charity Crimestoppers on 0800 555 111 anonymously.