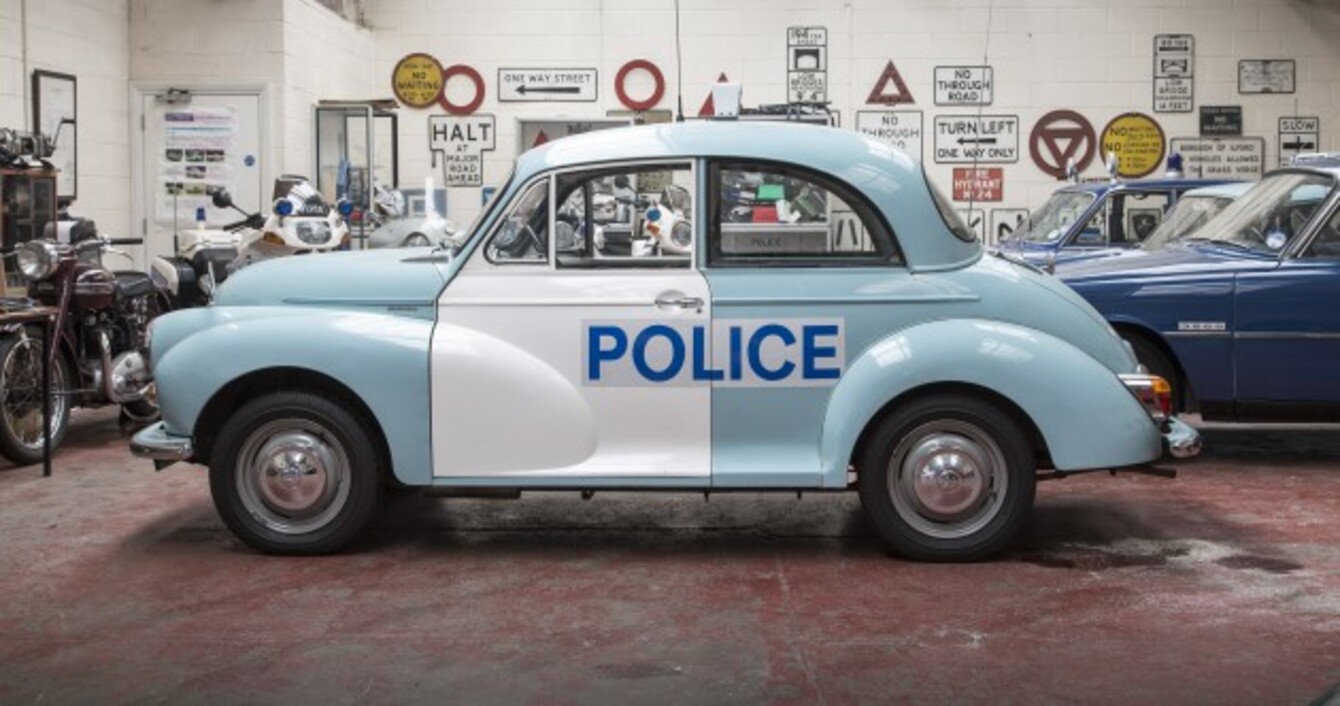 Image: Met Police
Image: Met Police
ARE YOU READING this from London?
Then you are in for a treat.
Scotland Yard is transferring its fleet of 14 classic police vehicles so they will be seen travelling through the city later today.
The cars, jeeps and motorbikes will be setting off in convoy from Hampton Court Road at 10.30am before passing iconic London sites including Whitehall, Trafalgar Square and Buckingham Palace.
They are due at Hendon Traffic Garage at 3pm. For a more detailed route plan, click here.
According to police, each vehicle tells a story about how policing has changed in the capital, "from the 1948 Wolseley 18/85 which came complete with a police bell and loudspeaker to the super smooth handling of the Rover P6 which was favoured by Special Branch in the 1970s".
"It will be emotional to see the collection leave the gates of this beautiful Victorian Police Station for the last time," exclaimed Detective Sergeant Phil Hames who has managed the Met's Historical Vehicle Collection for the last four years.
"They are a terrific ice breaker and always get a positive reaction. At one event on the Southbank last year, a couple of vehicles next to a Counter Terrorism stand lead to well over one thousand positive interactions with police officers."
The fleet has been maintained by dedicated volunteers, including retired PC John Dorsett who restored the 1948 Wolseley and John Murray who has worked on the care for 43 years.
1948 Wolseley
The Wolseley was used during the Queen's coronation.
1970 Morris Minor 1000
1973 Rover P6
1980 Landrover S111
1983 Rover SDI V8
BMW K Series
BMW RS1100
BMW R80
1983 Rover SDI V8 (Rear)
The whole fleet
All images: Metropolitan Police Service