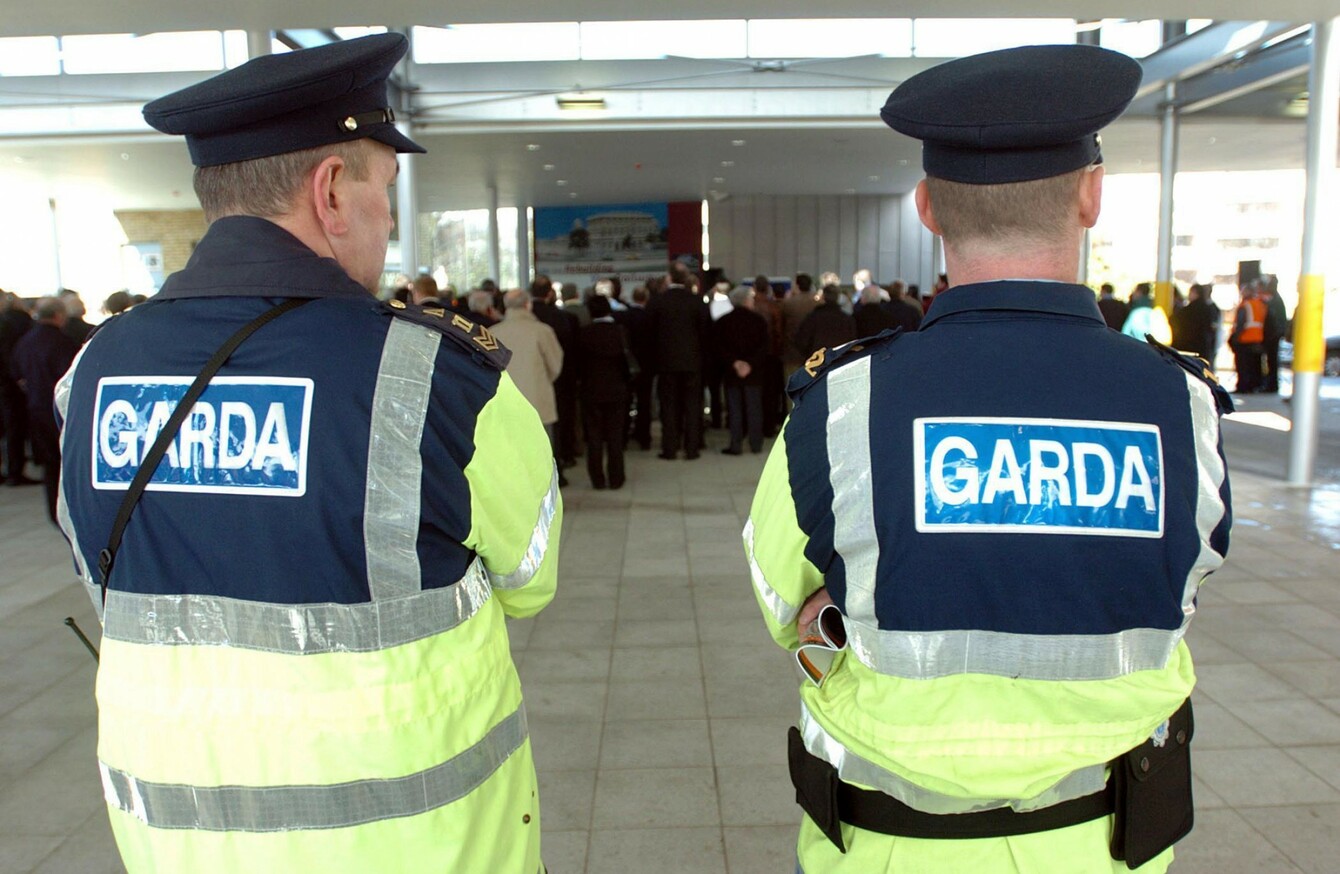 Image: Haydn West/PA
Image: Haydn West/PA
THE CHAIRPERSON OF the newly established Policing Authority has said it would be foolish not to recognise the potential for "an uneasy relationship" with gardaí, similar to the tense relations between members of the force and the Garda Ombudsman.
Speaking to reporters following the authority's first meeting, Josephine Feehily said her team will work hard at having "an appropriate relationship" with the Garda Commissioner and her senior team and that there would be opportunities for showcasing strategy successes as well as examining failures in the system.
I'd be foolish if I didn't recognise that there'd be tension points and I hope we will have the maturity and the professionalism and courtesy to manage those tension points on an agenda basis when they arise. We're certainly not setting out with that in mind.
"I certainly don't expect to have any energy leftover to get involved in the relationship between GSOC and the gardaí."
What's it all about?
There has been some confusion about what the authority's role will actually be. With that in mind, one of the first actions of the authority was to publish a leaflet outlining the differences between the three garda oversight agencies:
Click here to view the leaflet in full
Today, Feehily sought to clarify that the authority will critique, support and approve plans and policies and to help in the development of those policies.
The first plan of action is to put in place structures as soon as is possible to deal with the appointments of senior gardaí – something the authority has now taken control off.
It will also work on the drafting of a code of ethics. After that, Feehily said it is likely that the body's work will be "thematic". That may mean a focus on issues like staffing and general resourcing or on specific areas of day-to-day policing like rural crime or drugs.
However the authority will not get involved in or comment on single investigations or any apparent failings in dealing with individual crimes. Its role will be in examining the broader systems and processes and how they help or hinder the work of gardaí so changes can be made.
Resources, morale, equipment
Feehily went on to say that she did not believe any of the 16,000 members of the force started their mornings with the intention of doing a bad day's work.
"In terms of meeting individual gardaí, I've certainly already spent a bit of time in a number of garda stations and been free to meet gardaí, to meet civilian staff and to talk to them.
I'd be surprised if in the course of the year, authority members didn't have opportunities to engage with gardaí."
They told me that they didn't have enough resources, nothing new in that, they asked me what would the authority do about that. They said that, they did certainly indicate poor morale. They talked a lot about equipment – now that was before some of the recent spending. And then I recently met some of the guards in the Traffic Corps and they were very proud of their new kit so they recognised that that was work in progress.
Feehily also described some of the garda stations she saw as being in a "dire" condition, noting some work is now being done to improve accommodation.
"We're very mindful of the significance of effective policing for society, for citizens, for communities and for the security of the State," she said.