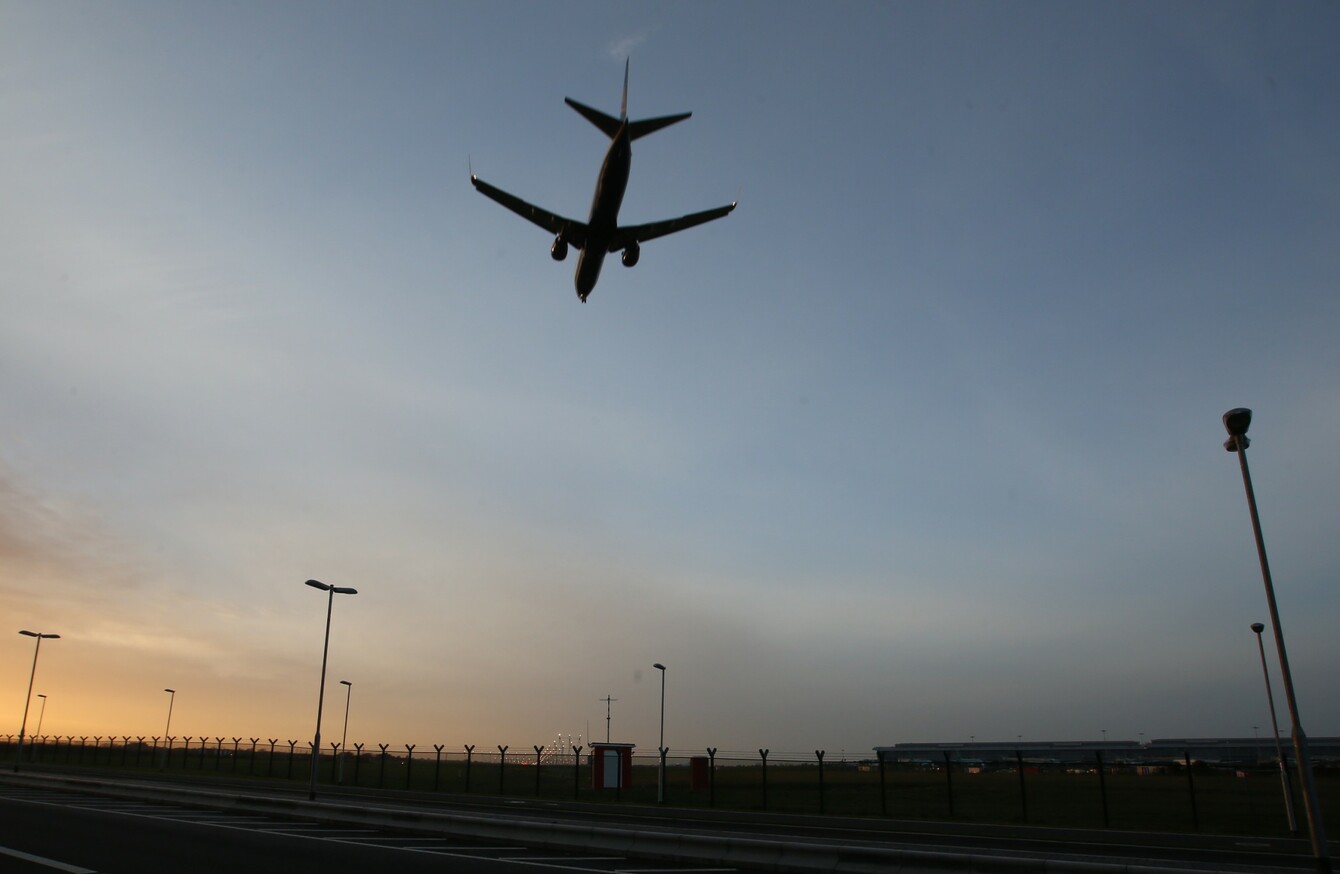 Image: Sam Boal/RollingNews.ie
Image: Sam Boal/RollingNews.ie
A POLISH NATIONAL, extradited from Ireland to serve two prison sentences in his home country, refused to board a plane at Dublin Airport yesterday because of "a fear of flying," the High Court was told today.
Detective Sergeant Jim Kirwan told Mr Justice Richard Humphreys that, when brought to the boarding gate by gardaí, Piotr Skiba, refused to get on the plane and expressed a fear of flying.
Barrister Mark Lynam, counsel for Skiba, sentenced to terms of imprisonment of nine months and 18 months for burglaries in Poland, told the court that Skiba's solicitor had on 9 December forewarned the State Solicitor of his fear of flying.
Detective Sergeant Kirwan said it was 12 December when he had received any indication of Skiba's fear of flying and he was sceptical because his dread of flying had been introduced at such a late stage.
He said that once an extradition order was made by a court the authorities had 10 days in which to deliver up the subject of the extradition request and that time would now expire on Christmas Day.
Extension
Ms Kathleen Leader, counsel for the State, told the court that unless the court granted the State a 10 day extension during which the extradition could be carried out, the authorities would have to release Skiba from detention.
Detective Sergeant Kirwan said that if the State had to extradite Skiba by sea and land the Garda authorities would have to notify the security services of every country Skiba would have to cross in order to make arrangements for his transport and delivery to Poland. Approval would have to be sought in each country.
Mr Lynam told the court that Skiba, who was married with four children in Ireland, had not been asked for medical evidence to demonstrate that he had a fear of flying. He had not been asked if he had such a fear until he had been taken to the airport.
Detective Sergeant Kirwan said Skiba was "not a happy man" when asked to accompany gardaí onto the plane.
Judge Humphreys granted the State Solicitor an extension of time for the extradition which would extend time until 5 January. He directed that he be detained at Mountjoy Prison in the meantime.
Ms Leader told the court that any time Skiba would spend in prison would be credited to him when serving his sentences in Poland.