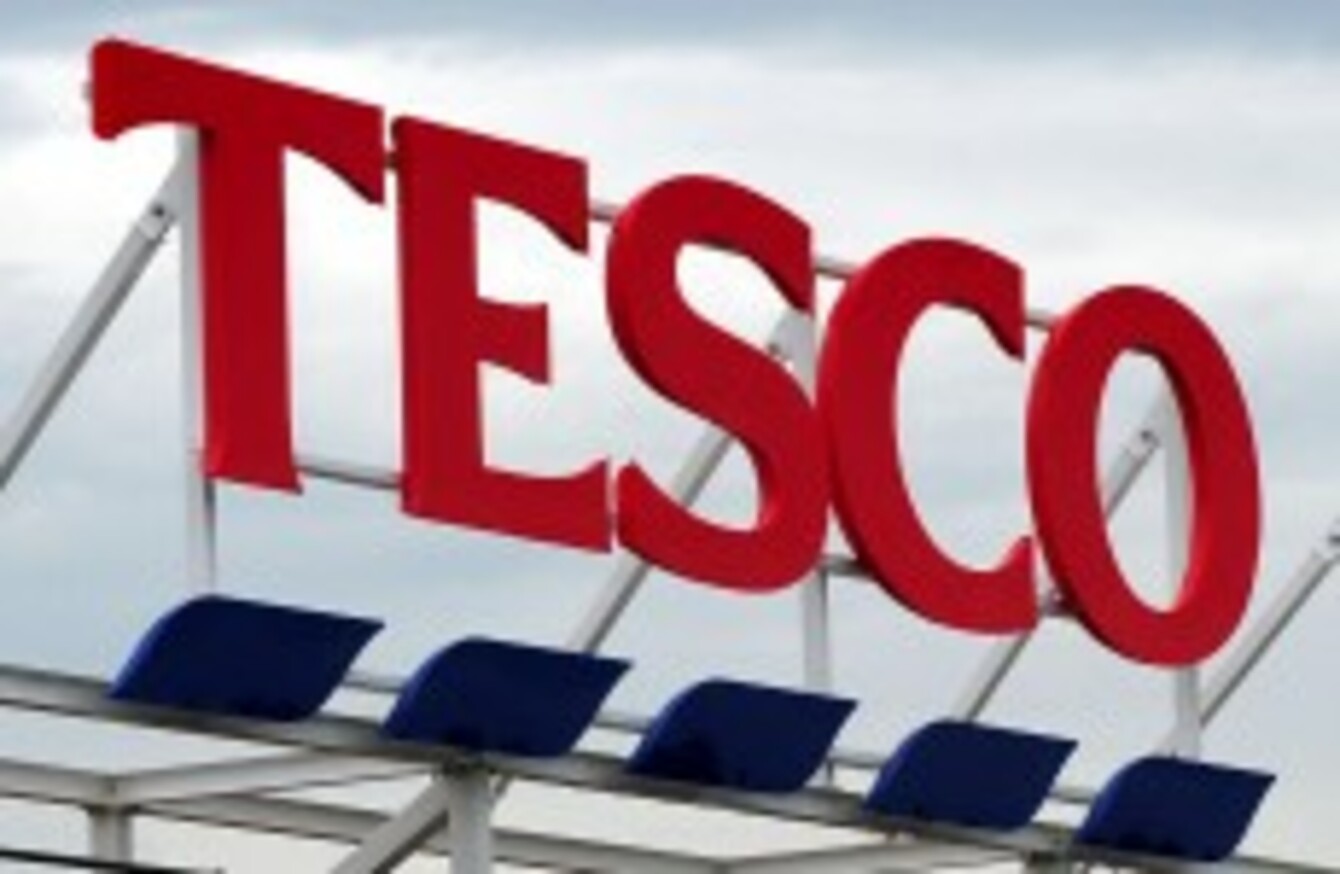 Image: Rui Vieira/PA Wire
Image: Rui Vieira/PA Wire
A POLISH MAN has been awarded €11,000 after winning his unfair dismissals case against Tesco.
This decision was made by the Employment Appeals Tribunal after a number of disagreements between claimant Krzysztof Florek and his employer.
During his employment he expressed a number of grievances about his working conditions.
From the outset, Tesco, the respondent company in the case, conceded that elements of how the man was let go may have been unfair, but that Florek's own behaviour was also a factor.
What happened? 
The claimant in the case stared working for Tesco back in 2008.
In the ruling it was said that he had some English, but was "by no means fluent", and worked mostly as a general operator of machinery at the company's plant in the north of Dublin.
As manual labour was a big part of his job, he had a responsibility along with his employer to ensure that all reasonable health and safety standards were met.
This was something that Florek had an issue with, lodging more than 25 grievances which brought about a "never ending cycle of hearing, finding and appeal in existence during the course of his employment".
One incident that arose during the hearing happened in March 2012 when the company was put on notice after the claimant suffered lower back pain arising from lifting heavy cases which weighted around 20kg.
After a period of absence, Florek expressed his wishes to return to work after his own doctor ruled that he was fit to do so.
The Tribunal accepted Tesco's contention that it was entitled to conduct its own medical assessment of the claimant before allowing him to come back.
The issue that led to his eventual dismissal began in November 2012, when Florek went out sick suffering from stomach pain and lightheadedness – something that was later diagnosed as back pain.
There was a conflict in the assessments provided by the doctor acting on behalf of Tesco, who said the claimant was fit to return to work, and the claimant's own doctor, who said that he wasn't.
The report from the doctor acting for Tesco was issued on 6 June 2013 while the report from Florek's GP was issued on 13 June.
Following this Tesco wrote to the claimant's GP asking for a report before the 10 July 2013 – stating that their employee would be dismissed if it was not provided by that date.
During this period the claimant's doctor was away on holidays, something that further complicated proceedings.
Tribunal's ruling
In its ruling, the Tribunal described the task of reconciling the judgements of two opposing medical reports as "unenviable".
A letter of dismissal was issued to the claimant on 22 July 2013, something that was said to be unfair considering his doctor had been away on holiday.
The Tribunal did accept that this dismissal was not "wholly the respondent's fault" as Florek had done nothing to ameliorate the situation with his employer.
Regardless of this, the award of €11,000 compensation was made.