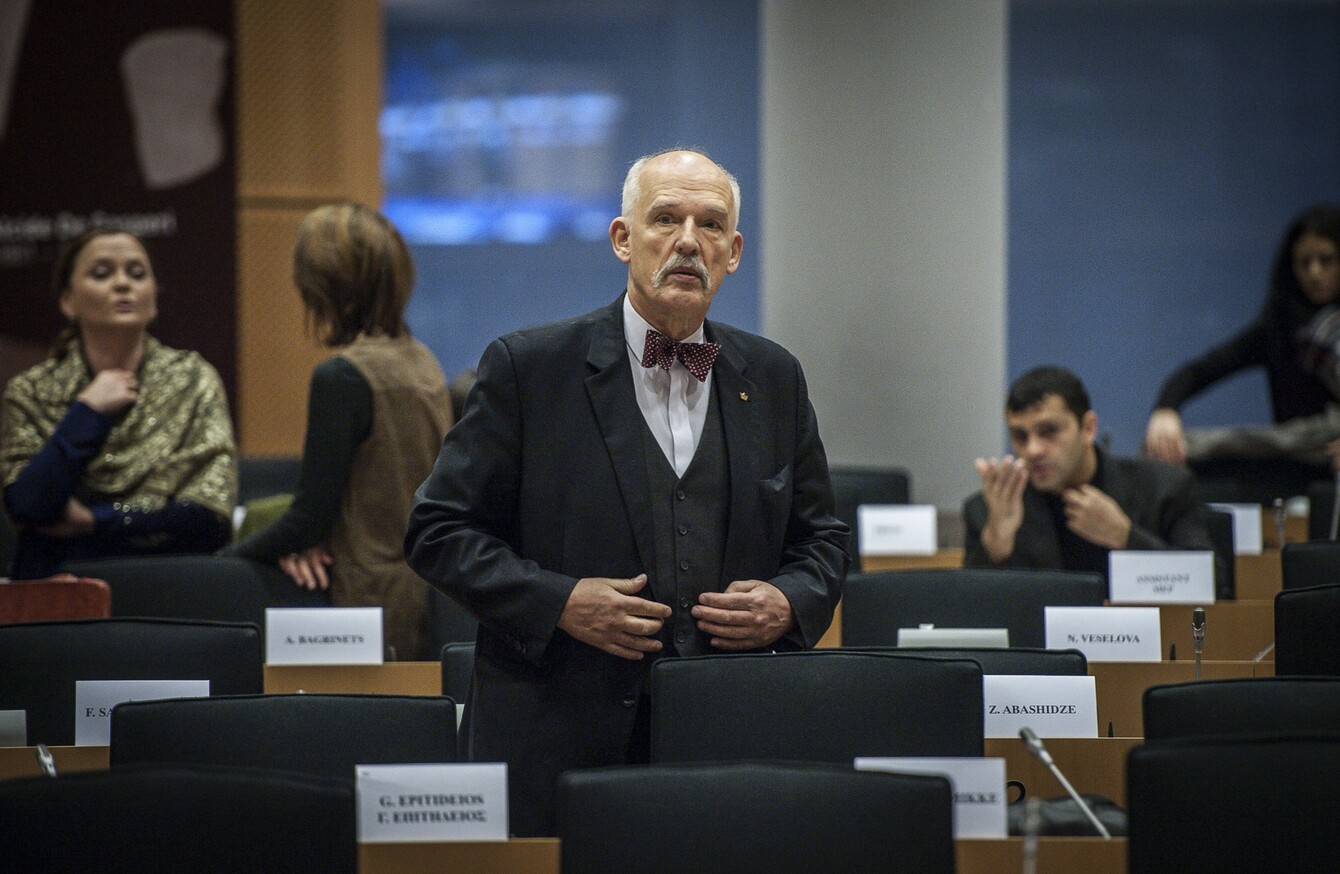 A POLISH MEP has been punished by the European Parliament for comments he made against equality.
Last week during a debate on the gender pay gap, Janusz Korwin-Mikke said that the gap made sense, quoting specific disciplines as evidence. He said:
"Do you know which was the place in the Polish theoretical Physics Olympiad, the first place of women, of girls? I can tell you – 800th. Do you know how many women are in the first 100 chess players? I can tell you – not one."
"Of course women must earn less than men, because they are weaker, they are smaller, they are less intelligent."
Source: euronews (in English)/YouTube
Today, President Tajani opened the voting session of the European Parliament in Strasbourg today by announcing the decision to punish the controversial Polish MEP for his remarks.
The following sanctions have been imposed on Korwin-Mikke as punishment:
Forfeiting the daily subsistence allowance for 30 days
Suspension from parliamentary activities for 10 days
Prohibited from representing the Parliament for one year.
The 74-year-old politician has previously been suspended from parliament after giving the Nazi salute and was also fined and suspended for 10 days after describing migrants as 'human garbage'.
Reaction to the remarks
The remarks sparked an immediate backlash. One MEP who said that Korwin-Mikke was probably offended that she was in parliament representing women.
"I think I need to defend European women from people like you," she replied.
Tajani said about the remarks:
I will not tolerate such behaviour, in particular when it comes from someone who is expected to discharge his duties as a representative of the peoples of Europe with due dignity.
"By offending all women, the MEP displayed contempt for our most fundamental values.
Tajani extended his apologies to anyone who was hurt or offended by the MEP's outburst, emphasising that such behaviour will never be permitted.