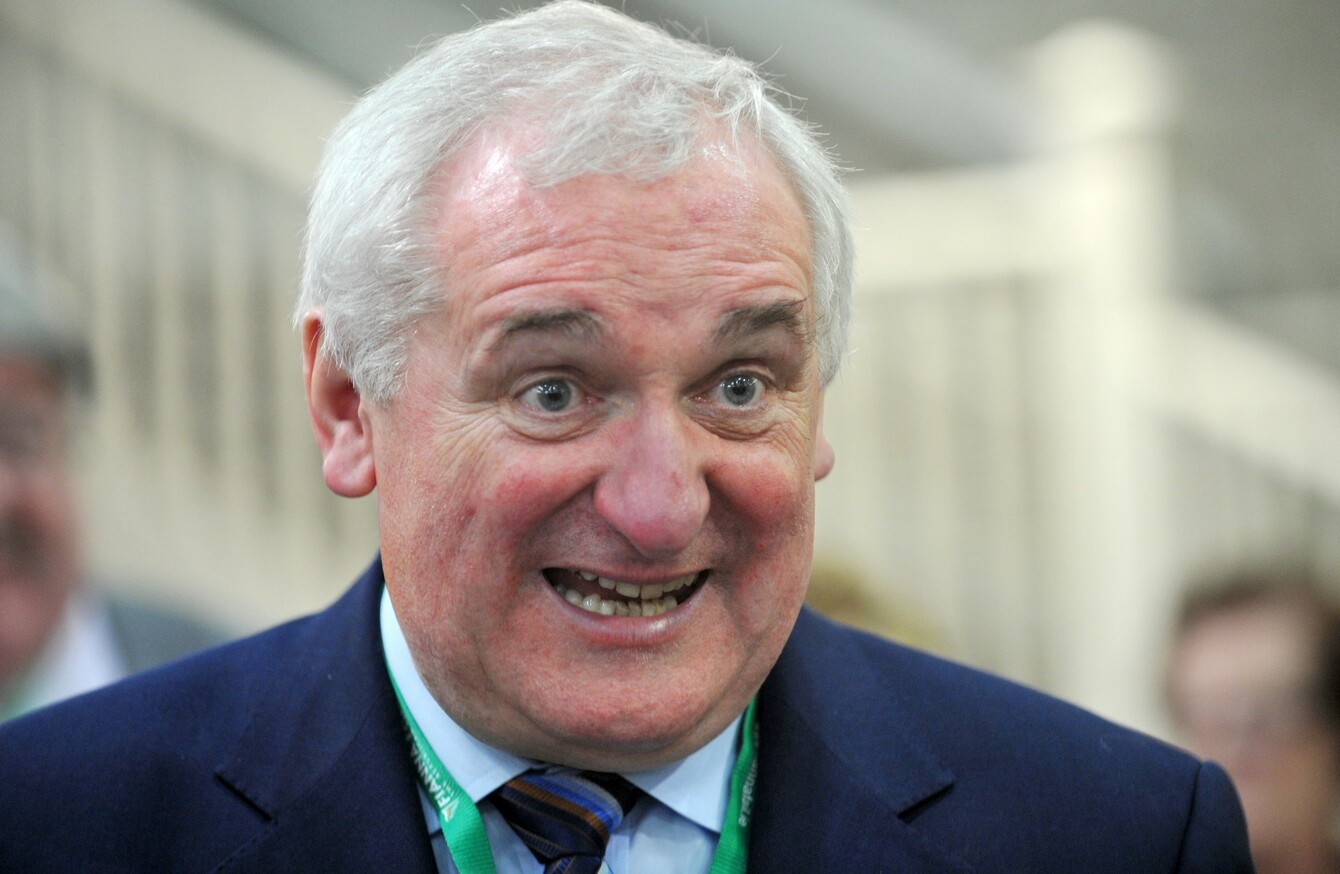 Image: Laura Hutton/Photocall Ireland
Image: Laura Hutton/Photocall Ireland
BERTIE AHERN MAY be about to return Fianna Fáil, after the party's chairman in Dublin Central confirmed that he'd been invited to rejoin the party.
Branch chair Brian Mohan said that while Ahern is "controversial in some people's eyes, he has been nothing but loyal to Fianna Fáil" and "deserves a second chance".
It's expected a letter will be drafted by Fianna Fáil HQ informing Ahern of the local branch motion.
According to a person familiar with the process, it would then be up to the former Taoiseach to send in an application to join, much like any other member of the public.
Considering the application is from a figure as high profile as Bertie Ahern, it's likely the issue will be dealt with by the National Executive.
So what do you think? Is Fianna Fáil right to ask Bertie to rejoin the party?

Poll Results:
No interest/No opinion (1216)