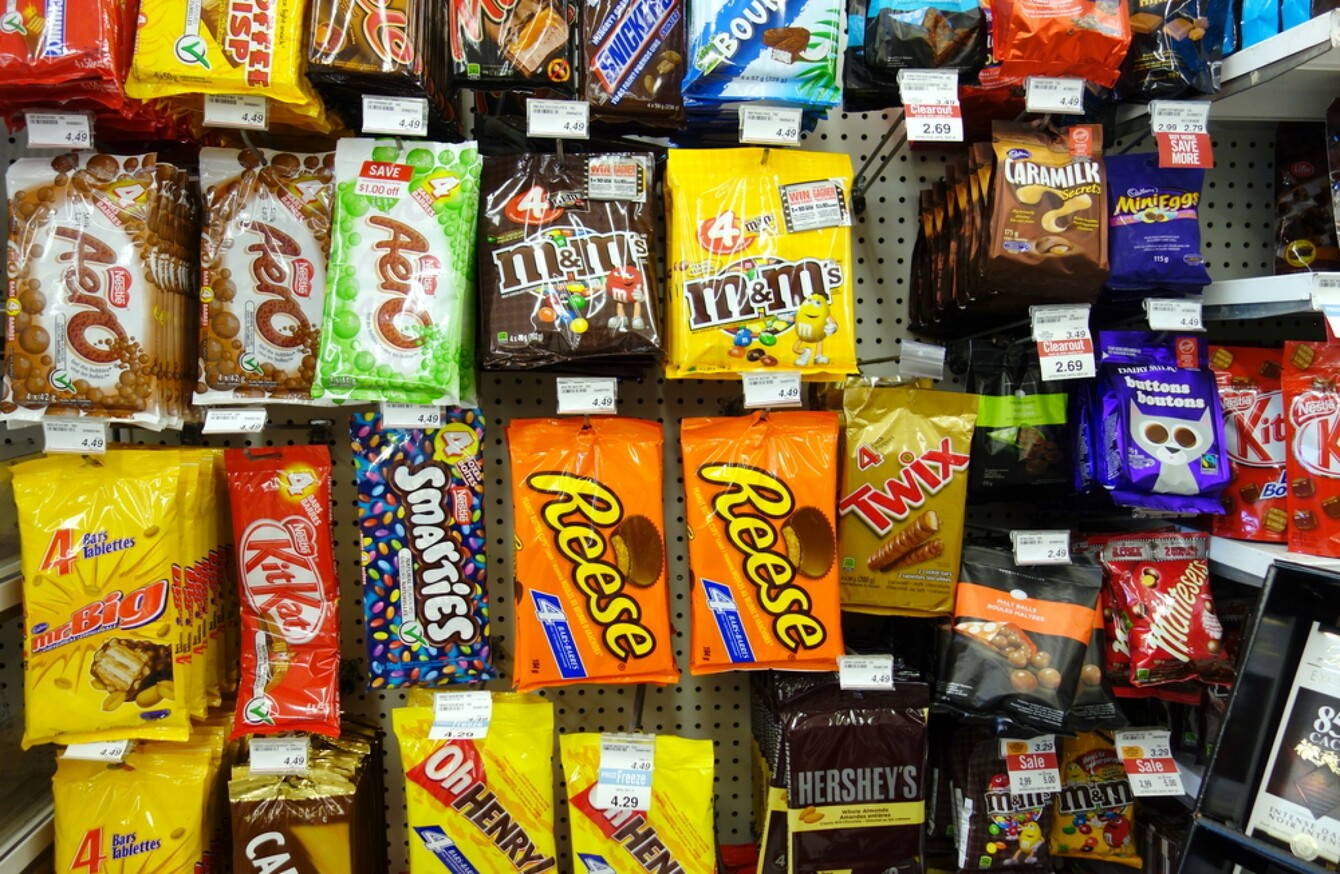 Image: Shutterstock/ValeStock
Image: Shutterstock/ValeStock
IN RECENT YEARS, some supermarkets in Ireland have cut down or completely removed sweets and chocolate from their checkouts in a bid to cut down on unhealthy impulse purchases.
Now, the Irish Times reports today that all shops that have four or more checkouts will have to have at least one that is free of sweets and other junk food.
Irish people are known for their sweet tooth: we're the third-biggest consumers of chocolate in the world.
So over to you: If you're at a supermarket which has confectionary at the checkout, do you buy sweets/chocolate when you're at the checkout?