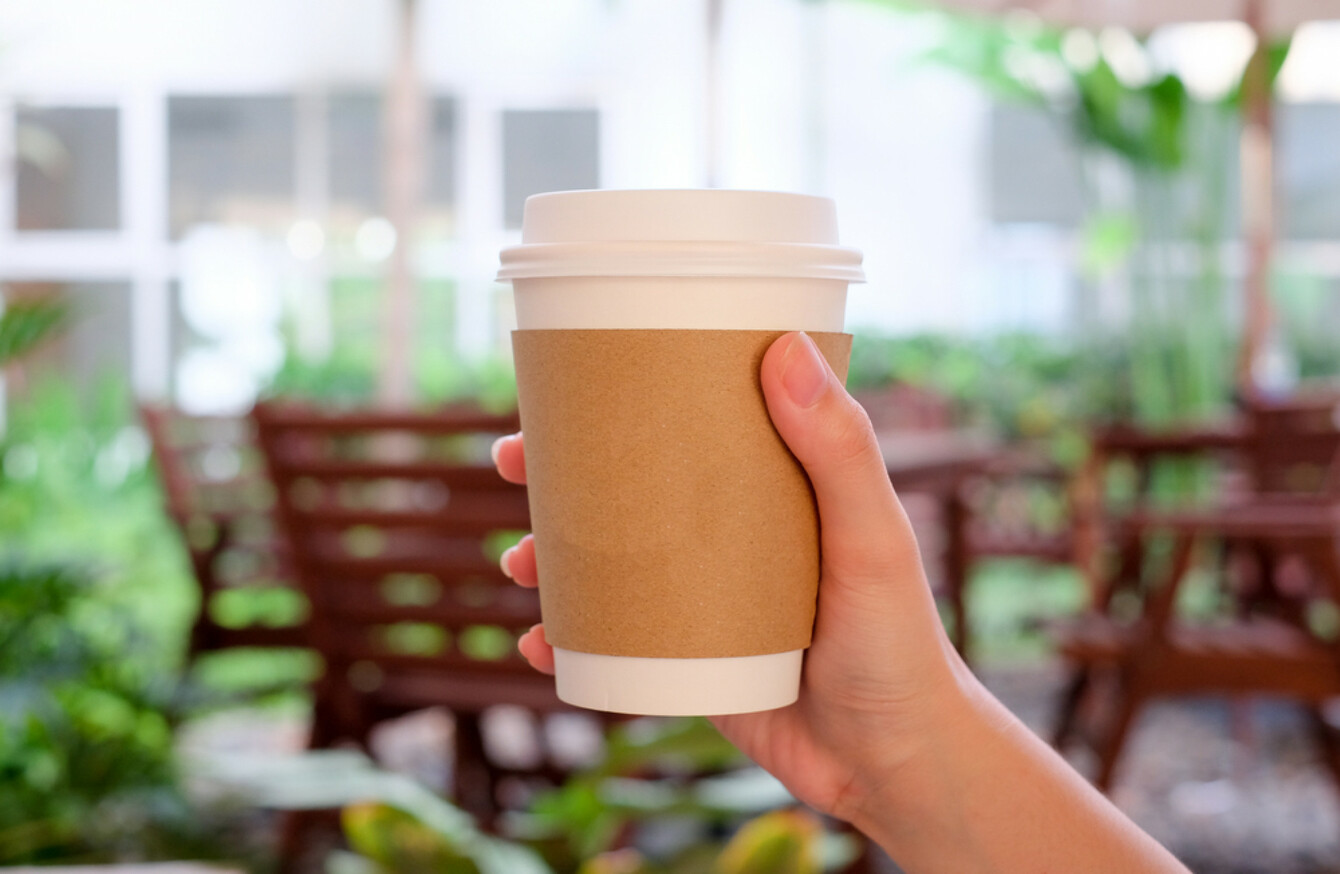 Image: Shutterstock/apveanz
Image: Shutterstock/apveanz
SINGLE-USE PLASTICS, such as coffee cups are going to be banned in the EU by 2030.
The European Commission has announced a strategy to combat plastic waste, following China's decision to ban imports of foreign waste products for recycling – much of which comes from Europe.
Around 26 million tonnes of plastic waste is generated in Europe every year, according to the Commission. However, less than 30% of such waste is collected for recycling. 70% of plastic waste is put in landfills or incinerated.
To tackle this, the commission announced that it aims to increase plastic recycling and for all plastic packaging to be reusable or recyclable by 2030.
So, we want to know:  Do you make an effort to cut down on single-use coffee cups?

Poll Results: