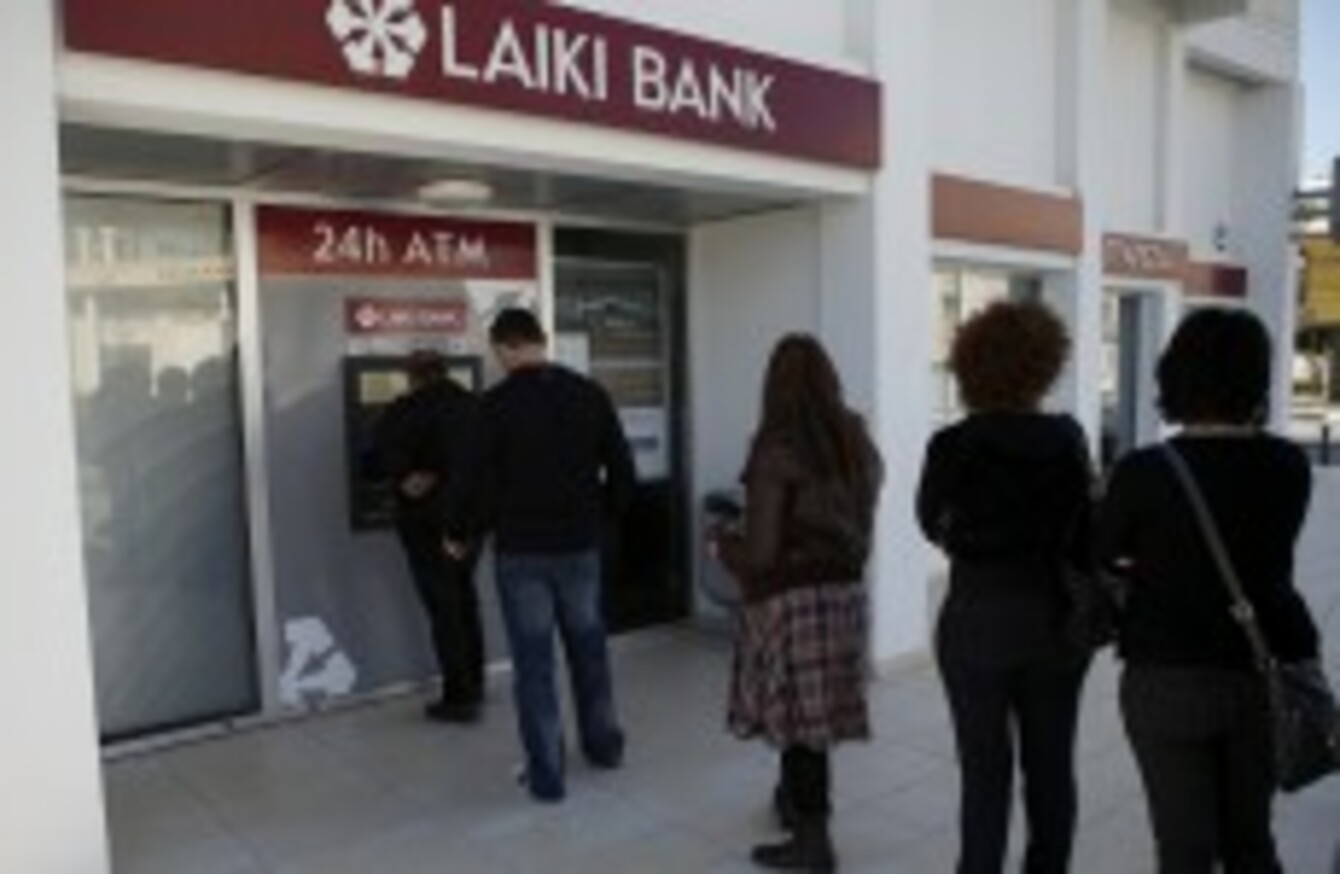 Image: AP Photo/Petros Karadjias
Image: AP Photo/Petros Karadjias
CYPRUS POLITICIANS FACE an uphill battle today to pass the EU's bailout deal for the island with its deeply unpopular proposal to tax people's savings.
The one-off  bank levy is unprecedented in EU bailouts. The move is aimed at getting money from rich depositors – particularly Russian oligarchs, who are believed to have billions in Cyprus's banks – who will pay the most amount of money, but will affect anyone with any money in a savings account. It will also reduce the amount of money that the country will need from EU creditors in the bailout.
So today we're asking: Is Cyprus right to tax people's savings?