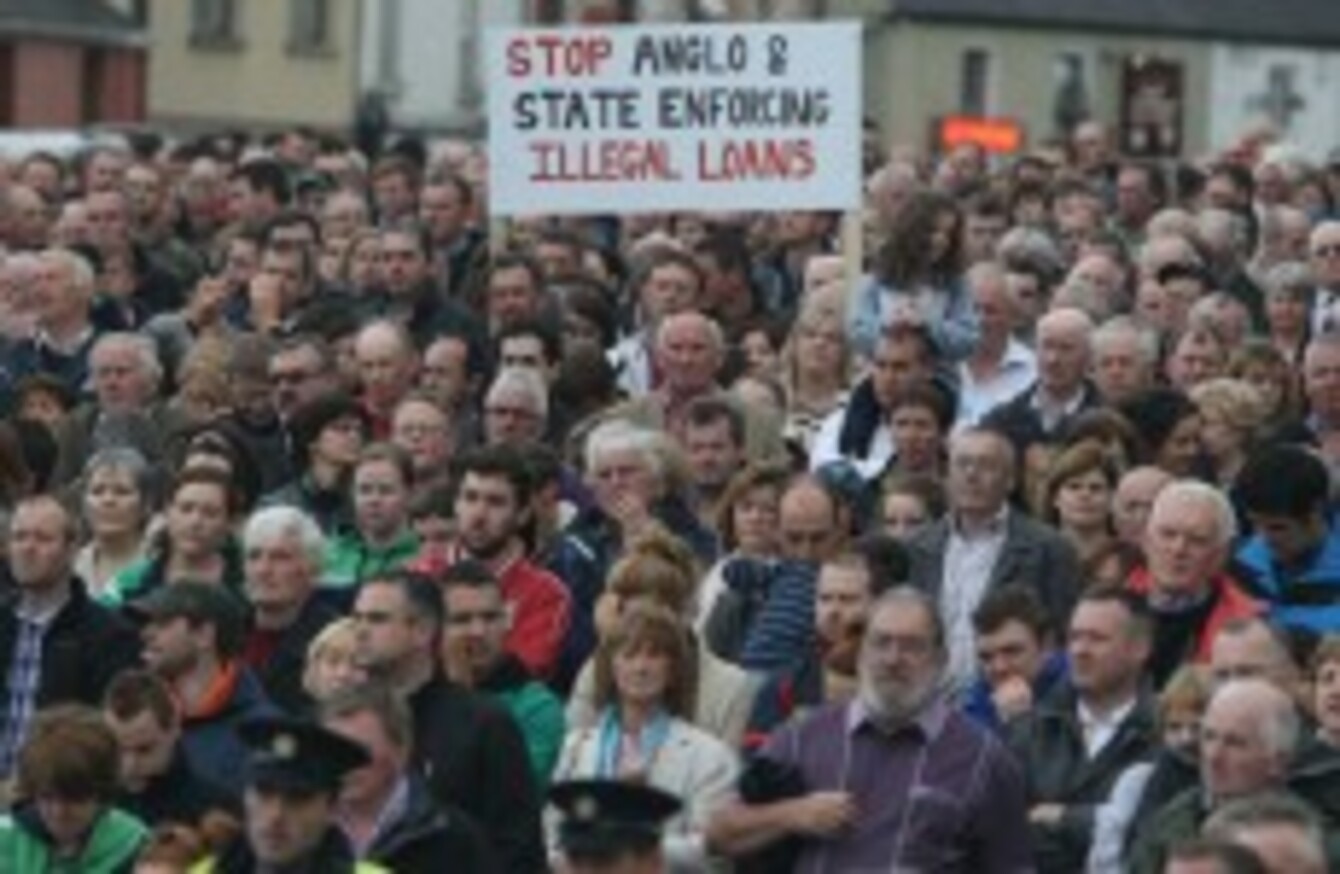 Image: Niall Carson/PA Wire/Press Association Images
Image: Niall Carson/PA Wire/Press Association Images
UP TO 4,000 people gathered in the Cavan village of Ballyconnell last night to show their support for the local Quinn family.
Coming together under the name Concerned Irish Citizens, the group wanted to express its solidarity after Seán Quinn Junior was sentenced to three months in Mountjoy prison.
Speakers at the event included Tyrone football manager Mickey Harte and former GAA player Colm O'Rourke who said that "nobody should take any solace in the public humiliation of the Quinn family".
Seán Quinn Senior spoke about justice prevailing for his business in its fight against the now-defunct Anglo Irish Bank, which says it is owed €2.3 billion. Quinn and his supporters dispute this amount.
Although the Quinns have admitted to making mistakes, their supporters feel the State should investigate the banking crisis more fairly. The State is currently working with a number of foreign administrations to recoup a number of Quinn Group assets which could be sold off to recoup money for the taxpayer.
A message on the CIC Facebook page reads:
It is absolutely crucial that all the people from the border counties stand in solidarity with the Quinn family in the face of a relentless campaign of bullying, intimidation and the greatest rip-off in the history of our country.

It is not just an assault on the Quinn family but an attempt to undermine every man, woman and child in a disadvantaged part of the country.

We have had enough and demand an end to this scandalous campaign until the legitimacy of the 2.3 billion debt is ruled on in a court of law.
Do you agree with the supporters of the Quinn family?