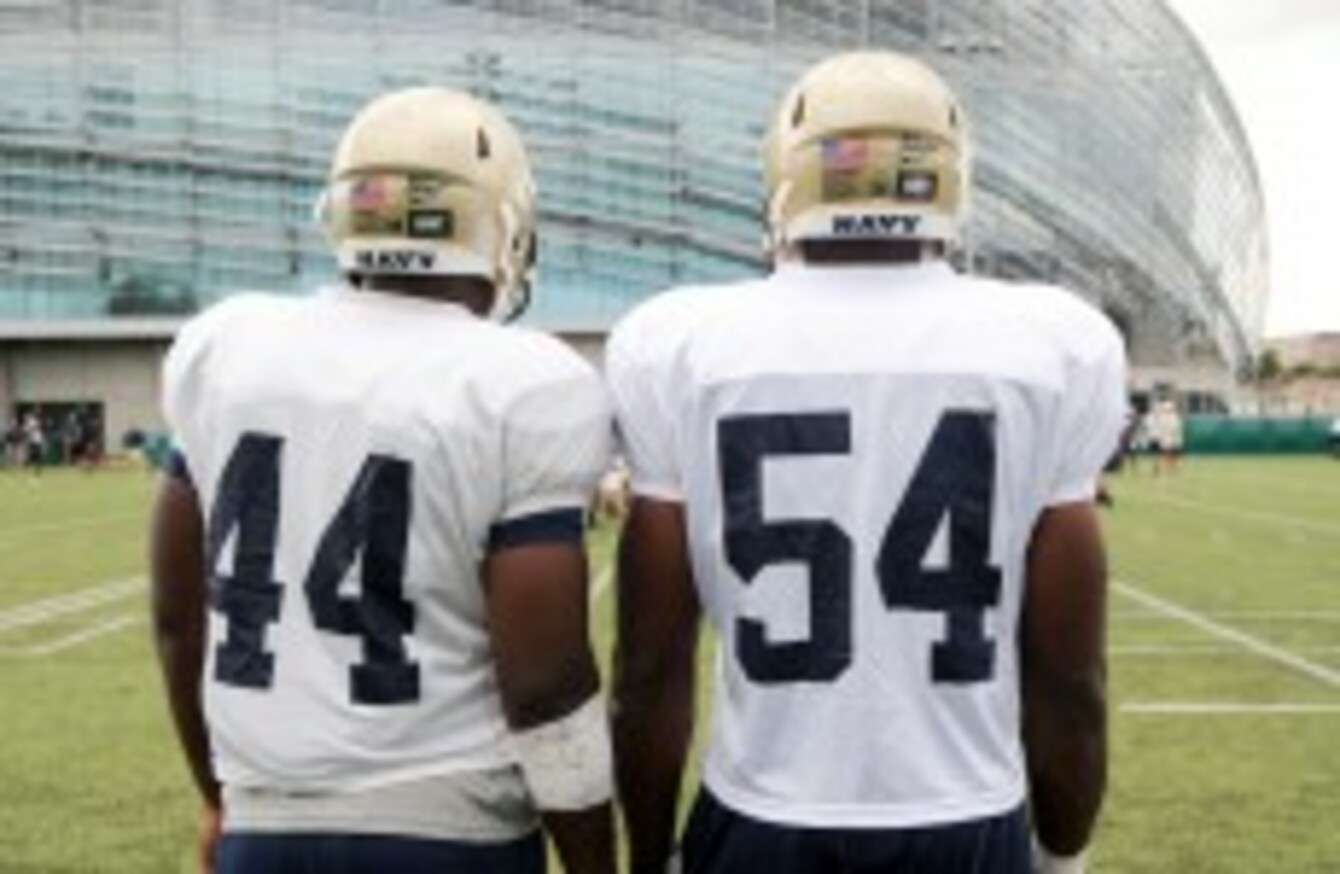 Players from the United States Naval Academy train at the Aviva Stadium
Image: Photocall Ireland
Players from the United States Naval Academy train at the Aviva Stadium
Image: Photocall Ireland
IRELAND IS ON the cusp of playing host to one of the biggest  sporting events of the year, with American football teams Notre Dame and Navy set to battle it out in the Emerald Isle Classic at the Aviva Stadium in Dublin tomorrow.
The game, along with television ads to promote Ireland, will be viewed by around three million people around the world, and it's estimated that it's worth €100m to the Irish economy.
Tourism initiative The Gathering has spent €600,000 on the event. Tickets for the game are sold out, and yesterday saw a parade of teams and cheerleaders through the streets of Dublin.
Thousands of football fans and tourists have made their way to Dublin for the game, while six games of American football are taking place in Dublin and Meath this afternoon and this evening. There will also be pep rallies at St. Stephen's Green and in the O2.
So what do you think of the festivities? Is it a good idea to host an American football event like this in Ireland?

Poll Results:
Yes, it's a good idea (1949)
No, it's a bad idea (1616)
Tell us why in the comments section below, and let us know if you'll be taking part in any of the events.