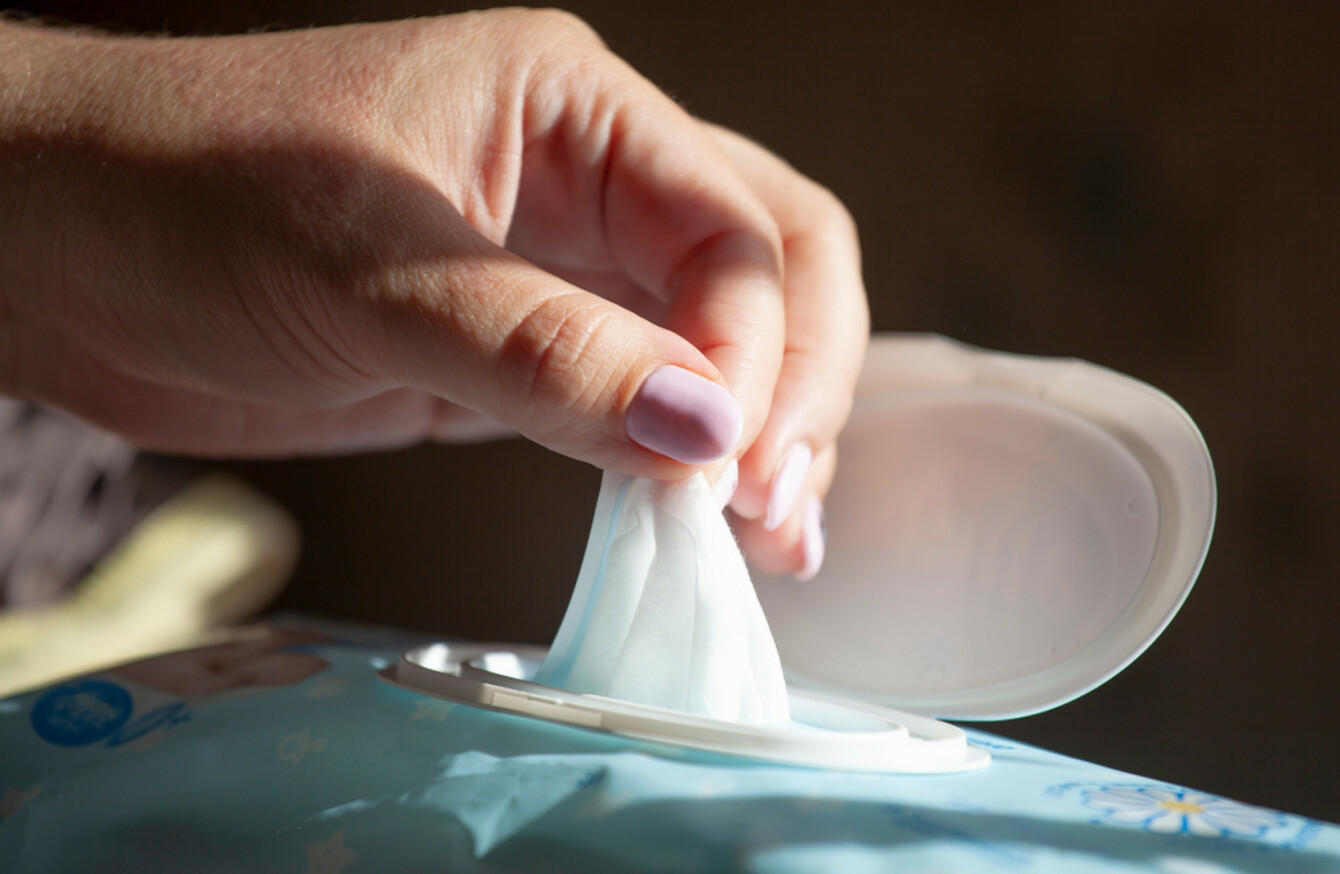 Image: Shutterstock/Adam Radosavljevic
Image: Shutterstock/Adam Radosavljevic
IN THE FIRST nine months of this year, Irish Water estimates that it removed almost 4,700 blockages caused by wet wipes and other sanitary products.
With over 500 sewage blockages every month, it cost over €7 million to remove these products from the sewer network in 2017.
Last month, the European Parliament voted overwhelmingly for tougher restrictions on single-use plastics, including wet wipes, and the Irish government supports those proposals. 
So, today we're asking: Do you use wet wipes?

Poll Results:
Yes, but only occasionally.  (4639)
Yes, all the time. (3958)