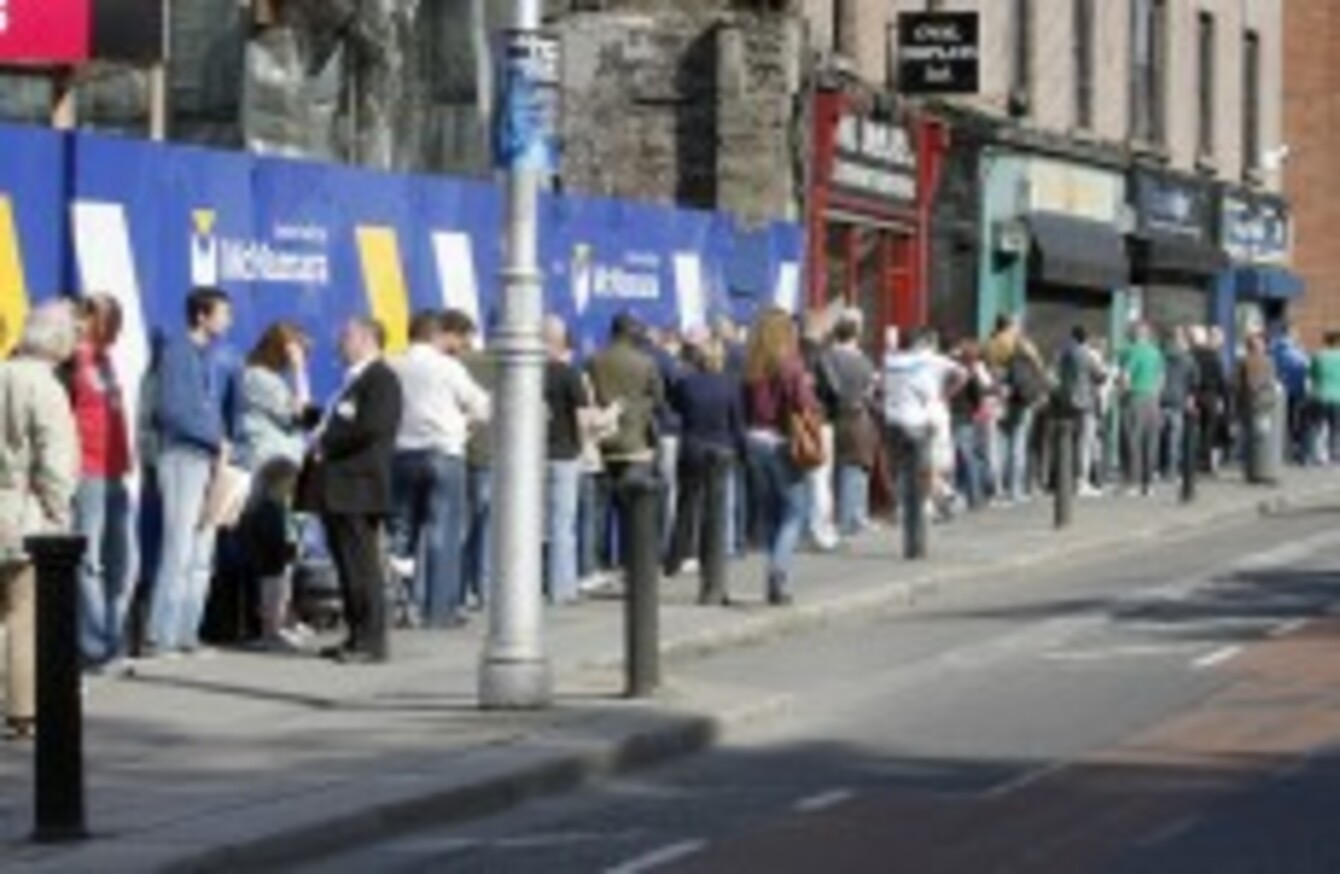 Image: Photocall Ireland
Image: Photocall Ireland
IT'S REPORTED THIS morning that the Cabinet has signed-off on Budget measures that will see social welfare payments for unemployed young people reduced.
It's expected the measure – whereby people don't qualify for the full €188 until they hit 26 – will only apply to new entrants to the Live Register. At the moment, those aged 18-22 only get €100 a week — these terms too will be extended to cover people up to 24.
The change is aimed at giving young people an extra incentive to take up employment.
Today we ask: Do you agree with the plans?

Poll Results:
No. There's no reason young people should be singled out in this manner. (5541)
Yes. There are plenty of lower-paid and JobBridge places for those willing to work. (2443)
I don't know/care. (1968)