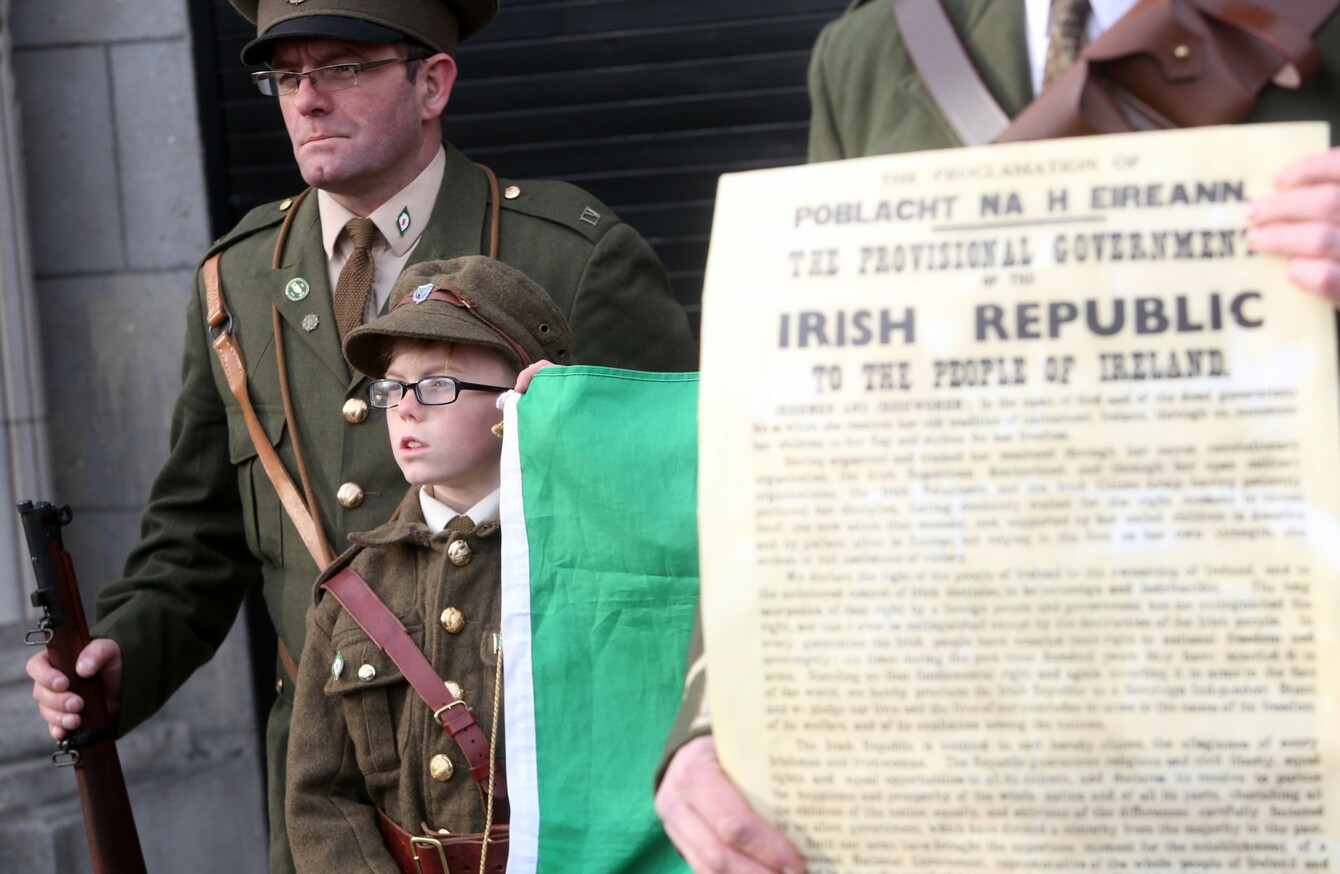 IT'S THE START of 2016, which marks 100 years since the Easter Rising.
To commemorate this pivotal event in Irish history, the State has organised a full year's worth of events, including a parade, public projects and conferences. In addition, independent groups have organised events that mark the Rising.
The first official State event, a flag-raising ceremony, will take place today.
Some may plan to attend a huge range of these events, while others might be content not to attend any at all.
What about you: Will you be attending a 1916 centenary event?

Poll Results:
Yes, a few of them (2243)