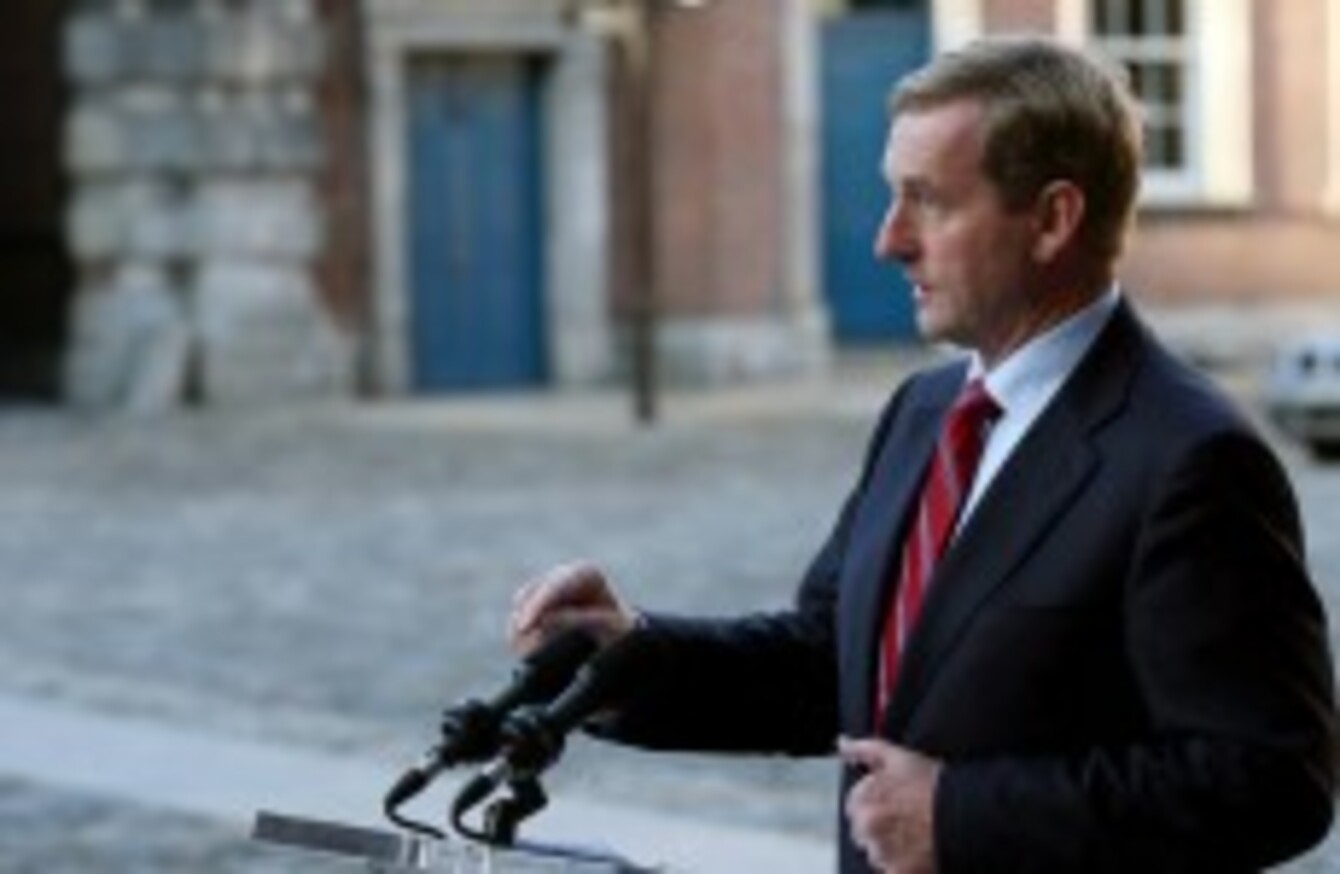 Image: Photocall Ireland
Image: Photocall Ireland
ENDA KENNY IS coming in for criticism from Government TDs for not taking part in a televised debate during the Seanad referendum campaign.
Fine Gael's John Deasy has said the decision was a "huge mistake". However, the party's chairman is insisting the Taoiseach engaged with people on the issue "up and down the country".
Today we ask: Notwithstanding how you voted personally, do you think a TV debate appearance from the Taoiseach would have helped the 'yes' side?

Poll Results:
No, the result would have been the same had he appeared. (3431)
Yes, he should have backed up his arguments personally. (3165)