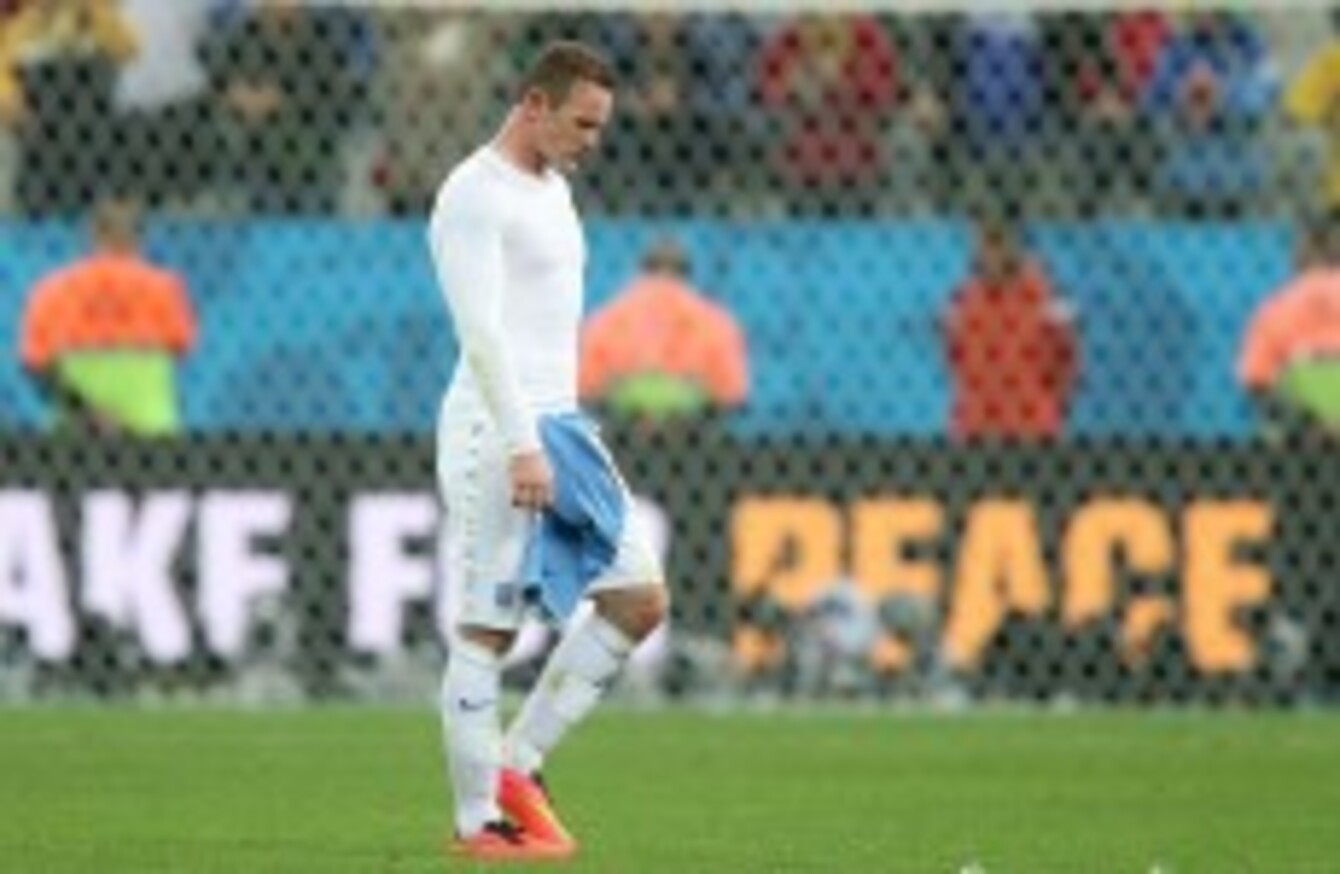 Image: PA Wire/Press Association Images
Image: PA Wire/Press Association Images
ENGLAND'S 2-1 LOSS to Uruguay last night leaves them with only the slimmest of chances of qualifying for the next round of the World Cup.
Although cheering against the English team is somewhat of a national pastime for many Irish people, our entente cordiale with with them across the water has led to many saying that they are supporting the English team.
But when the chips were down last night what way did your heart tell you to go?
Poll: Did you cheer when Luis Suarez scored the winner against England?

Poll Results:
Reserved yet satisfied fist pump. (4728)
No, but I did when Rooney scored for England. (4094)
Screamed the bloody house down. (3561)
Can't we all just get along? (1756)
Wasn't bothered watching it. (1561)