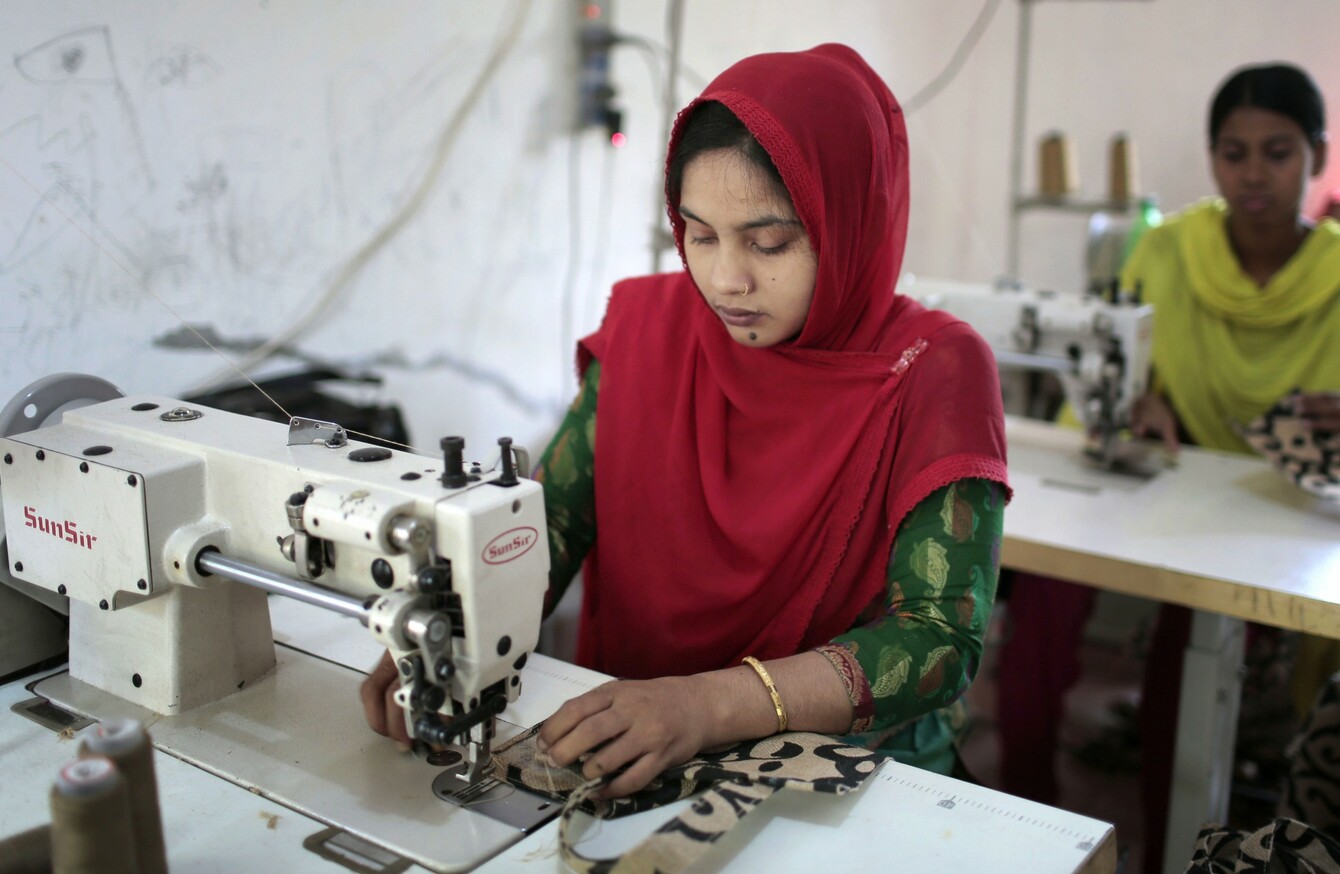 Image: A.M. Ahad
Image: A.M. Ahad
CHEAP CLOTHES COME at a cost.
In 2013 the collapse of a factory building in Bangladesh made the world more aware of the pressurised system that producers work under to supply cheap clothes.
The building killed over 1,000 people – mostly women who made clothes for massive retailers.
According to Siobhán O'Brien-Selway, a fashion garment consultant and an advocate for fair working conditions, or 'ethical fashion':
"Put simply ethical and sustainable fashion is about being responsible for who, how, where our clothes are made and what we do with them once we are finished with them. Customers do care [about this]… but we choose not to make the connection when shopping."
So, we're wondering, is this true? Do you care about where your clothes come from?

Poll Results:
Yes, but I don't think about it often (3166)
Yes, I think about it a lot (1354)