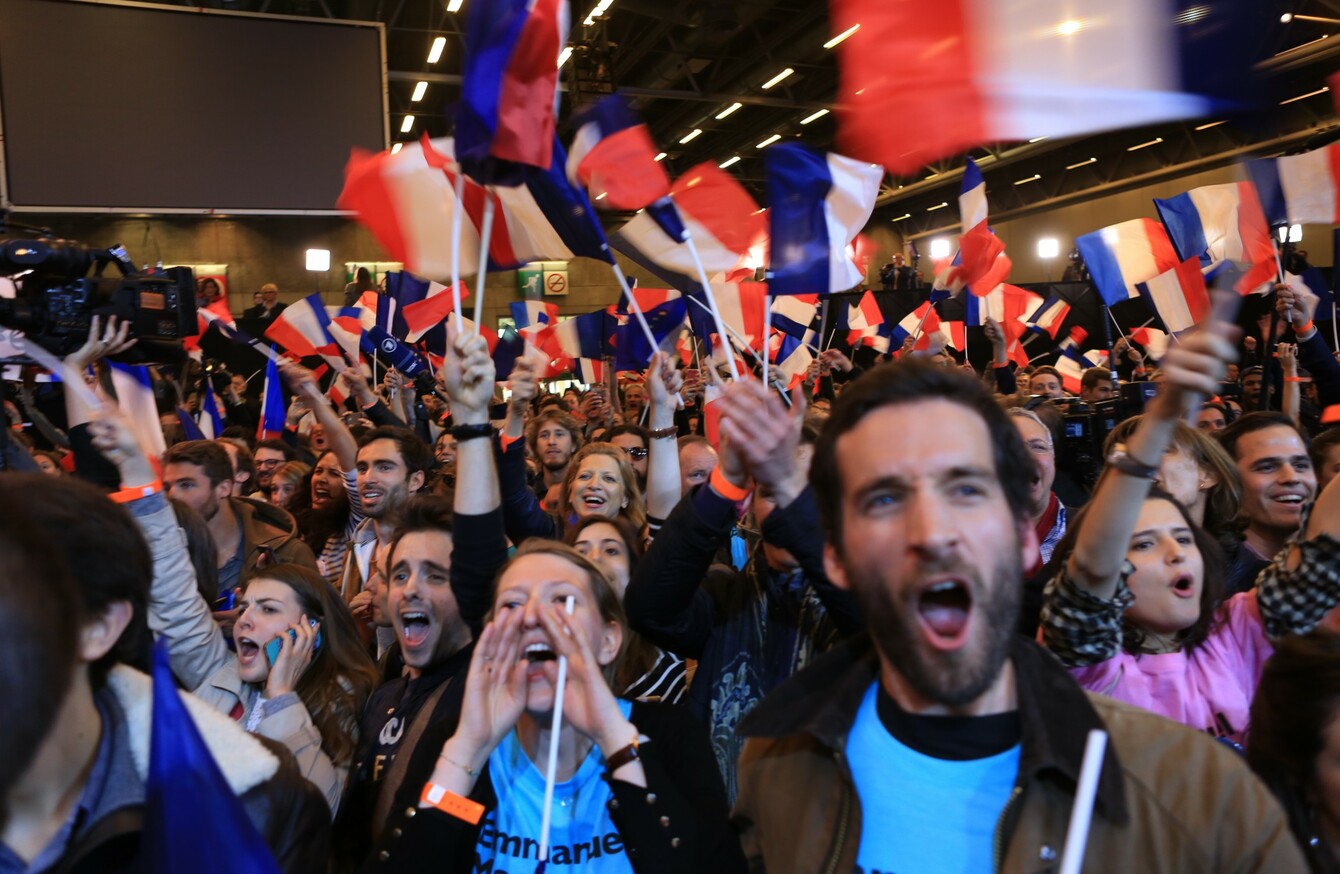 Image: De Russe Axelle/ABACA
Image: De Russe Axelle/ABACA
THE RACE FOR the French presidency is hotting up as it emerged that it will be pro-EU and centrist candidate Emmanuel Macron who will face off against far-right eurosceptic Marine Le Pen.
National Front leader Le Pen wants to pull France out of the eurozone and has threatened to take the country out of the EU as well.
Macron, a former banker and economy minister, wants to remain in the EU.
He won 23.9% of votes in yesterday's first round, slightly ahead of National Front (FN) leader Le Pen with 21.4%.
The two go through to a second round on 7 May. Nine other candidates were eliminated.
We want to know: Who would get your vote in the French presidential election?