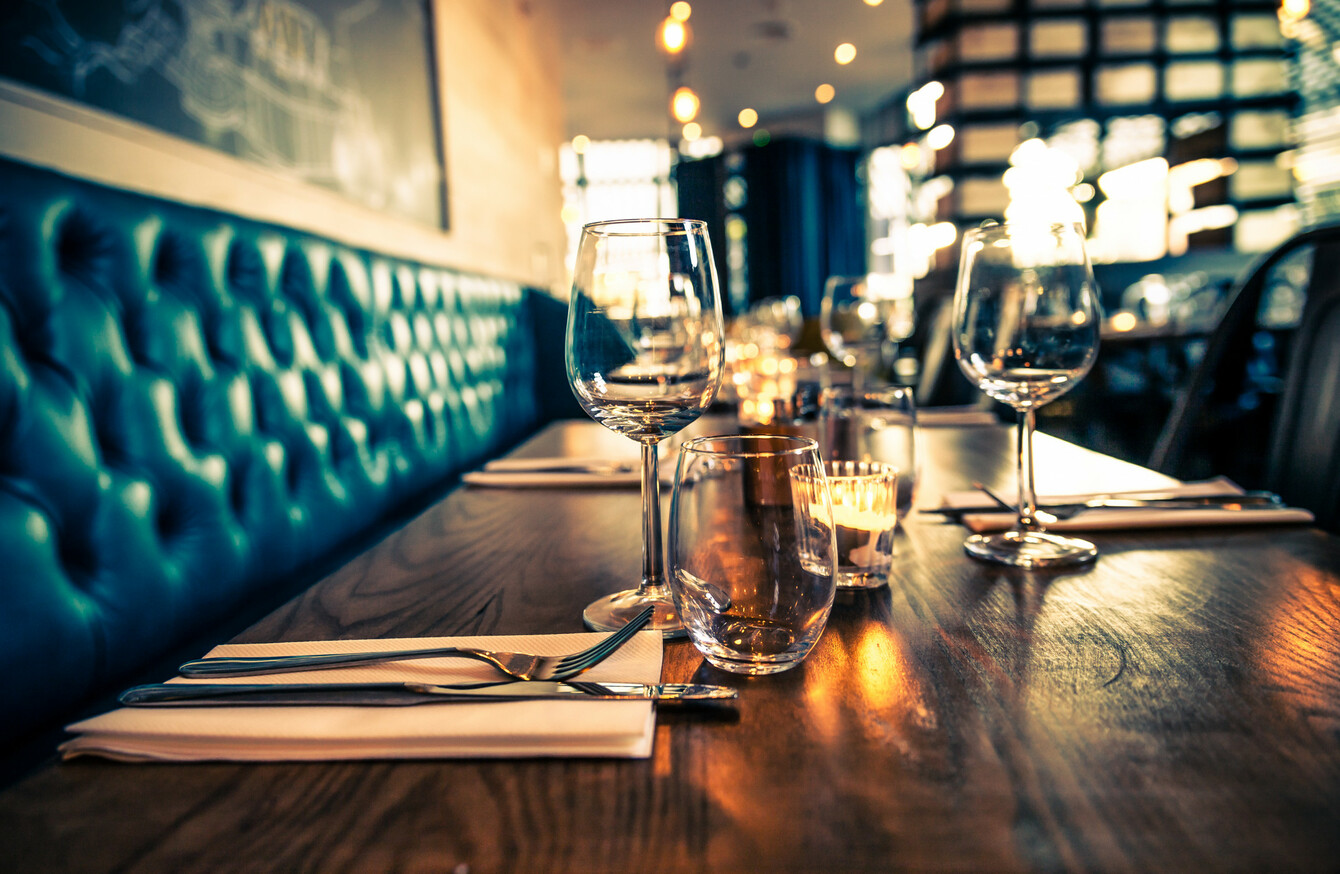 Image: Shutterstock/arturasker
Image: Shutterstock/arturasker
INCREASED HOSPITALITY VAT rates kicked in on Tuesday, and representatives from the sector have said this will result in business closures. 
The 9% VAT rate for hotels, restaurants and hairdressing was increased to 13.5% in last year's budget.
The VAT tax was temporarily reduced to 9% in 2012 to stimulate the tourism industry but Finance Minister Paschal Donohoe says the reduced rate can no longer be justified because of the strong performance of the tourism sector. 
The increase came into force on Tuesday but restaurants and cafés opening after the new year have been advising customers that their prices may have increased as a result.
So, today we want to know: Will the hospitality VAT hike make you go to restaurants less? 

Poll Results:
I'm not sure / no opinion (962)