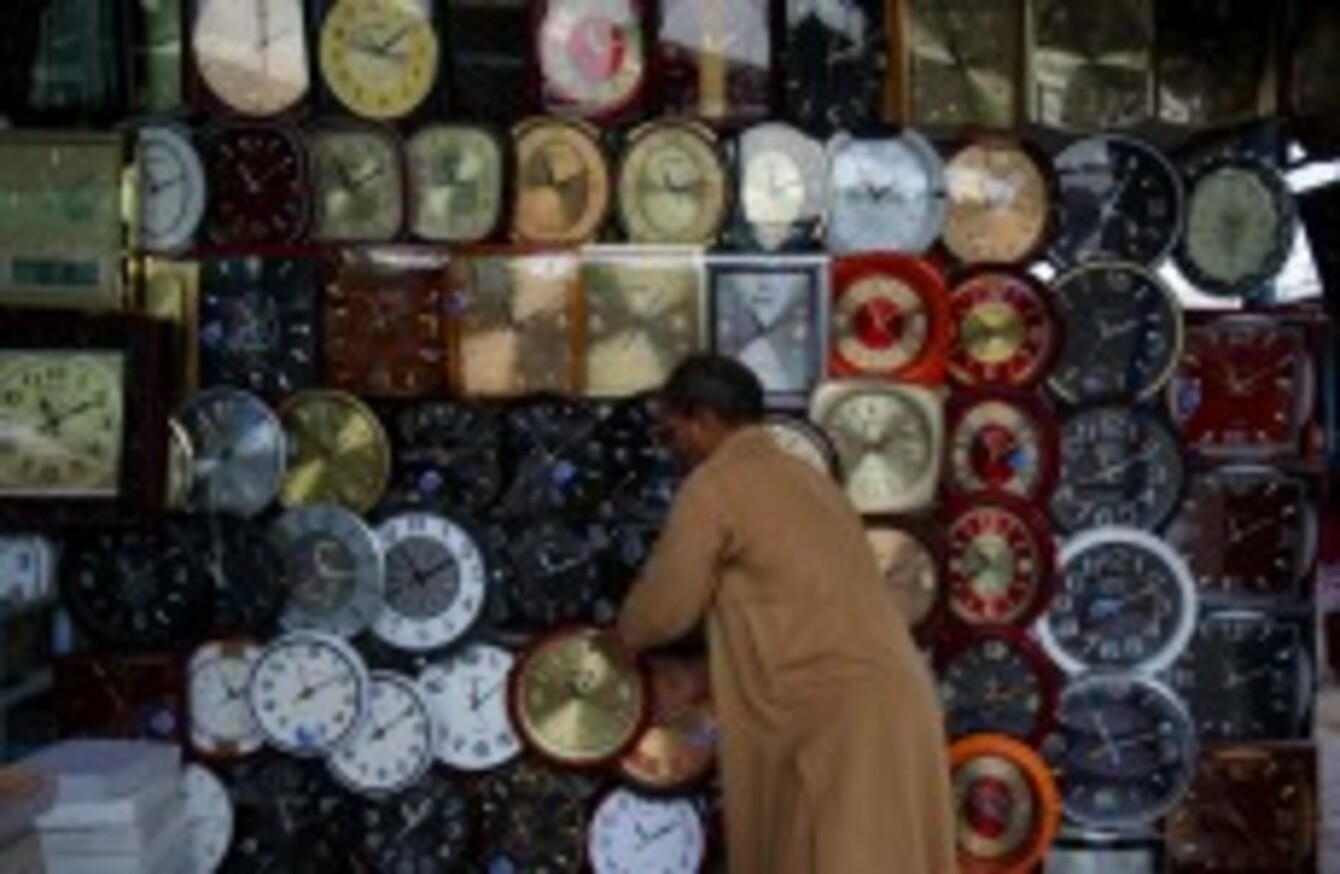 Image: AP/Press Association Images
Image: AP/Press Association Images
WHILE IRELAND TURNED back it's clocks today, Russia did it for the last time, deciding to permanently adopt winter hours.
Not only that, but it will also increase its time zones from nine to 11, from the Pacific to the borders of the European Union, reports the BBC.
Over they years the Russians have experimented with different time changes, so we want to know, do you think Ireland should be as bold?
In today's poll, we ask, should we move time zone or should we stick with summer or winter time permanently?
Poll: Should Ireland stay in summer, winter – or change time zone altogether?

Poll Results:
Ireland should stay on summer time forever (4790)
We should stay just as we are (2983)
Ireland should move into CET (1850)
 Ireland should stay on winter time forever (1014)