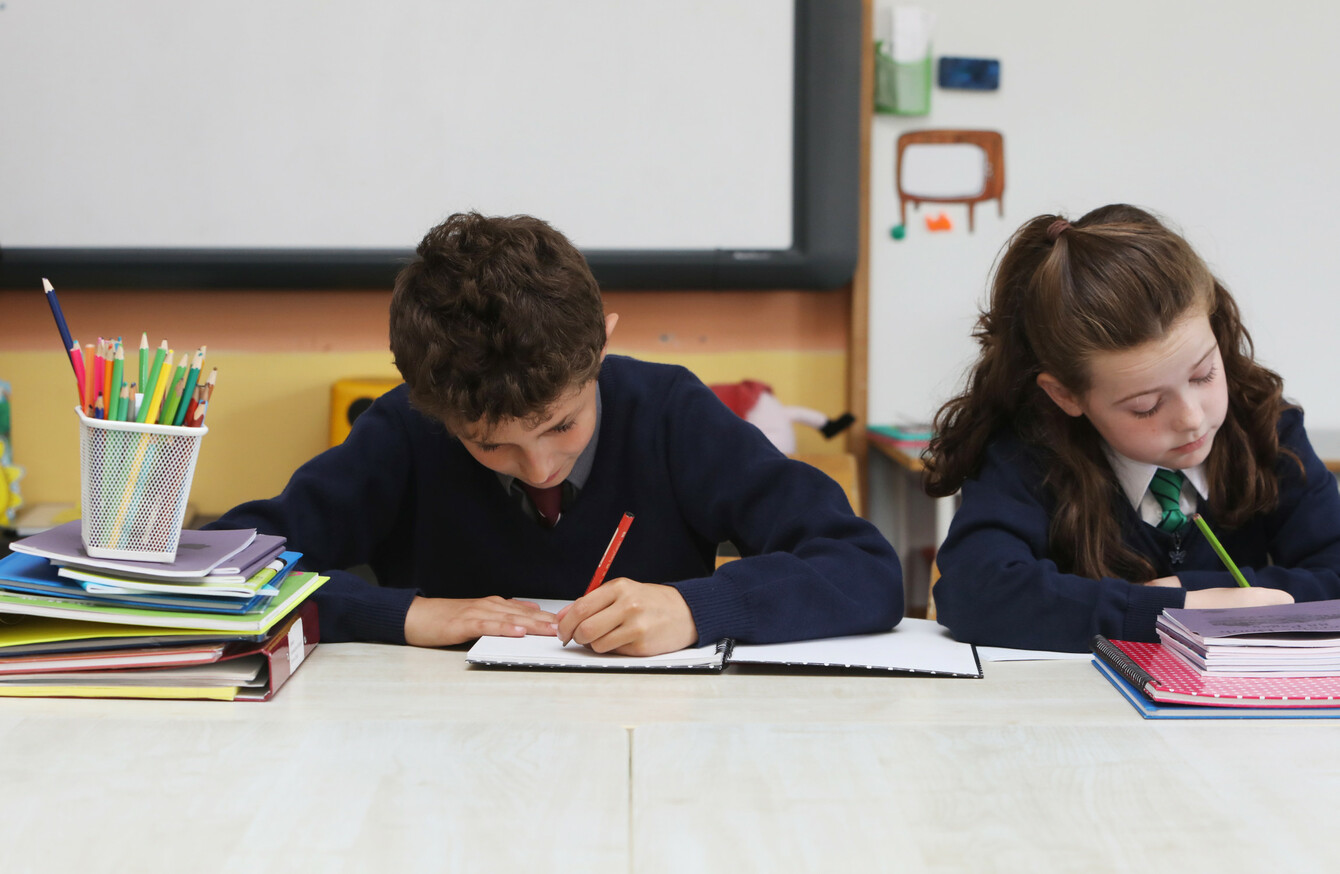 Mark Araj and Jayna McCluskey at St Enda's Primary School in Dublin
Mark Araj and Jayna McCluskey at St Enda's Primary School in Dublin
THIS WEEK, OVER 58,000 second-level students in Ireland received their Leaving Cert results, marking the close of their school days.
According to the official State Examination Commission statistics, there was a notable rise in the number of students taking Higher Level exams across almost all subjects – with the biggest rise in English, where 2,173 more students sat the Higher paper than in 2016.
Exam results, standard of teaching, school ethos and extra-curriculars are all common considerations when choosing which primary and secondary school to send a youngster to.
But is the hunt for a good place of education – be it a national school, community school or private school – something you've lost sleep over as a parent?
One glance over a real estate listing will tell you that being 'conveniently located near several schools' is a key selling point for a house, but not every parent views finding the right school as a cause for concern.
So, tell us, do you worry about getting your kids into a 'good' school?

Poll Results:
Yes, I worry a lot. (131)
Yes, but I have a plan in place. (125)
No, it'll work itself out. (89)