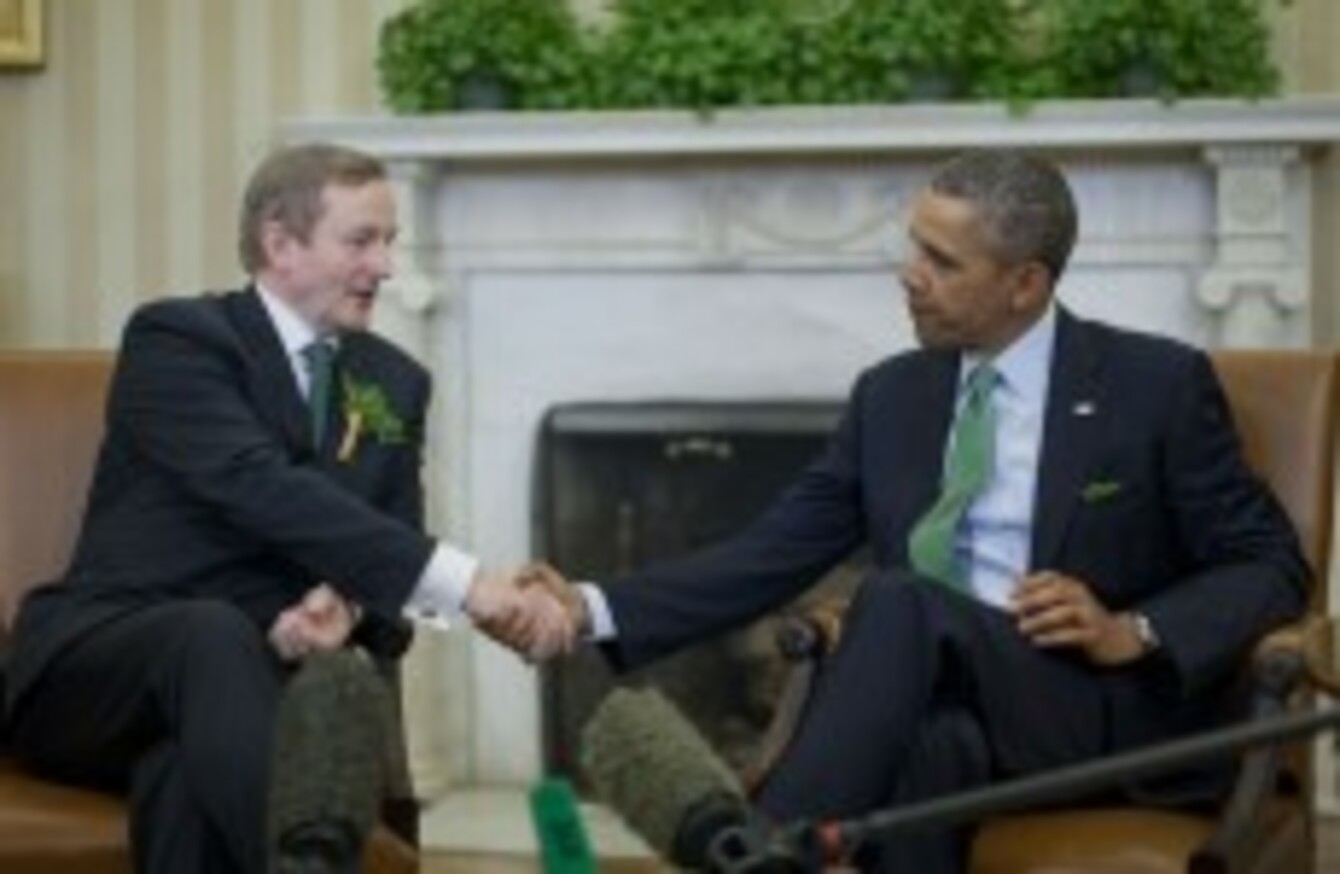 President Barack Obama shakes hands with Irish Prime Minister Enda Kenny
Image: AP Photo/Pablo Martinez Monsivais
President Barack Obama shakes hands with Irish Prime Minister Enda Kenny
Image: AP Photo/Pablo Martinez Monsivais
WITH ST PATRICK'S Day just two days away, some Irish Ministers are already on their way abroad to celebrate the national holiday.
Taoiseach Enda Kenny spent yesterday in Washington DC, where he met US President Barack Obama for the annual shamrock ceremony. He's heading to Boston today.
Meanwhile, Minister Alex White is going to Moscow as part of the government's St Patrick's Day 'Promote Ireland' programme.
There are 28 Ministers visiting a total of 36 cities across 23 countries around the world under this programme. While some see it as a positive way to promote Ireland, others criticise the trips as expensive junkets.
What do you think: Does it benefit Ireland to have Ministers travel abroad for St Patrick's Day?